The new Guangzhou Auto GE3 electric crossover-SUV debuted on the Detroit Auto Show. It is the first car to be based on Guangzhou Auto's new electric-vehicle platform. It will be launched on the Chinese car market in March and might also be exported to the United States in the not-so far future, alongside the new GS7 SUV.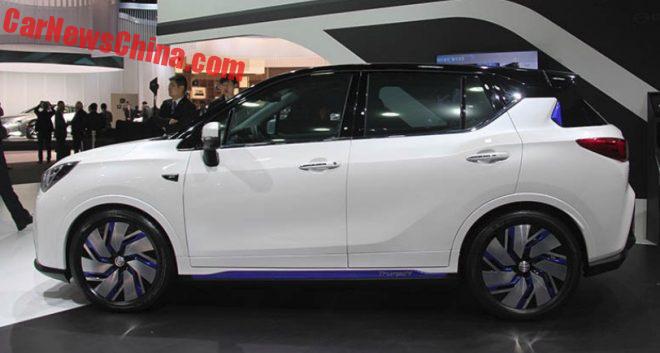 Design is very nice, very compact, with a lot of blue detailing showing off its green credentials. Blue is the color of green in China. The GE3 is powered by an electric motor with 163hp and 290nm, range is 310 kilometers and 0-100 is gone in 9.3 seconds. It also has a regenerative braking system.
Size: 4337/1825/1655, and wheelbase is 2560.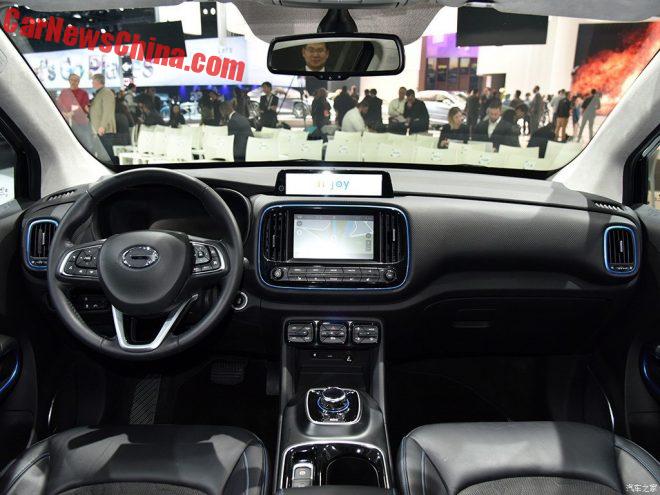 The interior is a bit on the dark side for an EV. Most new Chinese EVs that we see come with very light interiors with a lot of white and beige. Guangzhou Auto goes for black and dark gray, with again some blue detailing.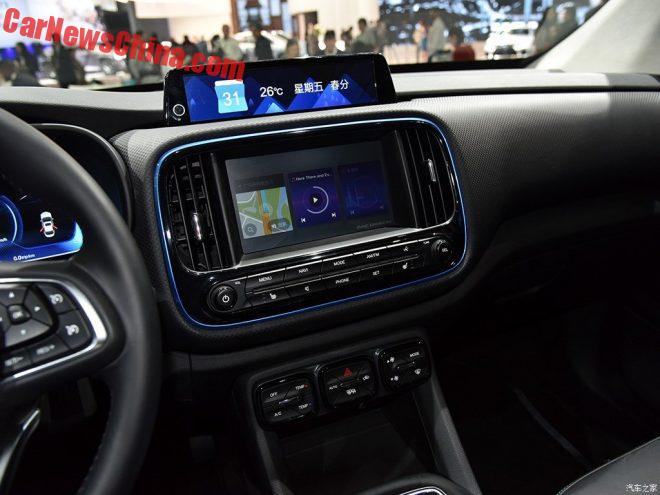 It has a 10.1 inch main touch screen with another screen on top. The latter communicates with the passengers, telling them basic information like date and time and temperature, and it can say thing like…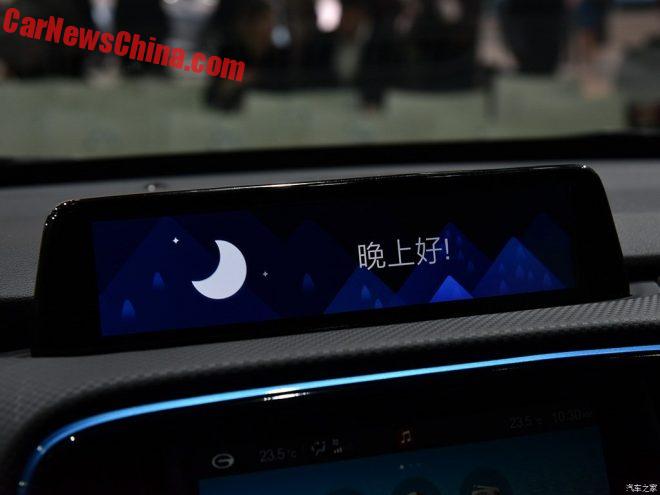 … wanshang hao, or good evening, when it is evening. A nice idea but they could have added an English language module for the Detroit Auto Show which is in, you know, the United States and not in China.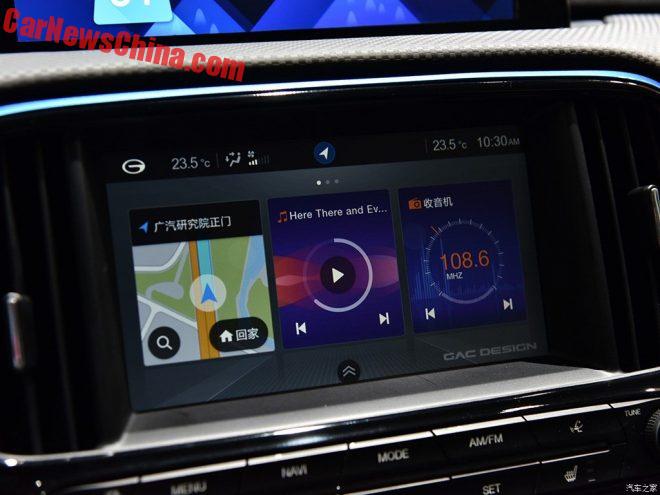 The infotainment system is called In-Joy and it features Baidu CarLife.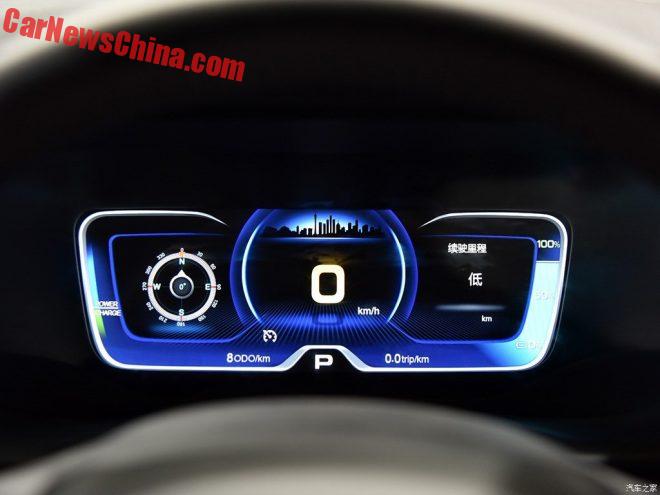 Digital instrument panel looks space age and will make it into production.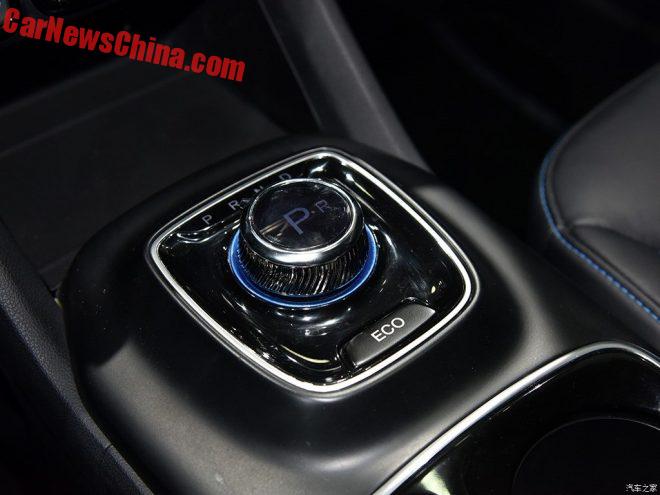 Drive selector with blue and of course with an ECO button.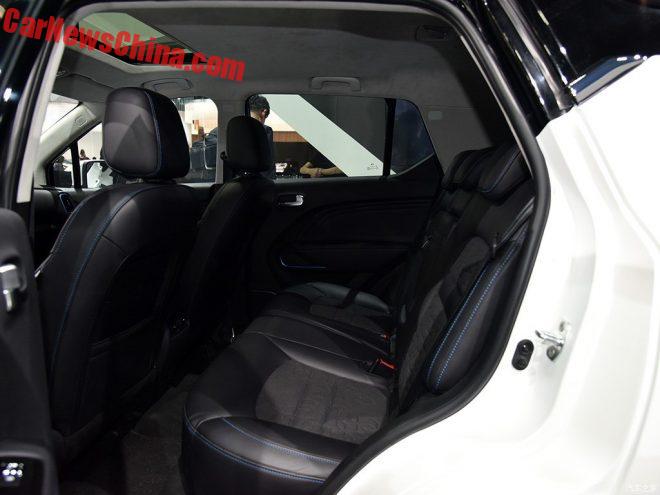 Needs more light.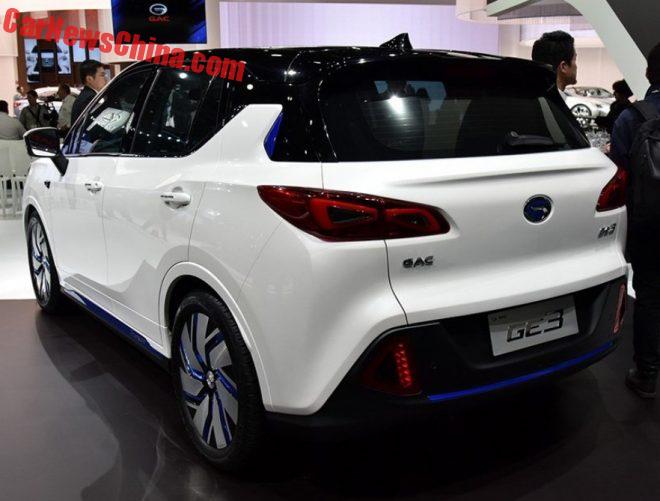 Rear end is nice, shark-fin D-pillar is trendy. Lights a little large.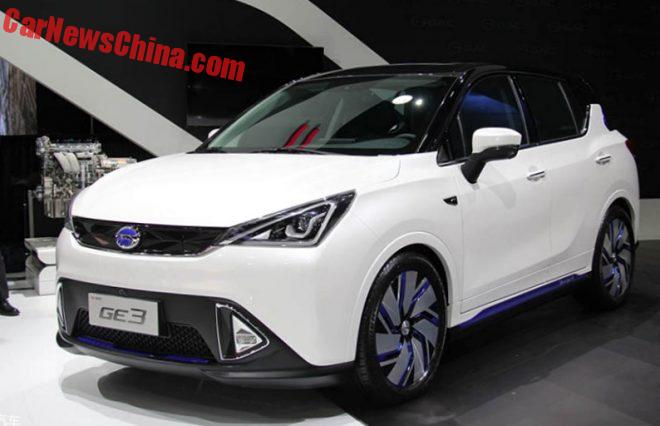 Headlights are looking mean, this car is mean and green, with some blue, and a two-tone white and black paint job.