The first photos of the new Bisu T5, a seven-seat crossover mixing elements of an MPV and an SUV. This sort of vehicles are becoming very popular in China, many Chinese automakers are rushing similar metal to the market. The T5 will officially debut on the massive Shanghai Auto Show in April and hit the market in H2.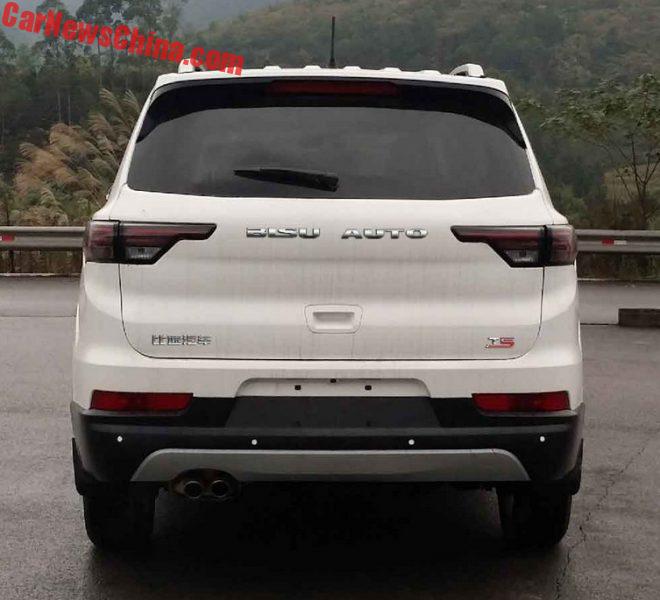 T5 badge with a red 5, very much approved. Roof rails are large enough to attach a canoe to.
Bisu Auto is a brand of the Chonqing Bisu Automotive Corporation, based in the great city of Chongqing in central China. They are closely related to Beiqi-Yinxiang, a joint venture that sells cars under the Huansu brand. The partners in Beiqi-Yinxiang are Beijing Auto (Beiqi) and the Yinxiang Motorcycle Group. The T5 is the third Bisu after the Bisu M3 and the Bisu T3.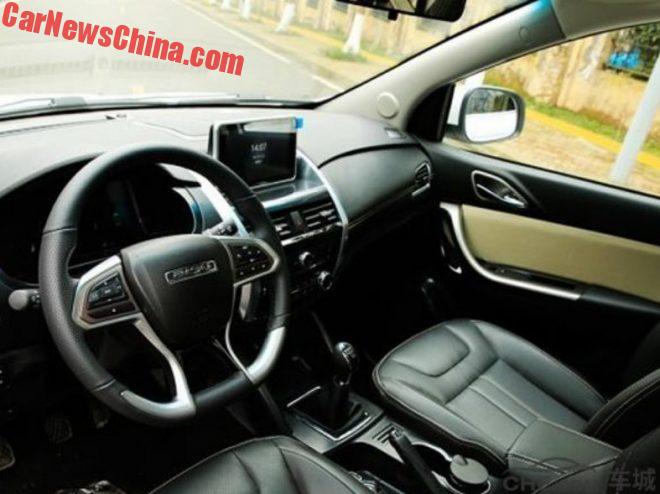 Earlier spy shot of the interior with the typical oddly shaped Bisu steering wheel and a large standing touch screen. It looks neath enough but a bit too dark ad gray, needs more color!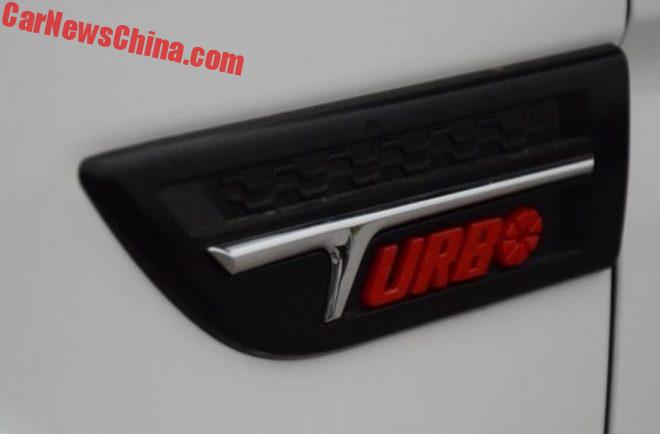 Bisu is very good with badges. This is a pic of the turbo badge on the fake air vent on the front fender. The T is shiny silver, urbo is red, and the O is shaped like a wheel. Very much approved again.
Power indeed does come from a turbocharged engine, a 1.5 turbo with 147 horses, mated to a six-speed manual or a five-speed automatic.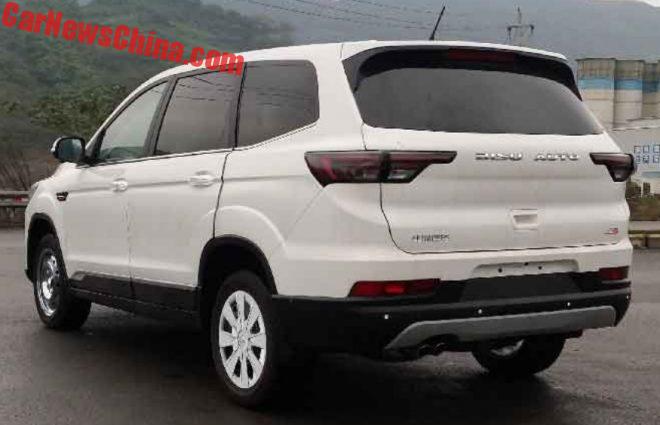 Another variant without roof rails. Rear lights are fashionably small. Wheels are a tad too small, and the rear wheel cover is photo-shopped.  That being weird; all in all a good looking car and bet that it will be very cheap, with a price likely to start around 80.000 yuan.