It appears we have the initial WEY range complete. Earlier on we saw the WEY 02 and WEY 02 S, the WEY 01, and now we got the WEY 01 S.  The names are a tad confusing in their simpleness. The WEY 01 is the larger car, the 02 the smaller one. Each has a base version and a sporty version called S.
On these photos the WEY 01 S. It comes with a racy bumper, different alloys, and four round tail pipes instead of two square ones. Otherwise there don't seem to be any clear differences.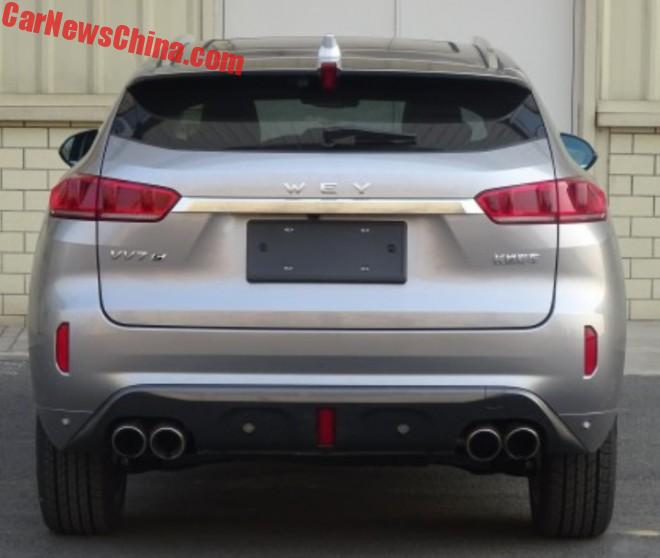 The pipes look very speedy but the S has exactly the same engine as the base car: a 2.0 turbo with just over 230hp and about 360nm of torque.
The WEY 01/01S is a hefty 30 centimeters longer than the WEY 01, and wheelbase is 27 centimeters longer:
WEY 01: 4765/1931/1655, and wheelbase is 2950.
WEY 02: 4462/1857/1638, and wheelbase is 2680.
WEY is a new "premium SUV" brand under Great Wall Motors. The WEY 01 and WEY 02 will be launched on the Chinese car market during the Shanghai Auto Show next month.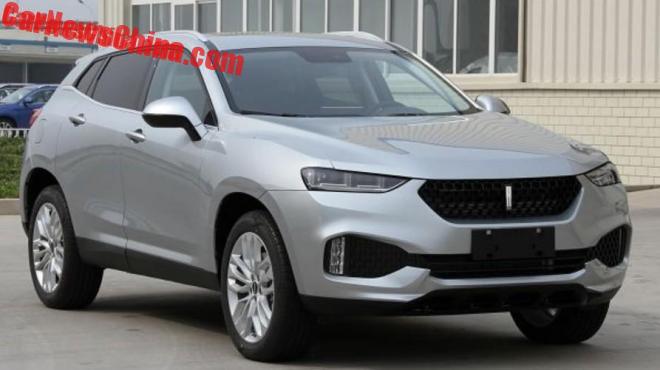 WEY 01 base car.
WEY 02 base car. Note shorter wheelbase, shorter rear overhang.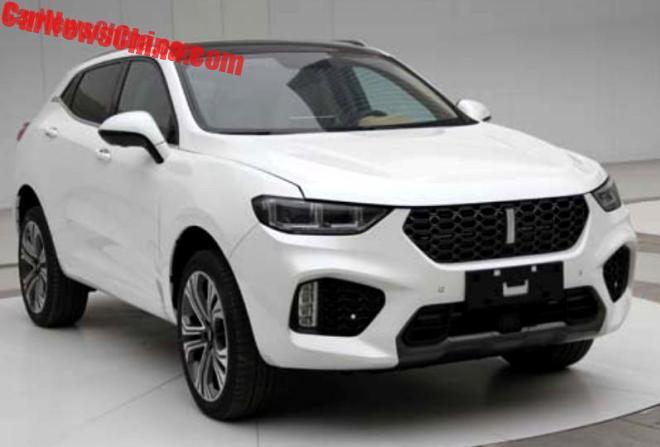 WEY 02S.