This is the production version of the JAC iEV6E, a small electric car for China. The iEV6E, such an easy name to remember and pronounce, has been delayed. It debuted last April and in August JAC said it would launch in September. It is March 2017 now. The production version is scheduled to hit the market next month during the Shanghai Auto Show. Sadly it doesn't have the…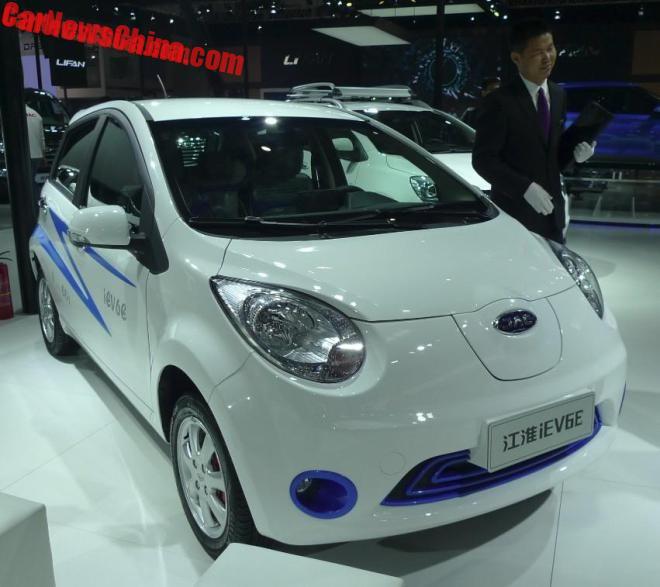 … funky blue bumper thingies that the 2016 show car had.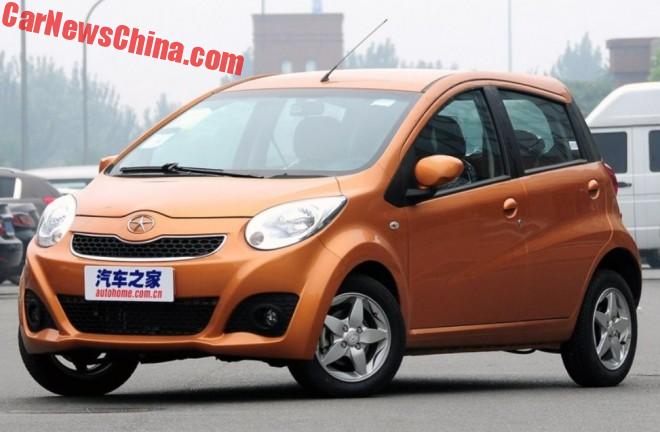 The iEV6E, such an easy name to pronounce and remember, is based on the JAC YueYue. It will soon receive a small facelift which will include the new JAC logo and a new bumper similar to the one on the iEV6E. Price of the YueYue starts at 38.800 yuan and ends at 41.800 yuan. Lone engine is a 68hp 1.0.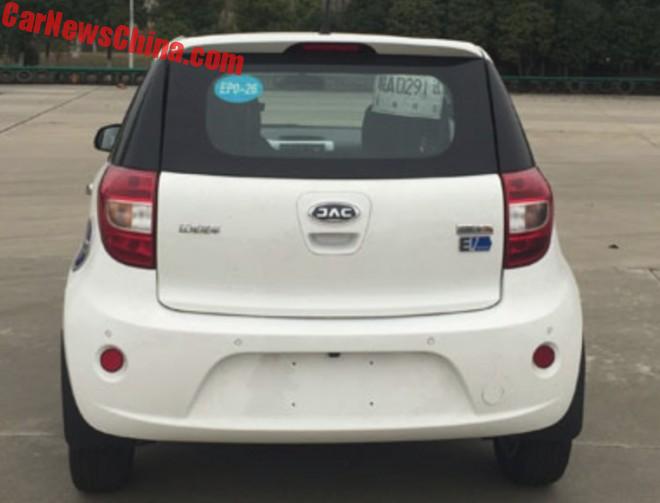 The iEV6E, love that name, so easy to say, will be powered by an electric motor with 80 horses, good for a 102 km/h top speed. No other specs available at the moment, but last year JAC said range was 152 kilometers, which is all right but not very impressive for a small 2017 EV. Most competitors are edging closer to the 200.