Exeed is a new premium brand under Chery Auto. In China it will compete with WEY and Lynk&Co. The TX is their first car. It will be launched on the Chinese car market in 2018, and Chery has plans to bring the Exeed brand to the rest of the world as well, although they didn't show any timetable yet.
The five-seat Exeed XT comes in two kinds: a 1.6 turbo (red car on the photos) with 190 hp and 265 Nm, and a 1.5 turbo hybrid (matte gray car) with 218 hp and 320 Nm, both mated to a 7-speed DCT. The hybrid will do 0-100 in 10 seconds, have a 200 km/h top speed, and an electric-only range of 70 kilometers.
The operating system of the infotainment system has been developed in a joint venture with China's tech giant #Baidu. The main touch screen measures 10 inch. The instrument panel is fully digital.
Size: 4664/1872/1685, and wheelbase is 2697, and that makes it about 10 centimeters longer than the Chery Tiggo 7. Not that much of a difference.
It looks good inside and out, although it seems slightly nose-heavy. The interior comes with shiploads of alcantara and an oddly shaped air vent under the touch screen. Why did they have to put that there..?
Price for the Exeed TX is expected to start around 140,000 yuan or $21,450. NExt up for the new Exeed brand: a seven-seat version of the TX, followed by a 5-seat crossover.
What do you think? Will Exeed succeed or it is really a brand too far? After all; Chery already got Qoros now for their luxury needs, so why bother with Exeed..?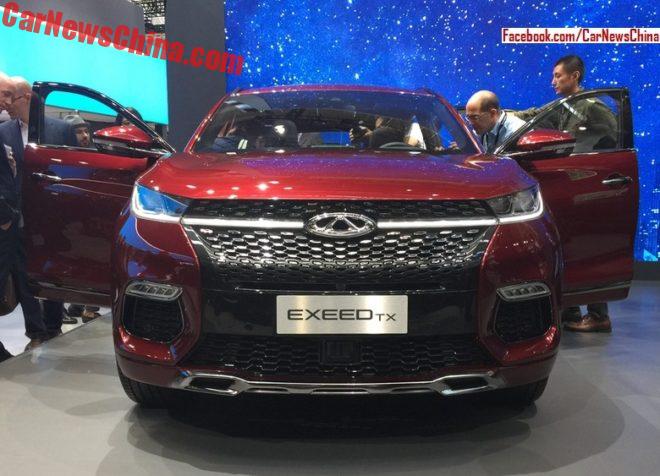 Big grille, tiny lights.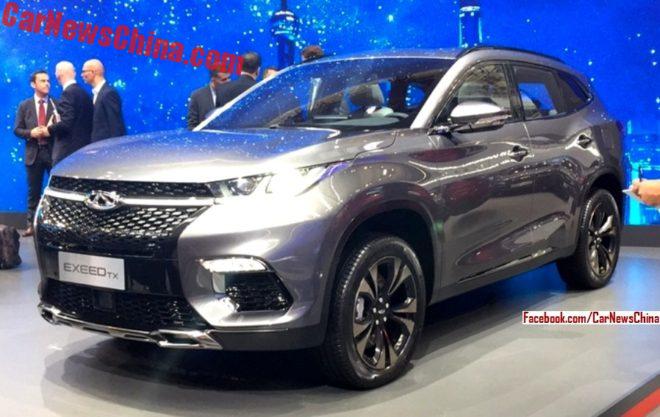 Heavy on the nose, and it needs bigger and especially wider wheels.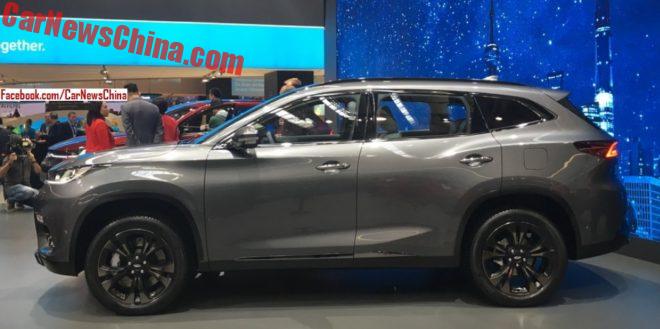 Black wheel arches are now fashionable on crossovers and SUVs.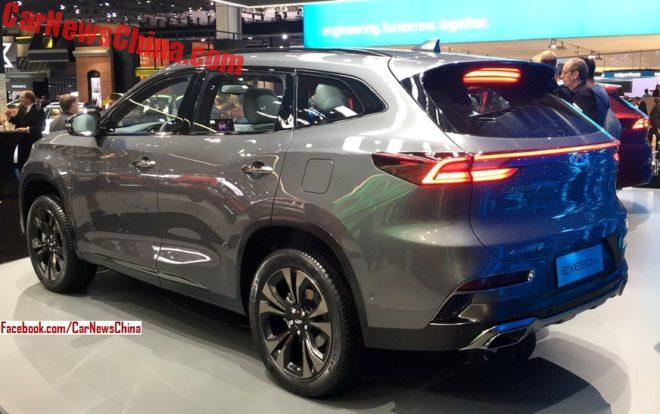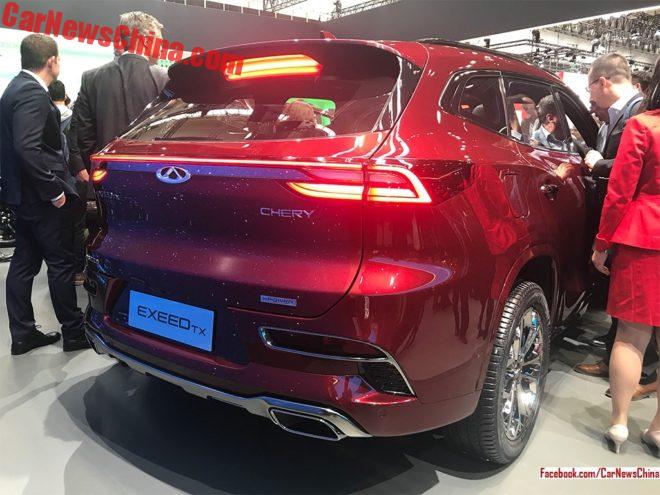 All cars look better in red.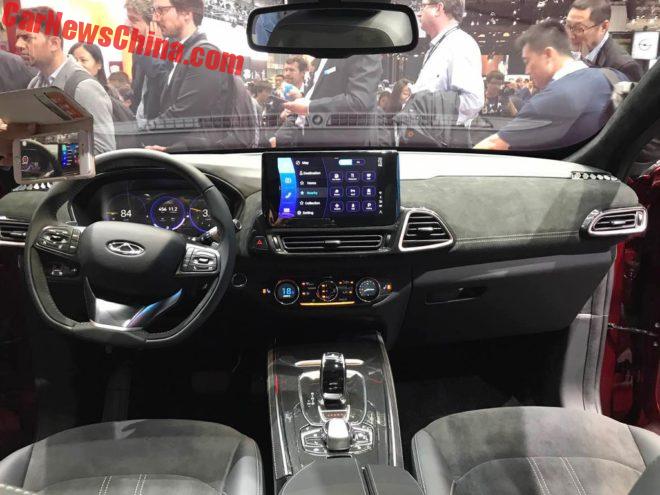 Digital panel and a large touch screen, much bigger indeed than in the WEY VV7.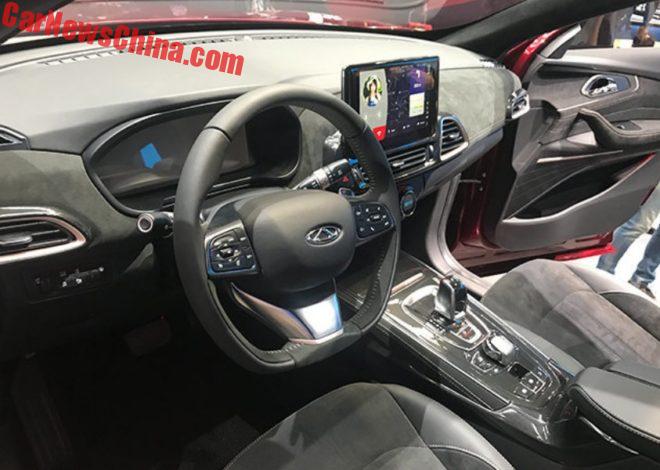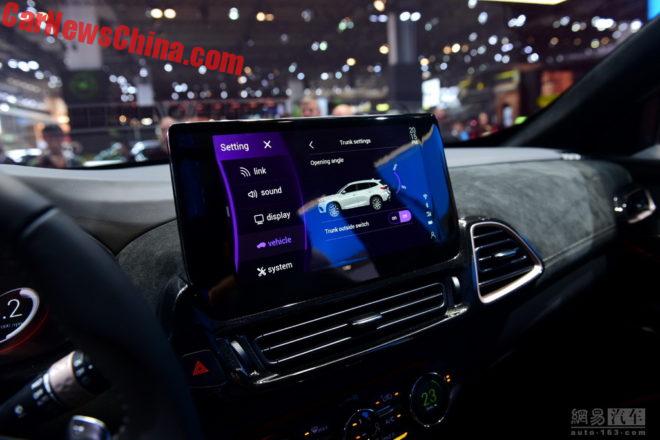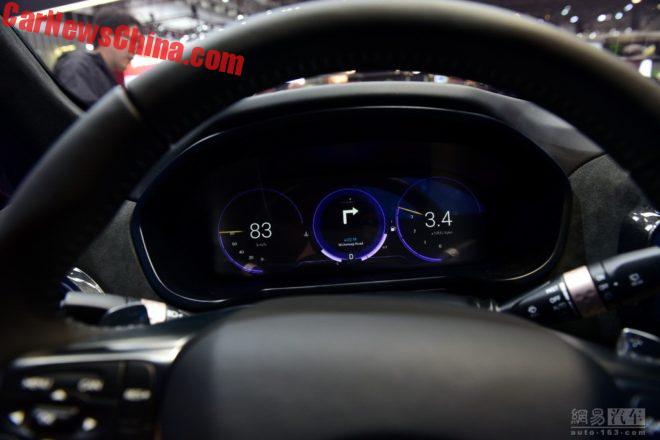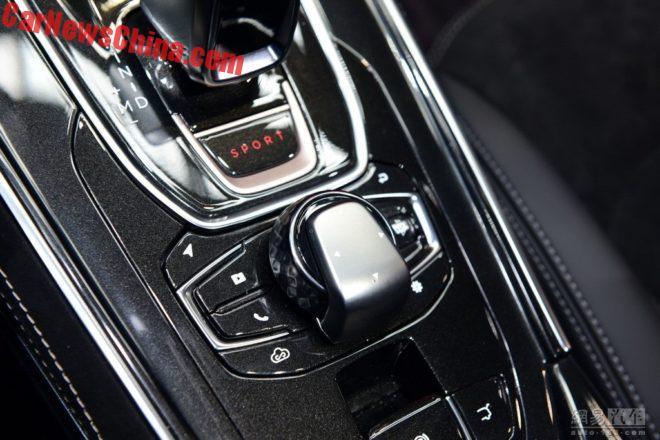 Sport button below the gear lever, with the word sport in racy red.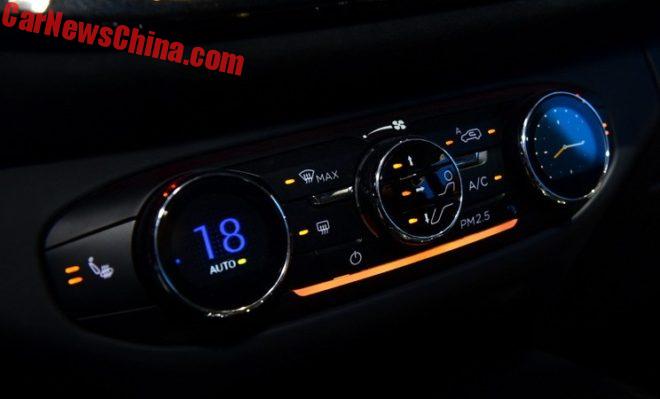 The aircon panel is almost a work of art.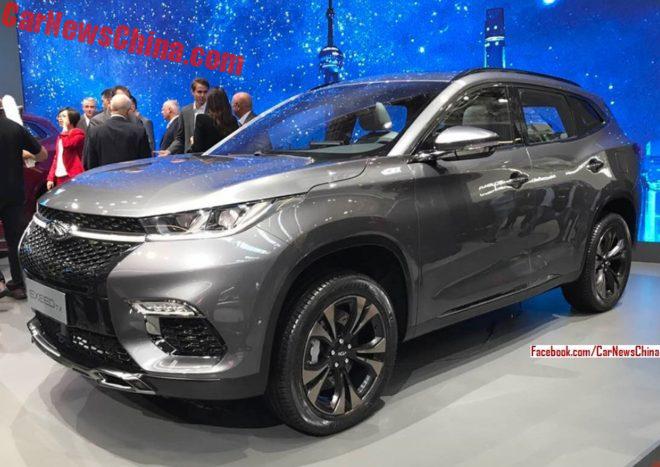 The new Exeed from China.