An endless Thursday in Beijing, time for distraction! Here we have a very pretty Chinese Car Girl going totally wild with a WEY SUV.
Our girl wears black dyed hair, red dyed lips, a thing, a super short skirt, see-through stockings, and high-heeled shoes. The color of her thing matches nicely with the color of the WEY VV7 SUV. License plates are of Shandong Province, where it is very cold now. Look at the trees, look at the sky, that little lady must be freezing!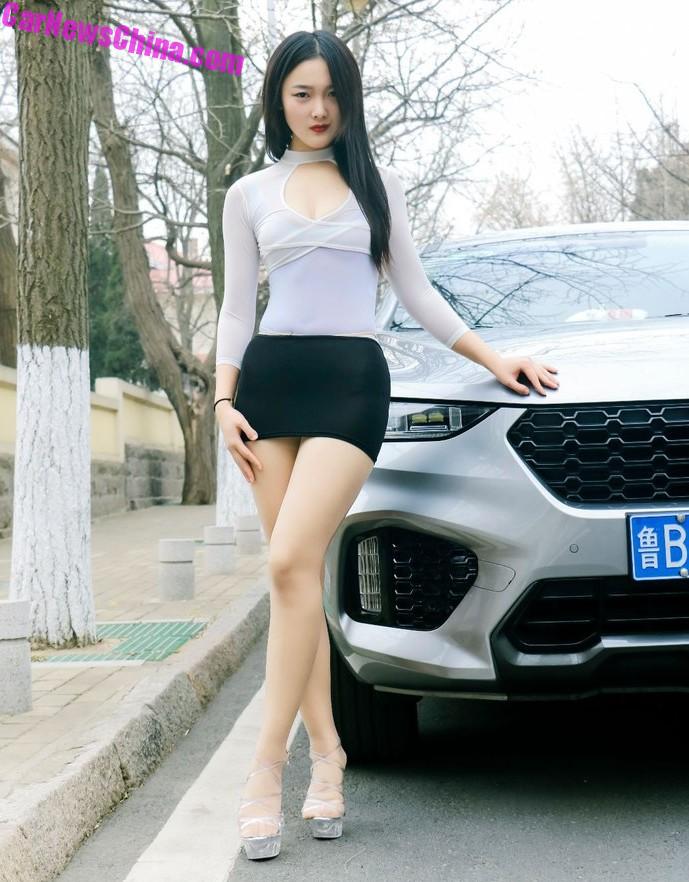 But she doesn't show, now does she?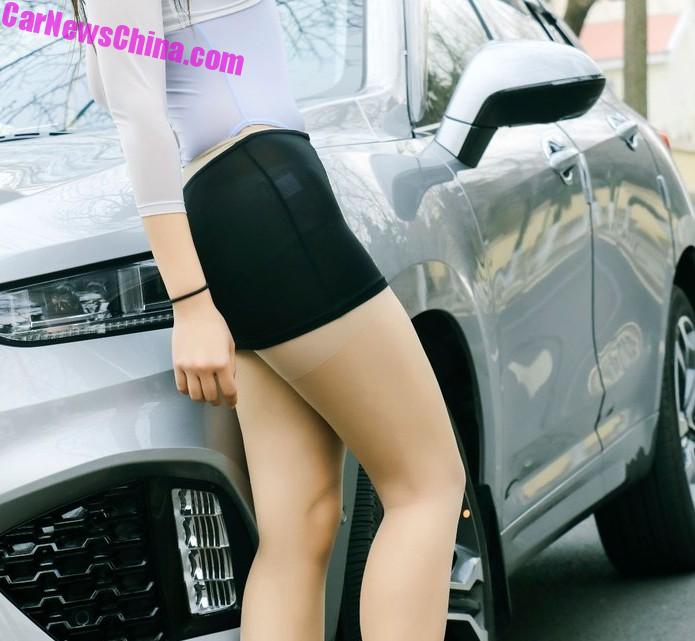 WEY is a new premium SUV brand under Great Wall Motors. Their first car was the WEY VV7. The base version is called the VV7c, and the sporty version VV7s, , and that is the car we have here today.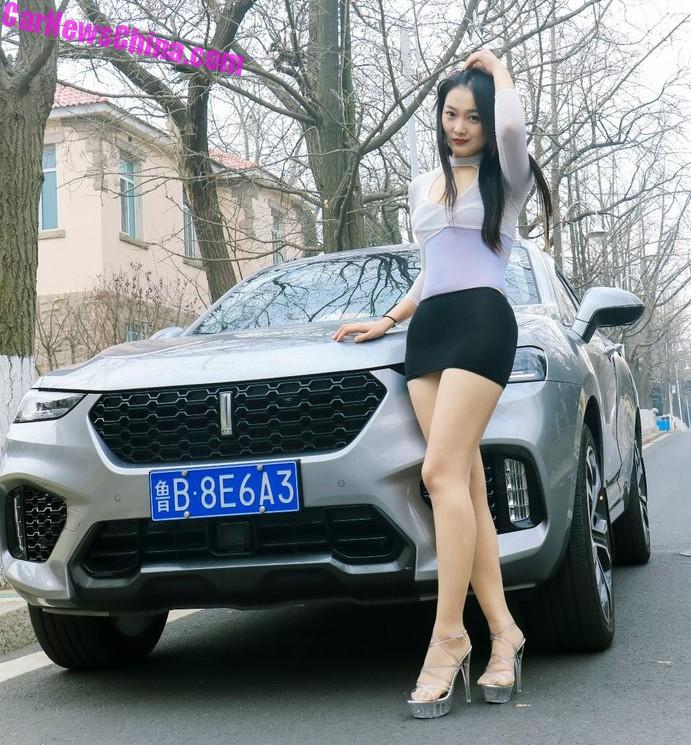 Our girl is touching  the bonnet as if she wants to know what is underneath. Happily, I can tell her. Down there sits a new 2.0 turbocharged four-cylinder petrol engine with h 230hp and 360nm, mated to a seven-speed DCT, sending horses to all four wheels.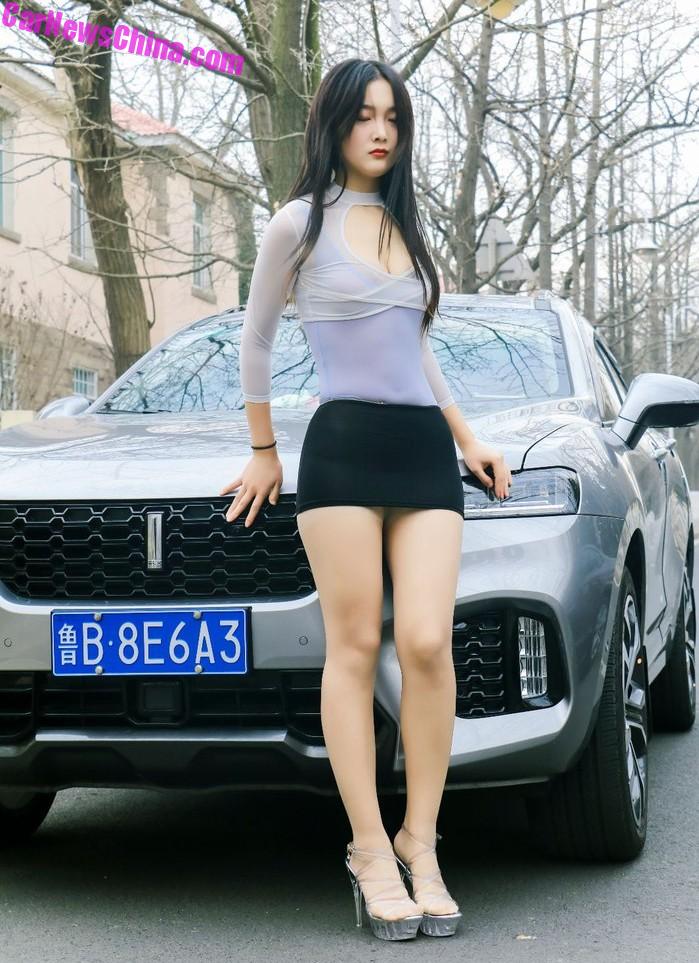 She doesn't seem impressed. Perhaps she likes to know the price. Even though it is called a 'premium' car the VV7 still offers a lot of bang for the buck. Price starts at 167.800 yuan and ends at 188.800 yuan ($24.388 – 27.384).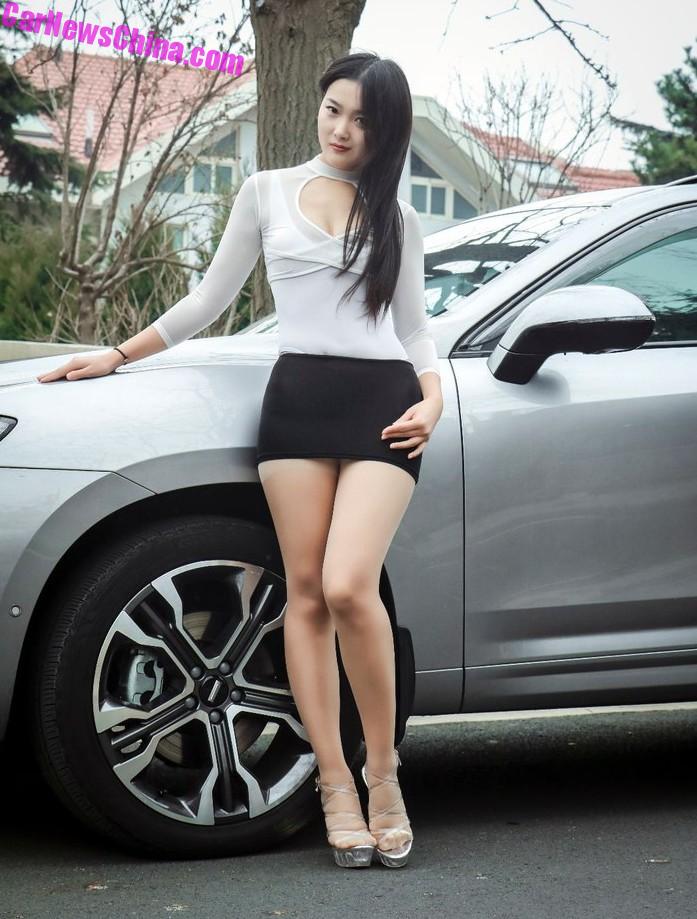 Yes, she seems interested now.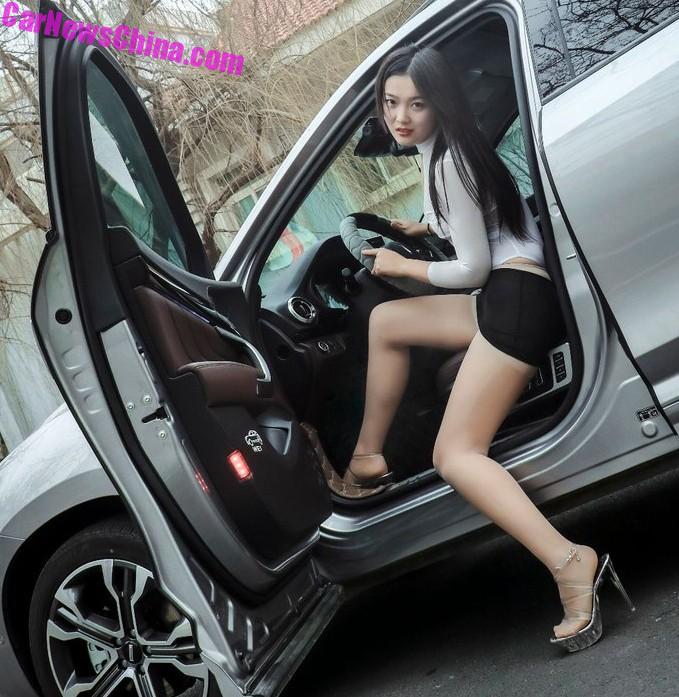 She suddenly really wants it!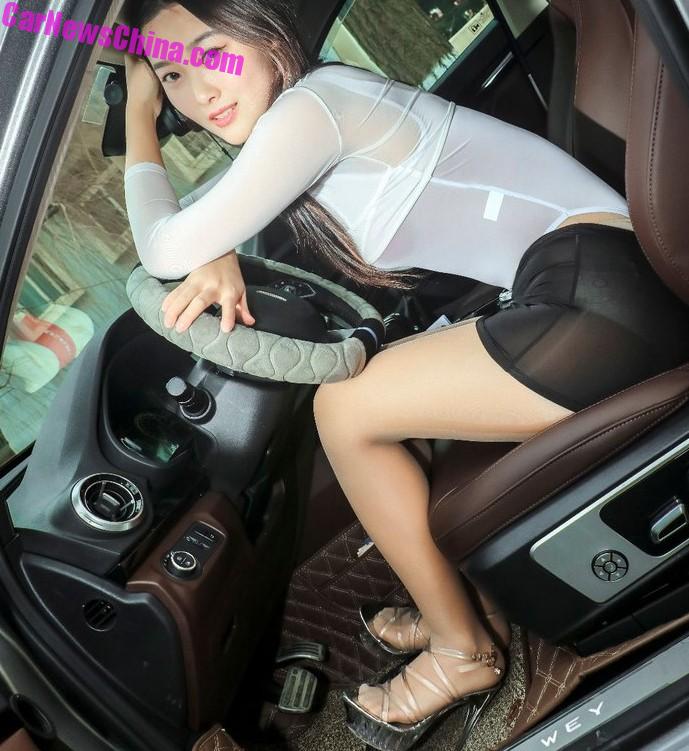 Floor covers are after market and a very common accessory in China, protecting the original floor mats against dirt and dust. I got them in my car too, my wife has them in hers, all my friends have 'em in theirs. Floor covers are a big thing here in China.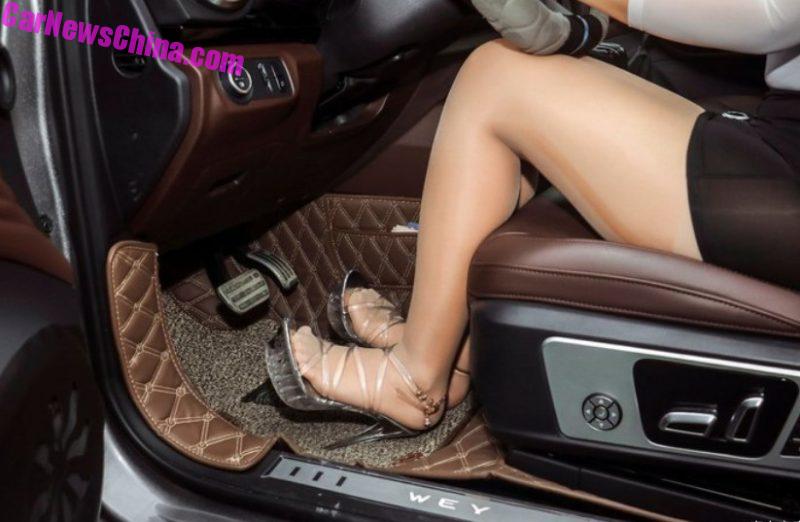 It seems she cannot find a comfortable driving position. Look at her feet and legs, she somehow just doesn't fit. When that happens there is only one solution: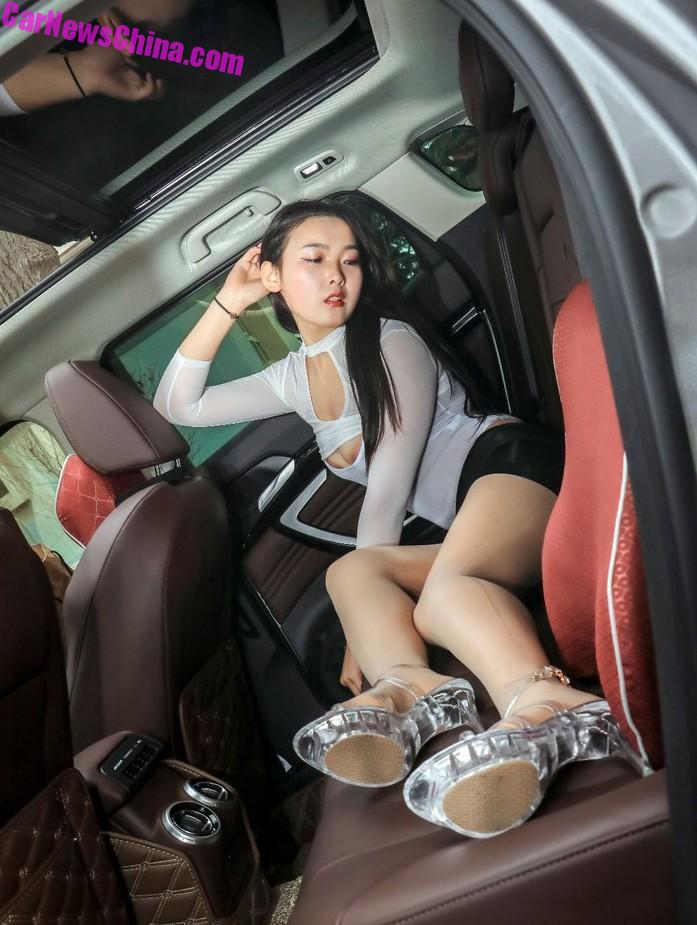 Get in the back.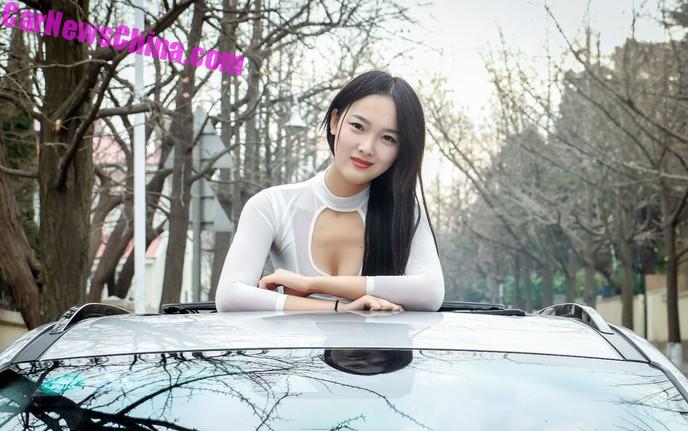 Saying goodbye!