Audi 100 CS 2.8 V6 sedan
A beautiful black Audi 100 CS, Spotted in China on a car market in south Beijing. The good Audi was loaded with the capital's dirtiest dust but otherwise in a reasonable shape.
The C4 Audi 100 was made from 1990 until 1994, when it was renamed Audi A6. The Audi C4 A6 continued until 1997.
The Audi 100 CS model was marketed in North America. It came only with a 2.8 liter V6 mated a four-speed automatic, FWD or AWD quattro. The V6 had an output of 174 horses. How this North American Audi ended up in China is sadly unknown.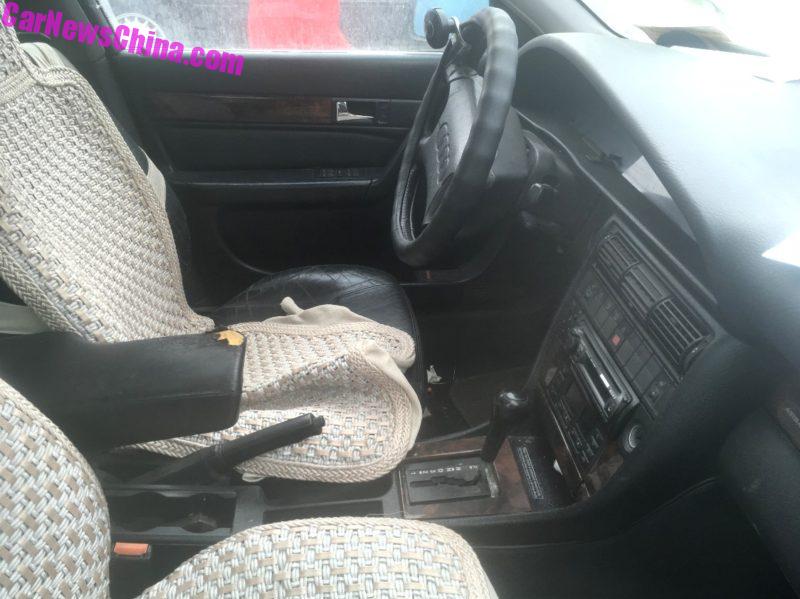 The interior was in a reasonable shape as well. The seat covers and radio are later additions, but the rest of the place looks mostly original.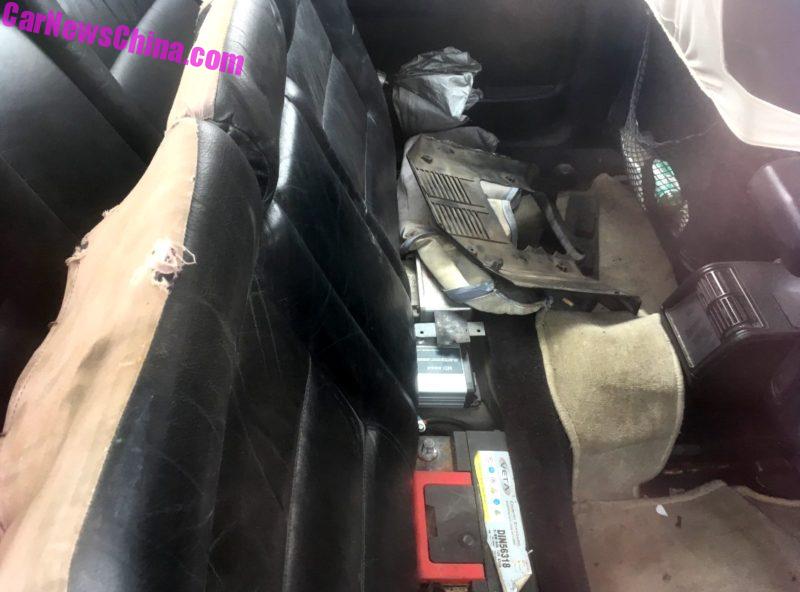 The rear bench was up, revealing a battery coupled to a siren-system (!).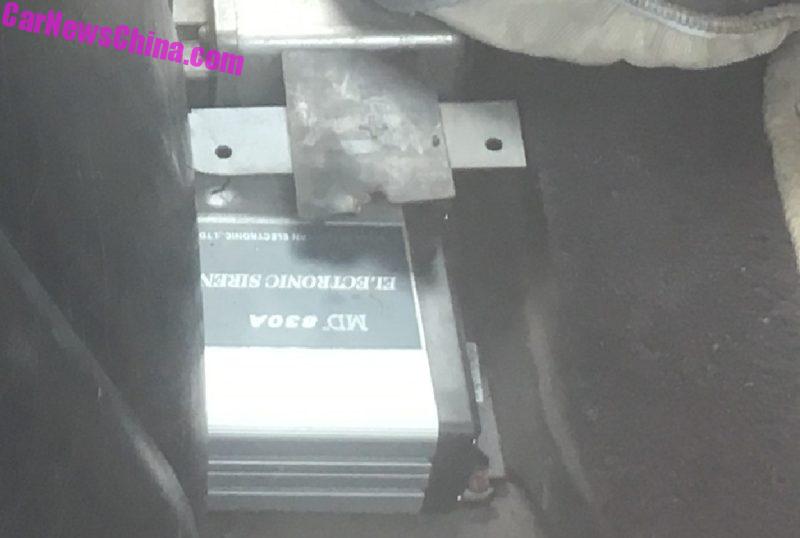 The siren box.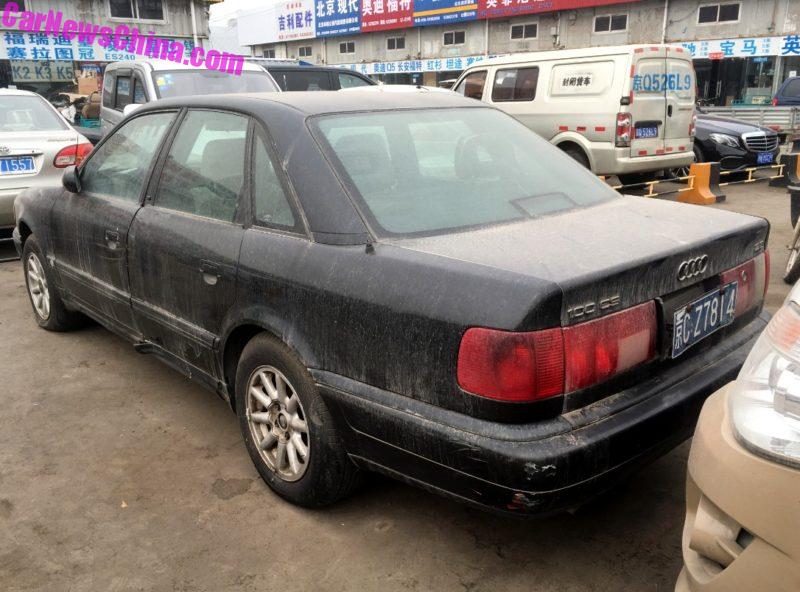 Period civilian license plates. The Chinese-size plate is too large for the North American license plate area, so it is sitting on a small frame, sticking out about 10 centimeters. This sort of license-plate frame-thingies are a common sight in ex-North American cars in China.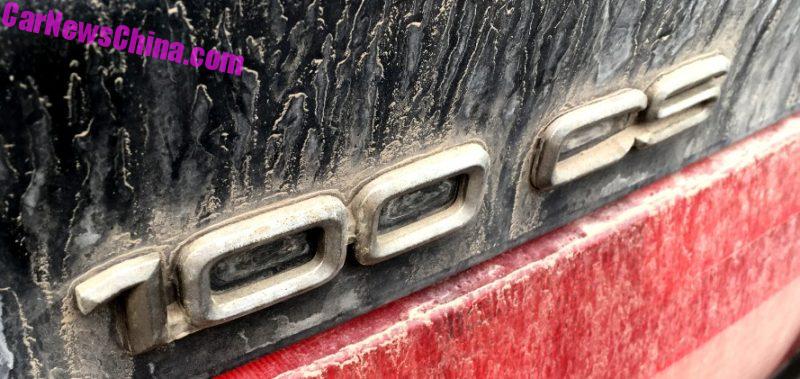 The 100 CS badge.

The 2.8 engine badge.