Maserati Ghibli in pink.
It has been a while since we have seen a proper Pink car in China. Sadly, the pinky-trend seems somewhat over. But happily, this Maserati Ghilbi still stands, wrapped in a very near matte pink wrap, with shiny license plate frames.
On the dash top a shiny tissue box Swarovski-swan style air refreshener.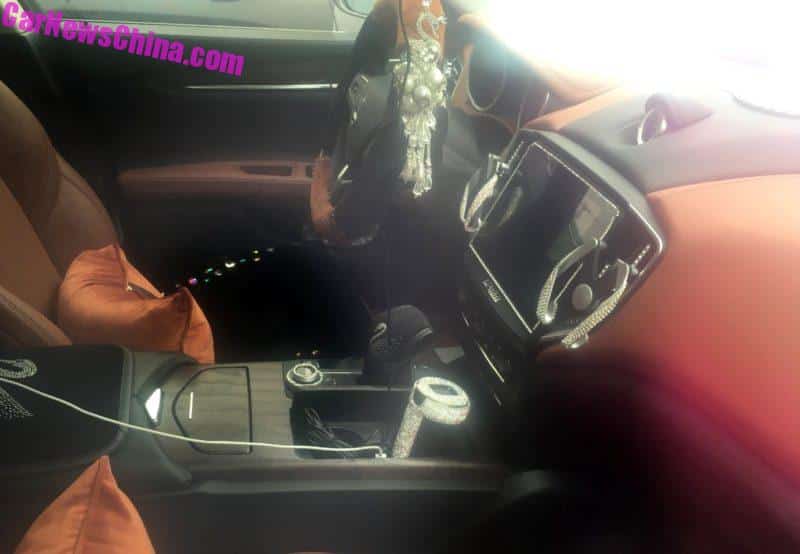 Little orange pillows for the lower back, a Swarovski-swan style pad between the seats, a shiny ash tray next to the gear selector and two shiny mobile-phone holders, one on each side of the screen, which has a shiny edge around it.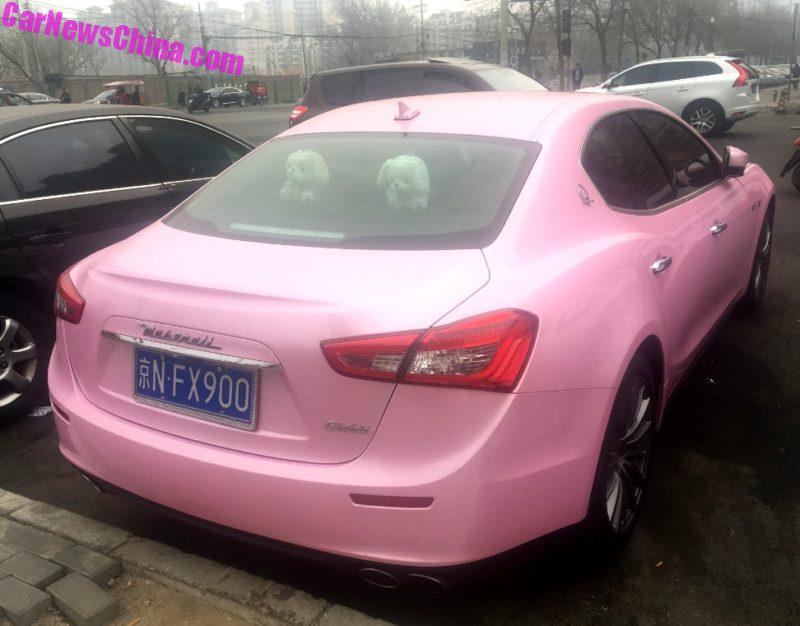 The wrap appeared to be of good quality and was neatly applied over the whole car, including the antenna on the roof. The door handles and window frames were chromed, and the windows were darkened to the black. And…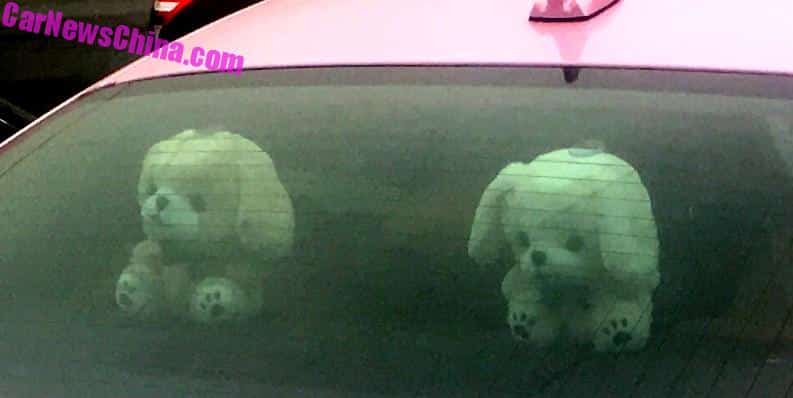 … there were dogs.
The Maserati Ghibli is a pricey and therefore unpopular car. Price starts at a massive 970,000 yuan and ends at 1.12 million yuan ($154,000 – 178,000). Maserati offers only one engine for the Chinese market: the 360 hp twin-turbo V6.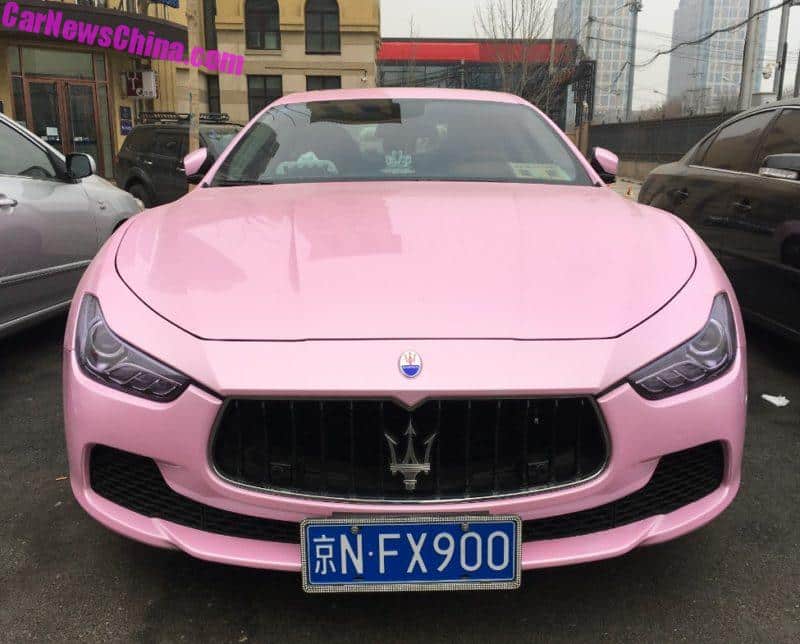 This is the very first pink Ghibli we have seen in China, but we did meet some other pinkefied Masers before: with phone pole, with Bentley.