Youxia Motors X
Remember Youxia? In 2015 they launched the Youxia X, an electric sedan concept that was likely partially based on an actual Tesla Model S. After widespread media ridicule by Chinese media the company disappeared from sight. Until now.
They are back with a new render of the X, and they announced the start of the construction of a factory.
The new render shows the Youxia X with a heavy body kit and big racy wheels. Basic design however seems unchanged. The specifications have been updated as well. Power is now 476 hp (was 348) and range is up too 500 kilometers (was 460). Strangely, Youxia's website still shows the old car and the old specifications.
Youxia says the production version of the updated X will debut at the end of this year, fitted with technology for "L2-L3" autonomous driving.
The original 2015 Youxia X concept.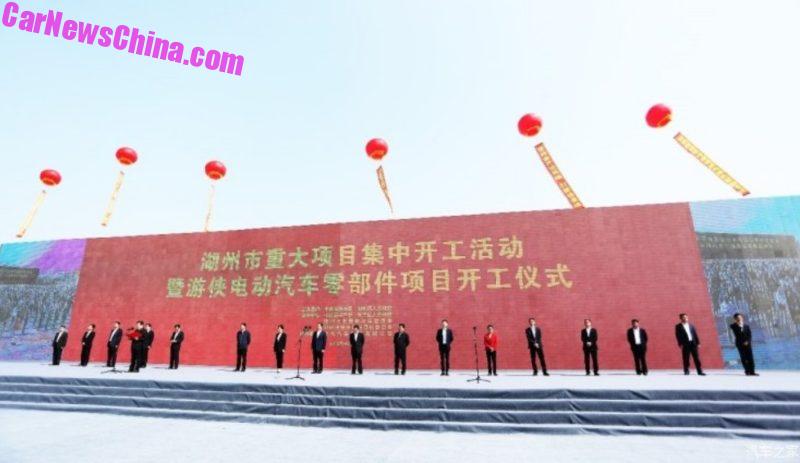 But the car they plan to debut at the end of this year is unlikely to be the real production version because the factory won't be ready by then, according again to Youxia.
The factory will be build in Huzhou in Zhejiang Province, with heavy support and investment by the local government. Construction will begin soon and the factory has to be completed by the end of this year, with mass production set to start in the second quarter of 2019.
Initial annual capacity will be 100.000 cars, and full capacity 200.000 cars. There will be a test track, an R&D center, a battery recycling station, and wireless-charging test road.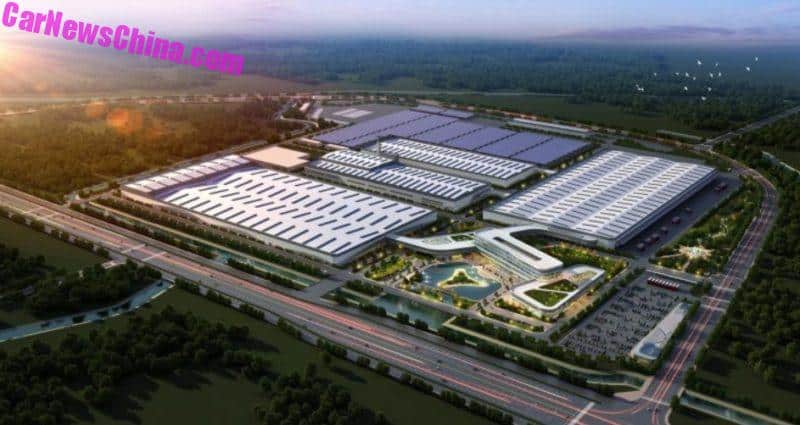 That sure looks like a big factory. But will it ever become reality? We hope so; the more car makers the better, but we will only believe it when the factory stands and the X starts rolling off the line. We will be watching…