Hybrid Kinetic H500
Hybrid Kinetic will unveil yet another two concept cars on the 2018 Beijing Auto Show, both designed in Italy by Pininfarina. The teaser shows one of these concepts, a sleek electric sedan called the H500.
A beautiful interior with loads of screens and an interesting white control pad in the center tunnel.
The H500 and the yet unnamed second Beijing-bound car bring the total Hybrid Kinetic concept car tally to six, after the H600 sedan, the K550 and K750 SUVs, and the GT sedan coupe. The H600 and the SUVs were powered by a turbine-range extender drive train, the GT and the upcoming H500 are pure electric.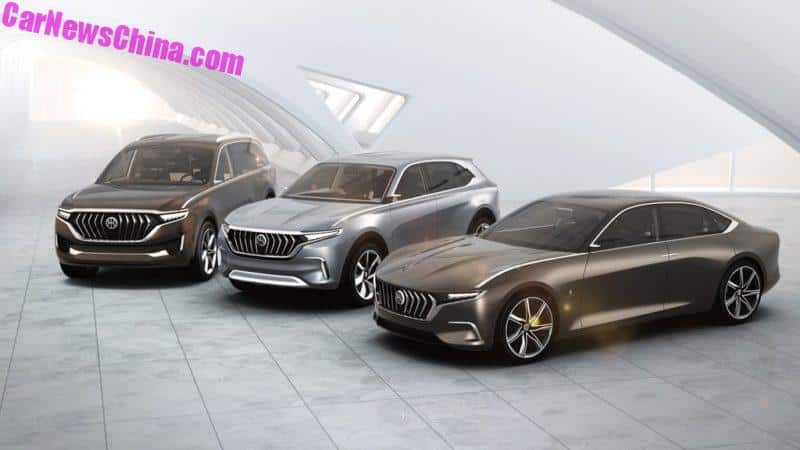 Left to right: Hybrid Kinetic K750, K550, and H600 sedan.
The Hybrid Kinetic brand is owned by a Hong Kong based company called Hybrid Kinetic Group. They develop, build, and trade in batteries, electric motors, electric buses, electric cars, and they are active in finance and in the manufacturing of graphene.
Production of the H600 will start in 2020 at Pininfarina. Later on, production will move to a new factory in China. This factory will also make the H500, the GT, and the SUVs.