Beijing Auto BJ80 6×6
The Beijing Auto BJ80 SUV is a clone of the old Mercedes-Benz G-Class. In 2013 Mercedes-Benz launched the G63 AMG 6×6, and now Beijing Auto has cloned that one as well. They have called it the… BJ80 6×6.
The monstrous machine was seen as it arrived at the exhibition hall for the 2018 Beijing Auto Show, where it will officially debut on Wednesday.
And do not think for one minute that Mercedes-Benz is going to drag Beijing Auto into into court. They can't. They need to stay good friends with Beijing Auto because it is their partner in the Beijing-Benz joint venture.
With friends like these…
The BJ80 6×6 is powered by a Saab 2.3 turbo four, now good for 250hp and 350nm, mated to a six-speed manual or a six-speed automatic, sending power to all four wheels.
Beijing Auto Industrial Corporation (BAIC), the owner of Beijing Auto, bought the rights to the Saab 2.0 turbo and Saab 2.3 turbo from GM in 2009, along with the rights to the platforms of the Saab 9-3 and first generation Saab 9-5.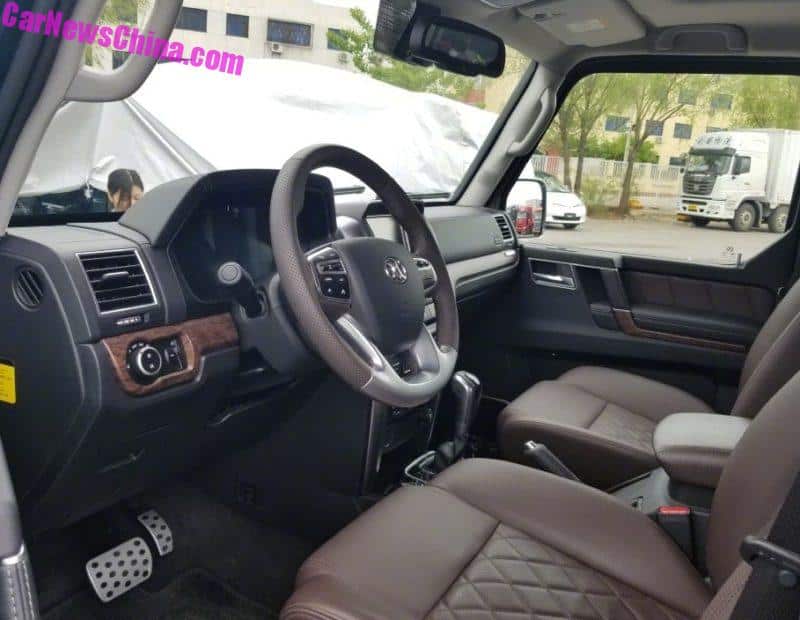 Interior design didn't change compared to the standard car, but the wood trim and leather seem a bit nicer.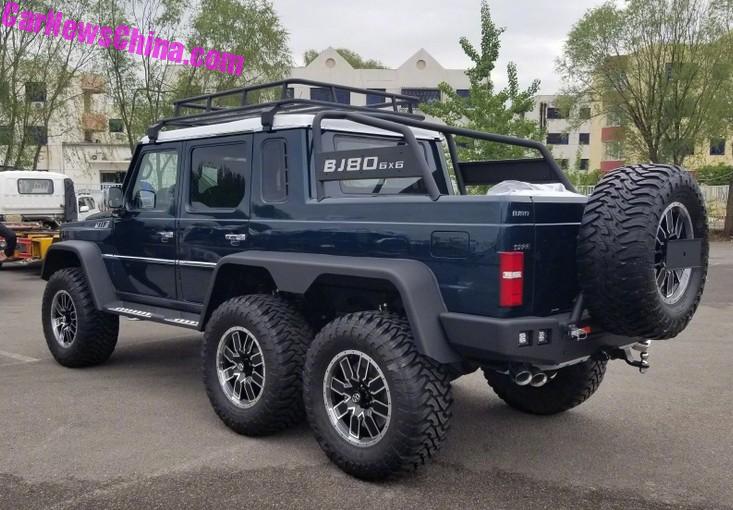 Note the tiny taillights, the twin-exhaust pipe on the left side, the giant spare wheel, and the tow hook, which seems useless because that wheel is in the way.
The BJ80 6×6 is likely a prototype at this time, but is is equally likely that Beijing Auto will make a small series of it. Just remember the crazy BJ80 Riot Control concept of the 2016 Guangzhou Auto Show. It is in production.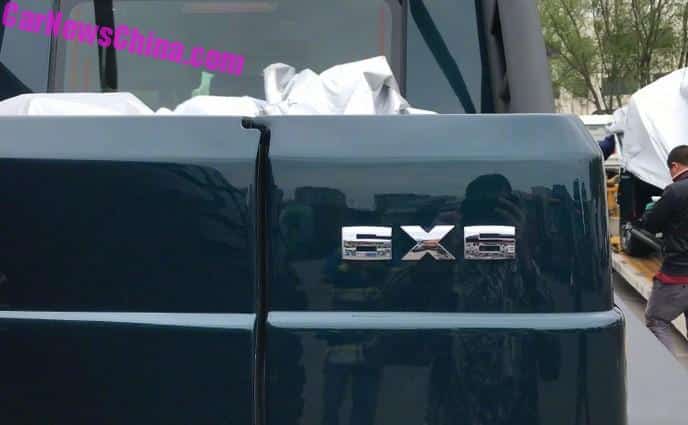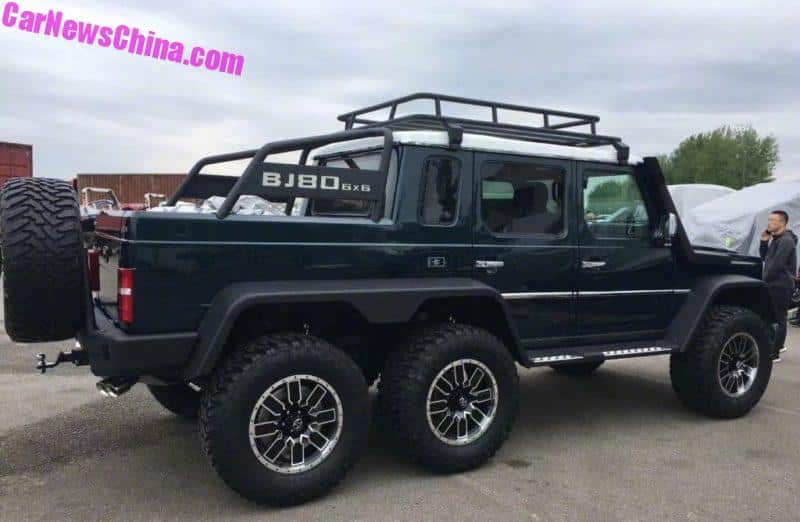 Hahaha that tow hook. Snorkel on the right side of the windshield. It stands incredible high on its feet, higher even than the Merc'.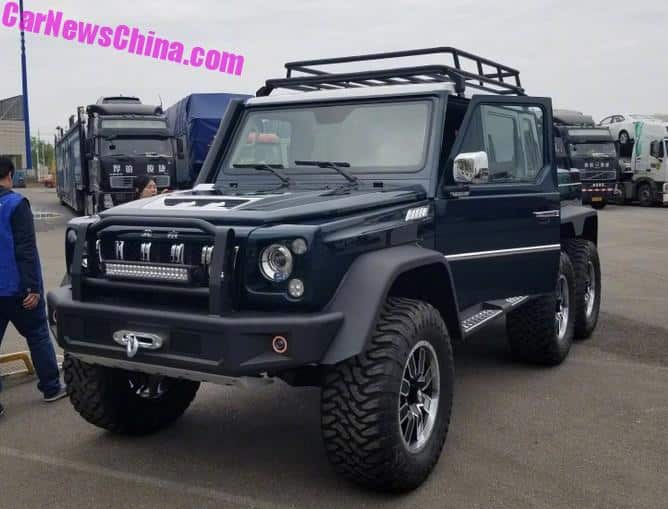 LED light bar and a winch. This thing can go anywhere, powered by Saab.
We will make sure to check out on Wednesday on the Beijing Auto Show!