Following leak upon leak, the Wuling Nano EV is officially here!
Wuling has entered a brand partnership with Disney on the new Nano EV. Featuring characters Nick and Judy from Disney's Zootopia, the first 5000 vehicles get special badging, paint, decals, and interior! (and pricing, but more on that later).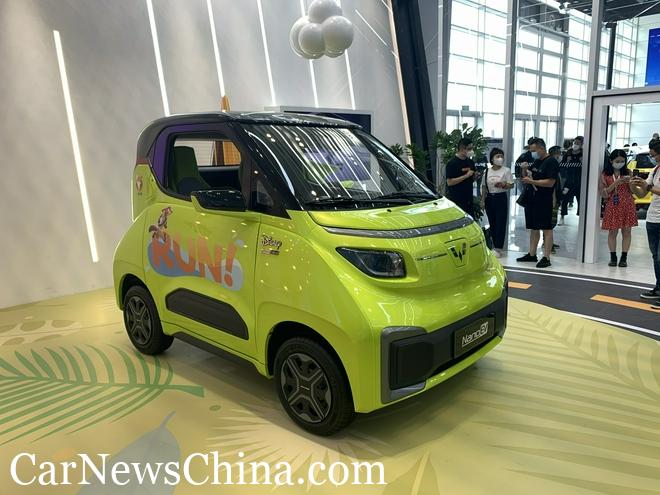 Now here's a case where the rumors weren't entirely true. With the Baojun E200 costing more than the Mini EV, the Nano EV's rumored 20,000 RMB cost had us scratching our heads. From all fronts, the E200 is a better-equipped car other than seats and sizing- how could the Nano EV upon which it's based, then, be cheaper?
Well, the launch event gave us the answer: it isn't cheaper.
Priced at 59,800 RMB (9,276 USD), the Nano EV is considerably more expensive than its slightly larger cousin- the Mini EV. Baojun E200 (~54,800 RMB, 8,500 USD) owners can breathe a sigh of relief as their car value wasn't suddenly cut in half.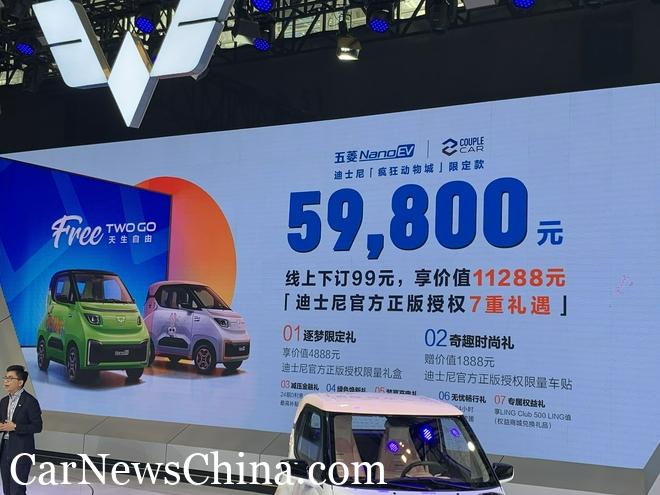 Don't let the tiny size fool you! Driver's airbag, ESC and TPMS come standard, as well as electronic E-brake, push-button start, reversing camera, Bluetooth, etc.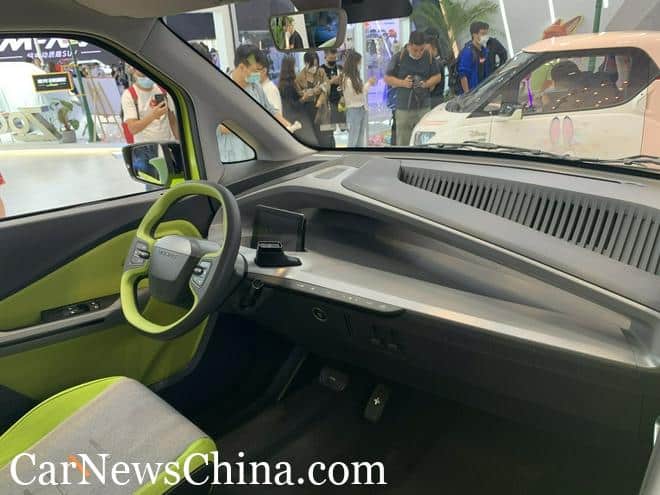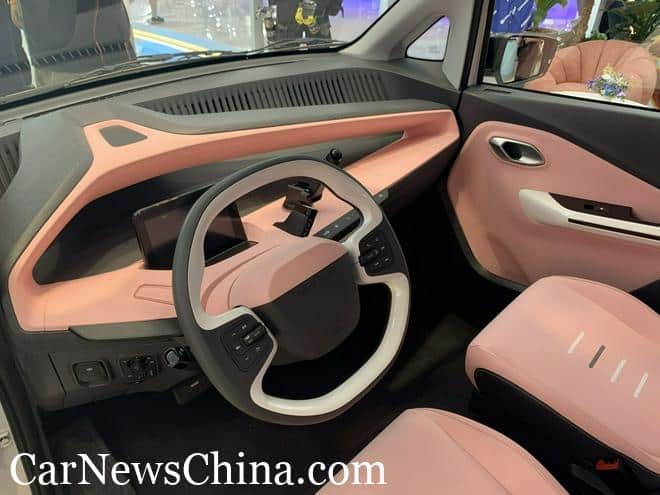 Powered by Lithium Phosphate batteries and a 24kW motor, the Nano EV has an NEDC range of 305km! Compared to the Mini EV's wimpy 20kW motor and 120/170km range, the added cost seems somewhat justifiable? Also, a fast charger option is now available, charging the battery in 4.5 hours instead of the standard 13.5; allowing for small road trips, in every sense of the word.
Car manufacturers like Wuling know it won't be hard to convert a standard Nano EV to a Disney edition; badge and interior kits are usually quickly available and cheap. Therefore, expect the price of the standard version to be close to the Disney launch edition. More expensive from the get-go than the Mini EV, will its smaller but more expensive cousin do well on the Chinese market? Perhaps with some Disney magic…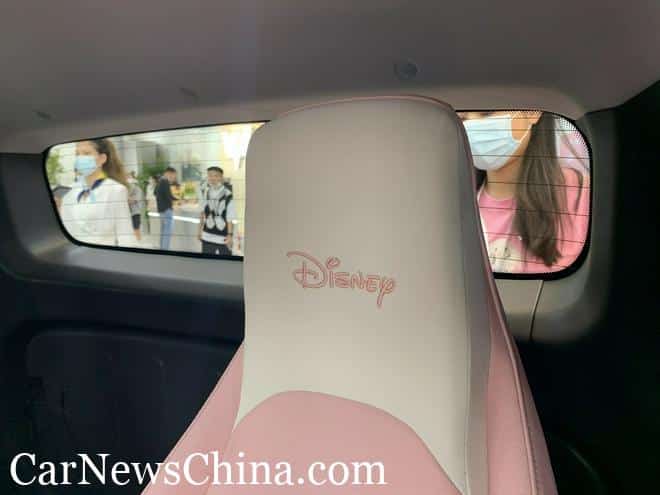 Sources: Diandong