Today, CarNewsChina obtained a series of spy shots of China's Audi Q5 60 e-tron road test. We may hardly see the differences between this new model and the previous 40 e-tron & 50 e-tron. Being equipped with narrow headlights, Audi Q5 60 e-tron owns a large enclosed front grille to enhance its heat dissipation performance. But is the truth as dull as we can see directly?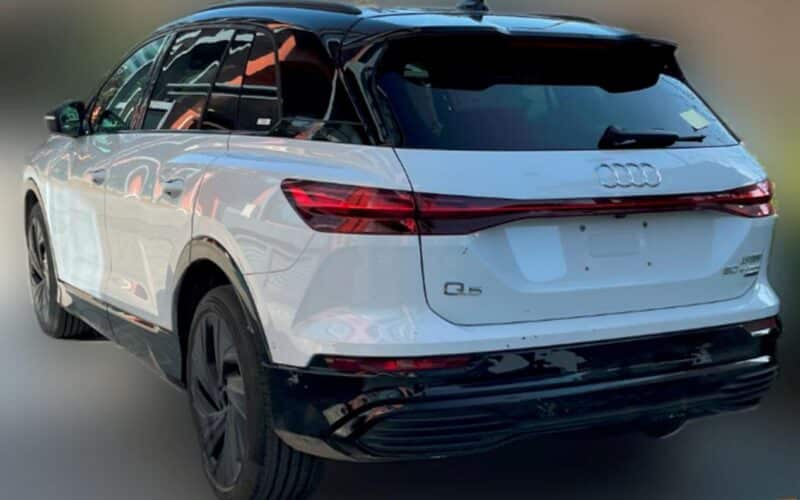 We might find some new clues in the back of the car. In addition to the all-in-one LED taillights, there is a "60 e-tron" logo in the lower right corner of the rear, which may indicate that it will be a new model with a new mode of E-power. The new Audi Q5 60 e-tron will, reputedly, have dual motors and a four-wheel-drive system that will surpass the 302 hp of the existing 50 e-tron. Besides, the range of the new car can reach 560km. Audi launched the pre-sale of Q5 50 e-tron and Q5 40 e-tron at Guangzhou Auto Show 2021, and the price range is from 400,000 to 520,000 Yuan ($62,000 – $81,000). The price of the Q5 60 e-tron has not been exposed yet.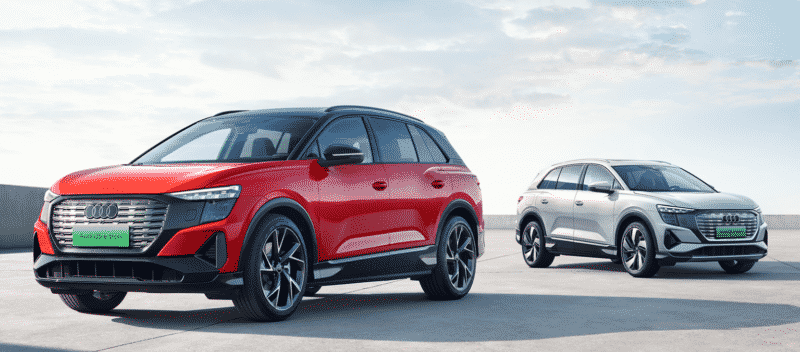 SAIC Audi named the new series of models Q5 e-tron, which is easily confused with FAW Audi's Q5L. We know that FAW Audi's Q5L is from the MLB platform, a fuel vehicle platform. The SAIC Audi's Q5 e-tron is based on the MEB electrification platform. It has no direct connection with Q5L in terms of model origin.
The MEB platform VW uses for all its electric models so far. The Q5 e-tron length, width, and height are 4876 x 1860 x 1675mm, and the wheelbase is 2965mm. Sounds familiar? Yes, these are almost identical dimensions of ID.6. The seat layout has a 6/7 setup.

The era of electrification is both an opportunity and a challenge for all automobile brands. When everyone thought that SAIC Audi was following FAW Audi's marketing routes, SAIC Audi proved its significance in the electric vehicle market through the Q5 e-tron. Soon, we will witness whether the new Q5 60 e-tron will surpass or stagnate.
Source: Sina