Spy shots of the upcoming Leap C01, a new electric sedan for the Chinese car market. Leap is a brand of Leap Motor 零跑汽车), a Chinese EV startup founded in 2015 and based in Hangzhou, capital of Zhejiang Province.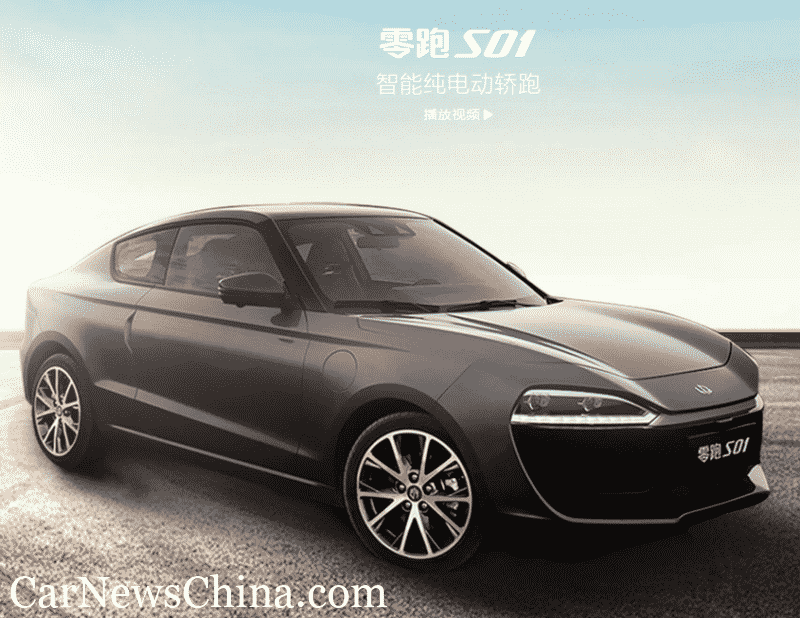 The company's first car was the ultra cool S01, a 170 hp two-door electric sports car with a base-range of 305 kilometers, priced from 120.000 yuan. Sadly it isn't very popular and sales have been slow. It should be faster I guess; top speed is only 135 kilometers per hour.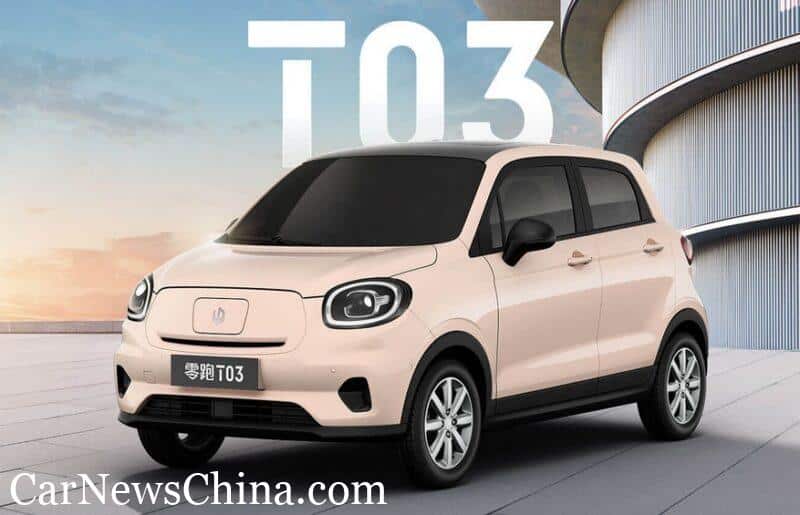 Then came the Leap T03, a small five-door hatchback with 75-109 hp and a base range of 300 kilometers, priced from 69.000 yuan.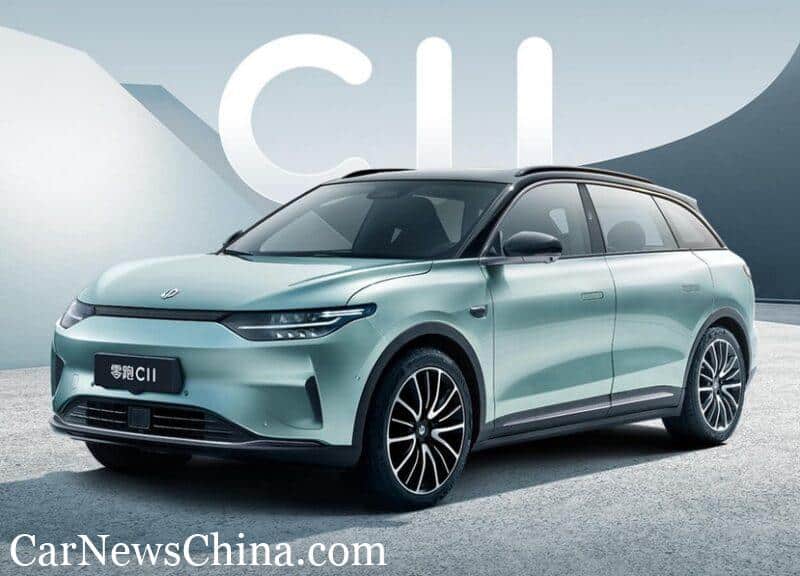 Things got way more serious with the Leap C11, a large electric SUV launched last year. There is a single motor version with 272 hp and a dual motor version with 544 hp. Range ranges from 510 to 610 kilometers, depending on battery. Base price is 160.000 yuan.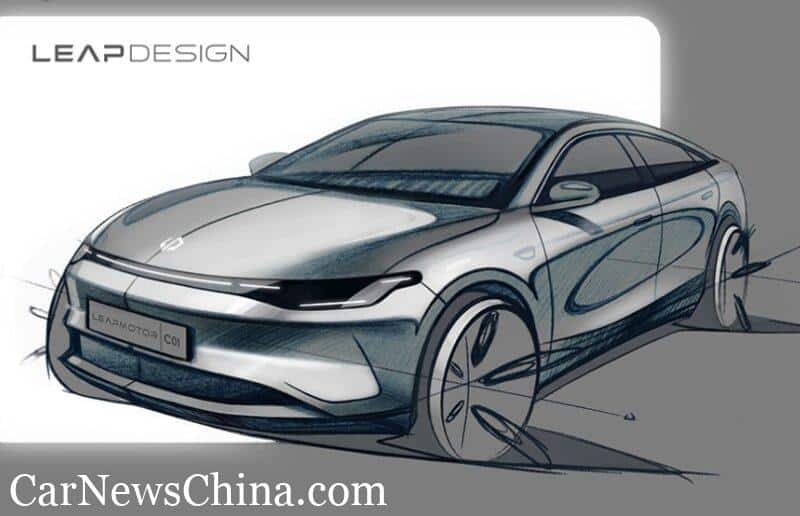 Back to the upcoming C01 sedan. Earlier, Leap Motor released design sketches of the new car, showing a streamlined sedan-coupe body with a sporty stance and a cool light bar between the bonnet and bumper.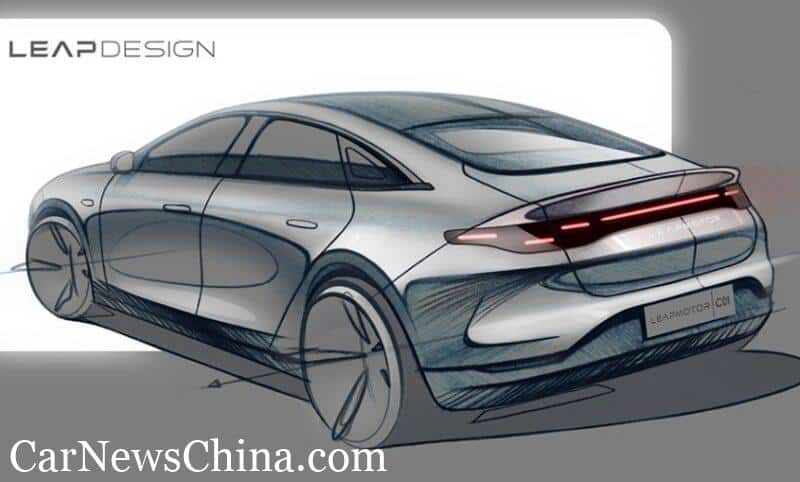 The rear looks even sportier with wide wheel arches and boot lid with a large integrated spoiler.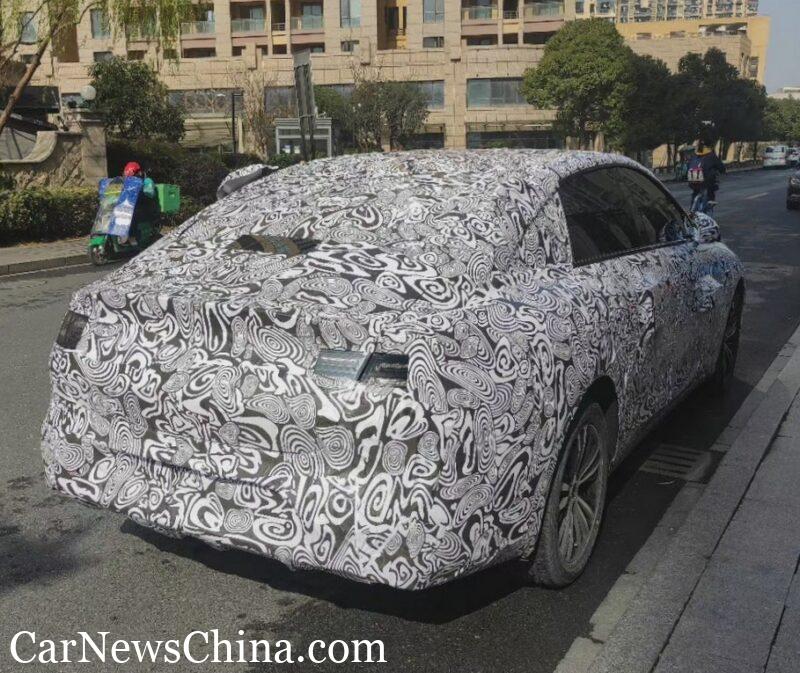 The real thing isn't as low as on the sketches but the rear spoiler remains.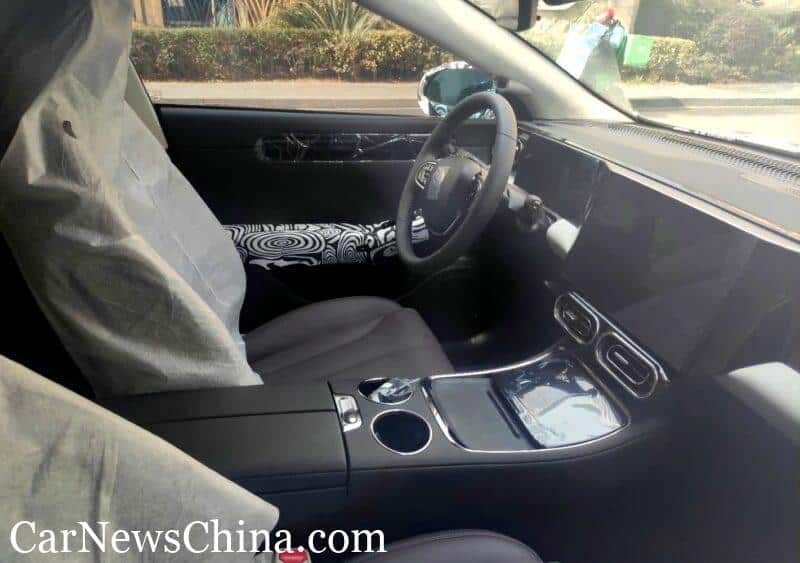 The interior looks pretty much ready for production with a huge an almost square central touch screen and a smaller letterbox screen for the instrument panel. There isn't a single button on the center tunnel or stack, which is very modern, but the air vents look oddly old fashioned in comparison.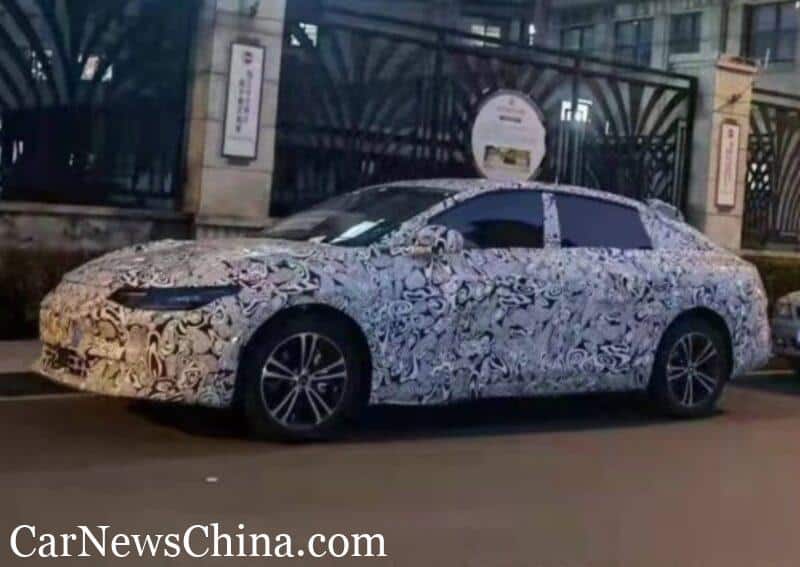 The Leap C01 will use the same electric motor(s) as the C11 SUV, but it will have a bigger battery for a range of plus-minus 700 kilometers. The C01 is expected to have its public debut on the Beijing Auto Show in April, followed by a launch on the Chinese auto market soon thereafter.
Via: Xcar.