What is Neta S?
Neta S is a sporty electric sedan from a young EV brand under Hozon Auto. It was firstly presented at the 2021 Shanghai Auto as a concept. Later the first production version of the Neta S was spied. This sedan has aggressive, sporty, and fluid proportions with a low car drag coefficient of about 0.23 Cd. Two electric motors onboard the Neta S deliver stunning 340 kW (462 hp) and 600 Nm. The electric sedan can accelerate from 0 to 100 km/h in 3.9 seconds with this amount of power. The front suspension of the Neta S uses a Double Wishbone design, while on the rear is a 5-link suspension.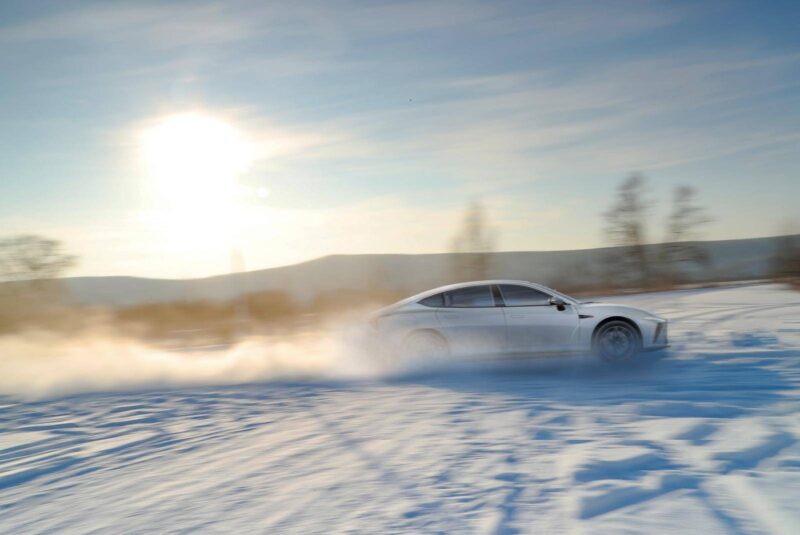 By the way, there will be two versions of Neta S. One of them is fully electric with a 710 km range (NEDC). And another one has the range-extender hybrid system and 1100 km range. And another feature of Neta S is its L4 driving system, which is considered fully autonomous. This sedan will be equipped with 32 different sensors, including 2 Lidars. It will be presented in March, with the first deliveries in Q4 2022.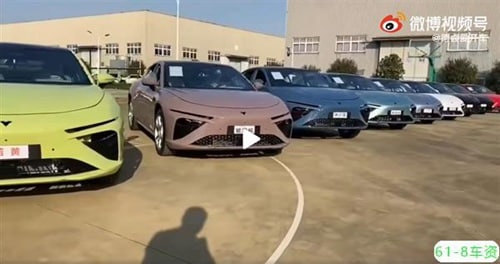 Recently a video with more than 9 Neta S leaked on the internet. Cars there have various colors and shades, including yellow, pale purple, blue, black, white, etc.
Neta S interior is finally revealed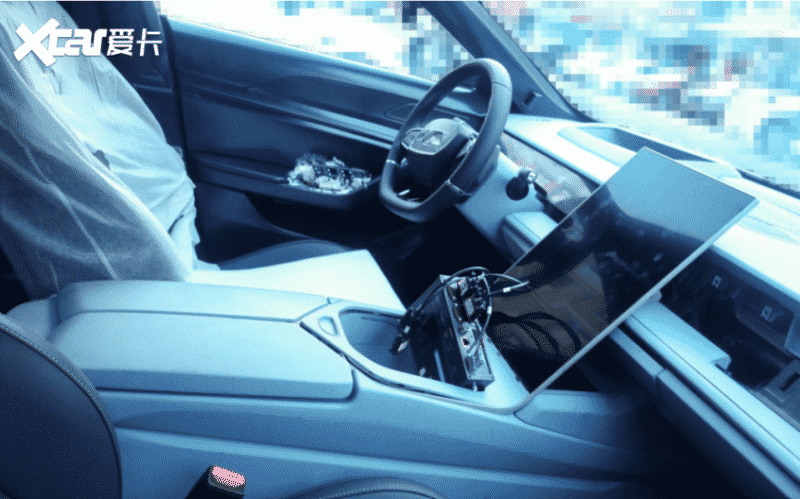 The interior of Neta S has got a large vertical screen in the central console. The overall design of the sedan's interior is simple and straightforward, with few physical buttons. The armrest is on the same level as the rest of the center tunnel. The armrest area has cup holders, but the test car has a radio here. There isn't any space under the central tunnel. Moreover, we haven't seen air vents in it. They must be hidden somewhere.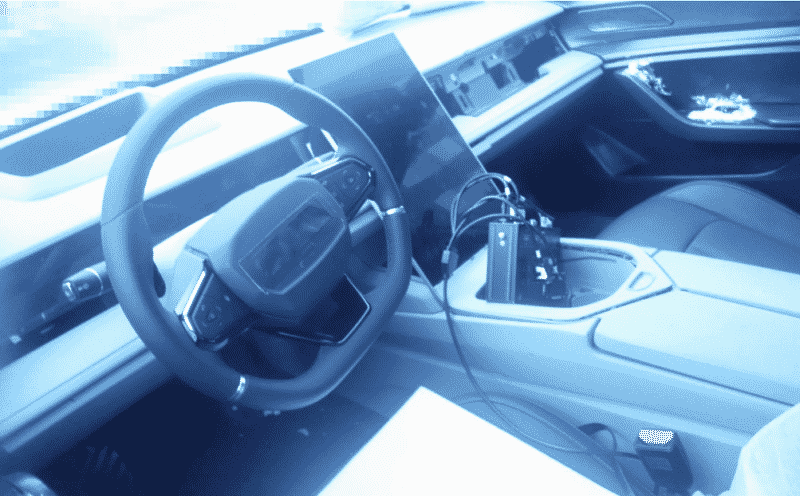 Aside from the center tunnel, the steering wheel of Neta S has got sporty and aggressive shape with three spokes and a flattened area at the bottom. The center console of Neta S has got one black and glossy horizontal element that goes all the way through the dash panel. The digital dashboard and a touch screen for the passenger are hidden in this element. We can see them in the picture with the screens switched on. There is also attractive ambient lighting on the door panels, center tunnel, and instrument panel.