The Li Auto L9 was spotted without camouflage on a mountain road. This SUV will be the second car of the Li Auto brand. It is positioned above the Li Auto One. The funny fact is passengers on a bus spied the Li Auto L9. They have just come across this car.
What is the Li Auto L9
We will start with a small introduction. The Li Auto L9 is a Chinese full-size range-extender SUV. It will debut at the Beijing Auto Show in April 2022. Li Auto L9 is 5200/1998/1800 mm with a wheelbase of 3105 mm. It will be available with 6 and 7 seat configurations. The company is developing a full-electric version. The price of this vehicle lies between 450,000-500,000 RMB (70,700-78,600 USD).
The range-extender power train consists of a 1.5-liter four-cylinder direct-injection turbocharged gasoline engine with Miller-cycle combustion. This engine is mated to an electric-drive motor and a 44.5kWh battery pack. System output is 408 hp and 600 Nm, good for a 0-100 in just under 6 seconds. L9 can run up to 200 km in fully electric mode and overcome 1000 km with the range-extender.
Li Auto shared official images of the L9's interior recently. It got three giant 15.7-inch screens, a HUD, and other exciting details. Also, there is no traditional dashboard panel on the L9. This SUV was spied on the streets in camouflage several times, and now we finally got images without it.
Spy Shots of the L9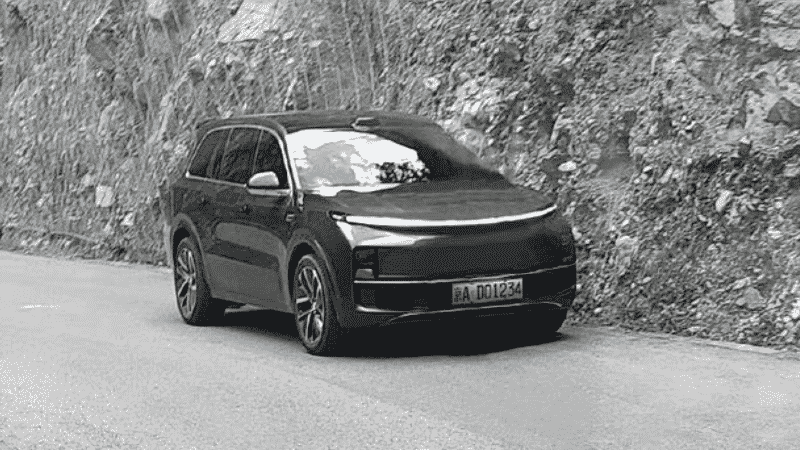 The front end of the Li Auto L9 looks smooth and clean. This SUV's design evolves the previous Li Auto model, called One. The L9 has a small radiator grille just in the lowest part of the front end. This SUV looks like a pure electric vehicle, mainly because of the grille – but it's not, it's a range extender like the previous Li One. It has split headlights with a huge running lights unit that goes all the way through the bonnet line. The bonnet itself is a bit sloppy, maybe in terms of aerodynamics. The other features of the L9 are wide wheel arches, some chrome elements, and pop-out door handles.
The other exciting part is the lidar on top of the L9's roof. Li Auto has shared no information about this SUV's autonomous driving system. But we know that Li Auto's driving chip supplier is Nvidia. So the L9 could use the DRIVE Orin chips from this company. One Orin chip can provide the computing power of 254 TOPS.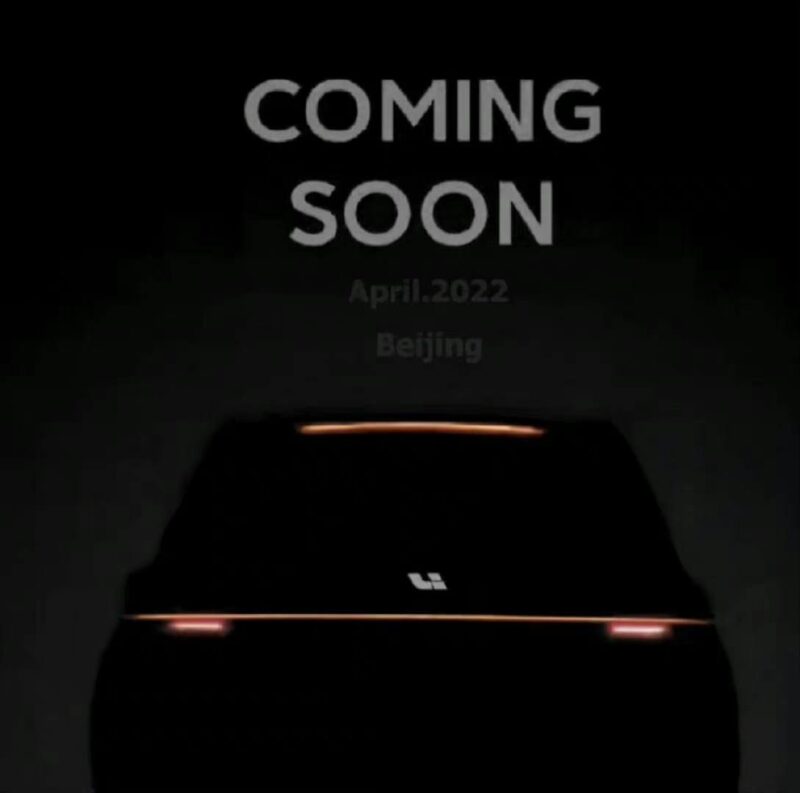 In February 2022, Li Auto shared the official image of the L9's rear end. In this image, we see very little about the car. We can highlight a taillight unit, which goes through all the rear end. And there is a brake light on top of the L9's rear end.
Source: Autohome, Li Auto Weibo, Weibo