A new NIO ES7 electric SUV was spied in the wild without camouflage. Previously, NIO codenamed it the "Gemini" model. But in February, NIO president Qin Lihong revealed the ES7 name. Mr. Qin also mentioned that the ES7's closest competitor is the BMW X5L.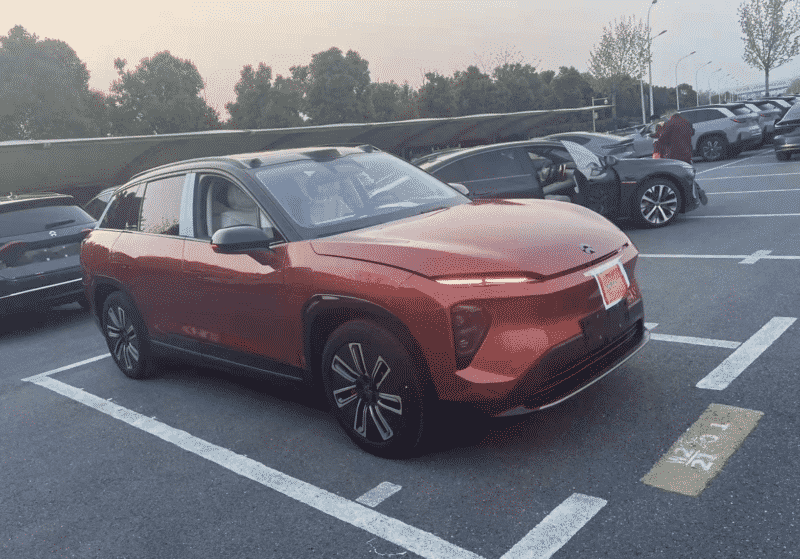 The spy shot was probably taken on the NIO plant in Hefei, as we can see plenty of other Nio vehicles in the background. The ES7 maintains NIO's family design with split headlights and smooth body shape. Worth mentioning is that the front end of the new SUV looks very similar to the ET7 sedan. Just like all NIO cars, the ES7 has got pop-out door handles and an NIO badge on the bonnet.
Other features of this EV are two cameras and a LIDAR sensor on the roof. We also spotted them in earlier shots as well. These sensors look a bit disturbing in the overall smooth design of the ES7. The wheels of this car have aerodynamic wheel covers. The charging port of the ES7 is on the front right fender.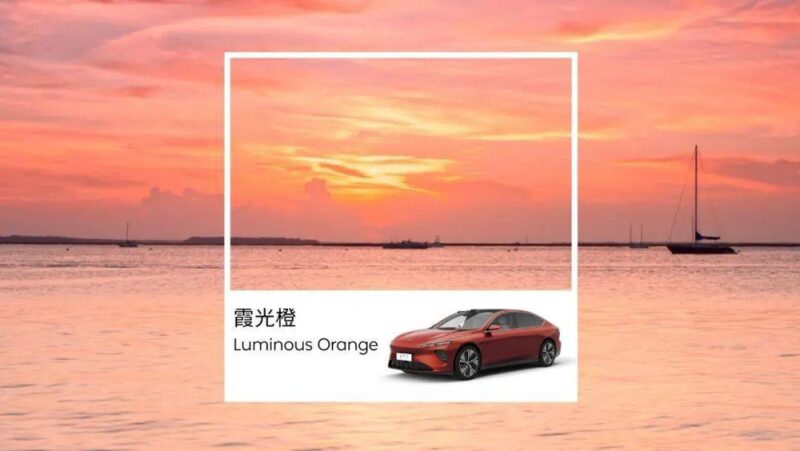 At last, we will speak color. The ES7 seemingly gets the same orange shade as the ET7. It is called 霞光橙 (Xiaguang Cheng). The international name of this color is "Luminous Orange". An upcoming ET5 also gets this shade.
Nio NT 2.0 Platform
The NIO ES7 is based on the NT 2.0 platform, which comes standard with 19 autonomous driving functions. While cars based on the NT 1.0 platform use driving chips from Intel's Mobileye, NT 2.0 has shifted to DRIVE Orin chips from Nvidia. According to Nvidia, Orin can provide the computing power of 254 TOPS. And Nio's cars will feature 4 of them with a total computing power of 1,016 TOPS. Compared to Tesla Model 3 with only 144 TOPS, it is an imposing number. Recently, NIO CEO Li Bin said NT 2.0 would provide the most advanced autonomous driving system.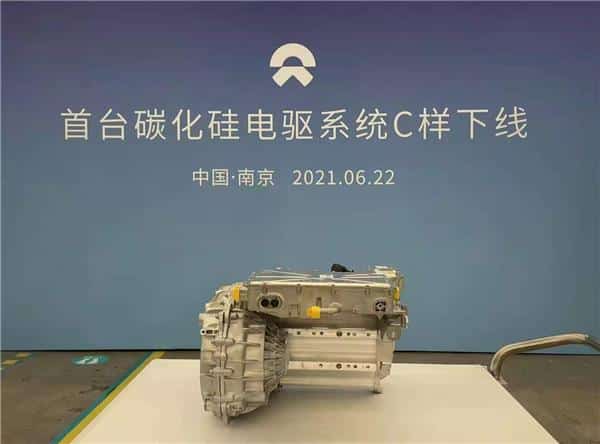 The front motor of the car will be equipped with silicon carbide (SiC) technology. Its significant benefits are lighter weight, better efficiency, and smaller size.
Previously, the official debut of the NIO ES7 was expected to happen in mid-April. But NIO president Qin Lihong wrote via NIO App that the official debut of the ES7 was postponed until May. Deliveries are expected in Q1 2023.
Source: Weibo肉肉爸比ev, qq