As the launch date for the new Denza MPV edges closer, more and more details are starting to emerge from high-end sources in the company.
Zhao Changjiang, General Manager of Denza's sales division, recently addressed questions about the upcoming product on his Weibo page.
In addition to providing an insight into the firm's new people carrier, Zhao revealed that the brand's line-up is expected to grow even further this year with two additional SUVs set to join the ranks alongside the existing Denza X.
Denza MPV to be offered as PHEV and BEV
The brand, now sitting under BYD after Daimler exited their joint venture, originally started life as a full electric offering, however the latest model is expected to take advantage of BYD's hybrid technology with both PHEV and BEV options offered, as well as both two- and four-wheel drive.
Set to debut in the car is a brand new "intelligent and digital cockpit" that provides solutions for multiple scenarios. This could suggest that multimedia solutions may expand beyond the front seats and enable all occupants to enjoy some level of entertainment.
It has also been confirmed that, like the upcoming Voyah Dreamer, the MPV will be laid out in a 2+2+3 formation. This suggests that captain-style chairs will be deployed in the second row of seats, while the third row should fold flat.
While appetite for MPVs has largely eroded in western countries, they remain very popular in the Chinese market. Zeekr, Voyah, Lynk & Co, and Hongqi are among several brands readying new or updated MPVs this year.
Prices for the new model are expected to start at around 300-350,000 RMB, immediately placing it into premium territory.
For this, buyers can expect electrically operated doors on both sides of the car, double-glazed glass on the doors to reduce outside noise, and one-button opening and closing for convenience.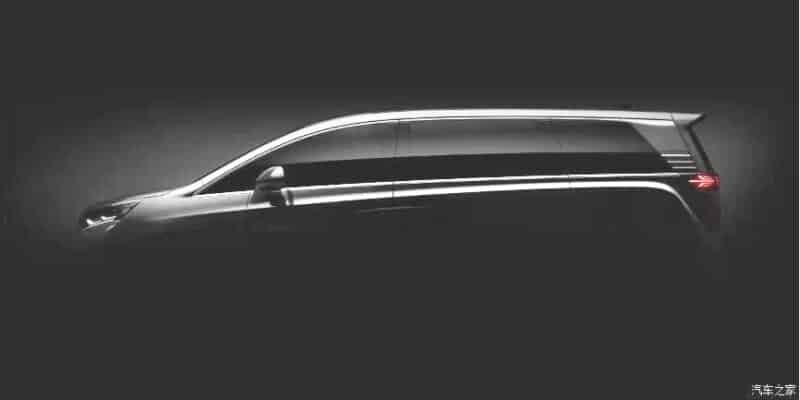 The Big Tease
Teaser images released by the brand show a front-end equally as bold as that typically deployed on large MPVs, with a large matrix-style grille flanked by integrated headlights with chrome detailing.
Along the side, a robust waistline rises steadily towards a boxed-off rear with an angular D-pillar. A full-width LED lightbar runs across the back of the car under the rear window featuring additional Y-shaped detailing.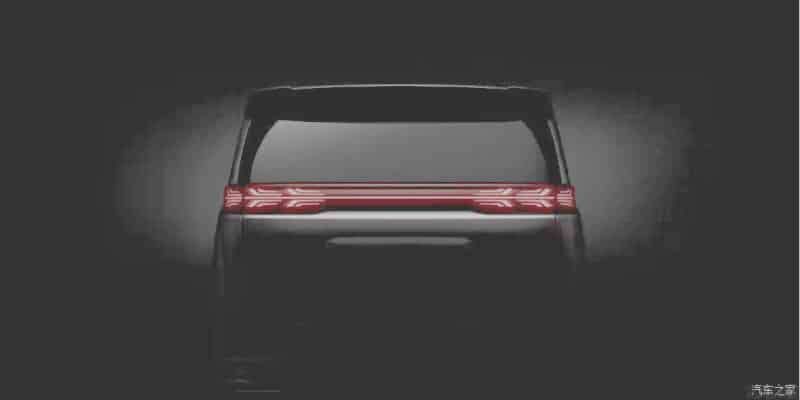 Spyshots have the car, both official releases from Denza and others caught by the public, give little away other than the size.
More SUVs on the way
Speaking of the upcoming SUVs, Zhao said at least one would be a "fashionable" mid-sized SUV targeted at younger consumers. One to look out for when the Beijing Auto Show is rescheduled.
Image Credits: Autohome