GAC will launch a pure electric supercar with zero-to-hundred acceleration in just 1.9 seconds. Its price will overcome 1,000,000 RMB (157,130 USD). The first deliveries of the supercar will start in late 2022 or early 2023. According to Chinese media, its production version is inspired by the GAC Aion ENO.146 concept.
What is GAC Aion?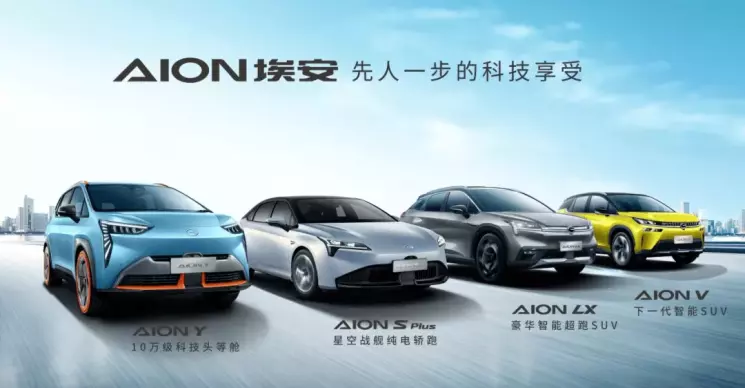 Aion is an electric car brand under Guangzhou Auto Corporation (GAC). Initially, it was introduced in 2018 as a sub-brand and in 2020 as a marque. It became a replacement for a GAC New Energy. Despite this brand's youth, it has a broad lineup with four SUVs and two sedans. Moreover, some vehicles are based on Aion EVs. For example, the Hycan Z03, based on GAC Aion GE3, or the Mitsubishi Airtrek, based on GAC Aion V. In 2021, the best-selling Aion model was the S sedan with over 69,000 copies sold. The supercar will serve as a halo-car for the brand, in the same way as MG is preparing the Cyberster EV sports car.
GAC Aion Supercar Info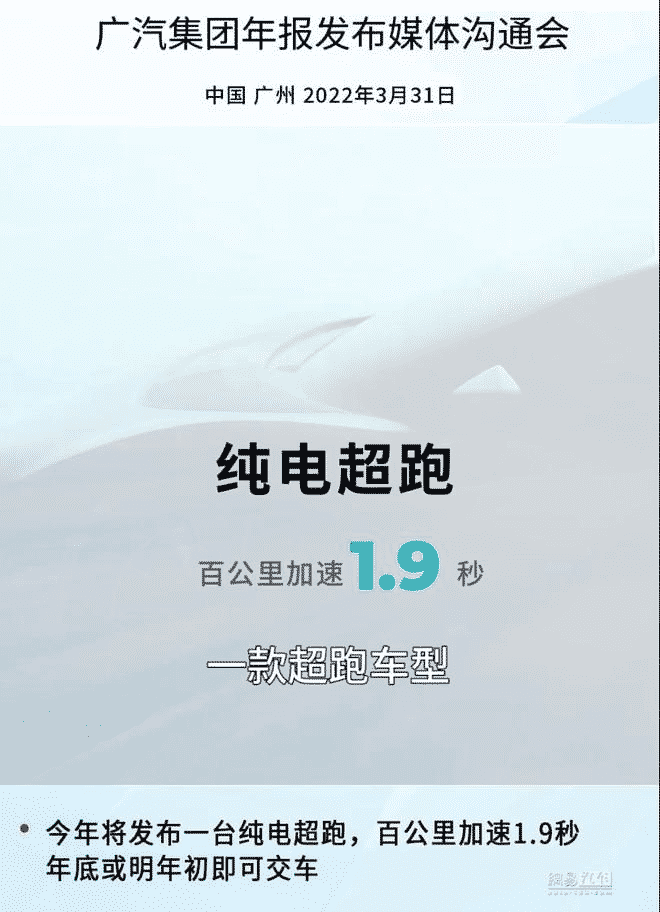 Feng Xingya, general manager of GAC Group, announced the supercar during a financial report conference. The name of this powerful EV is said to be AS9. Aside from 1.9 seconds 0-100 km/h acceleration time and 1,000,000 RMB price range, this vehicle will also have a two-door layout.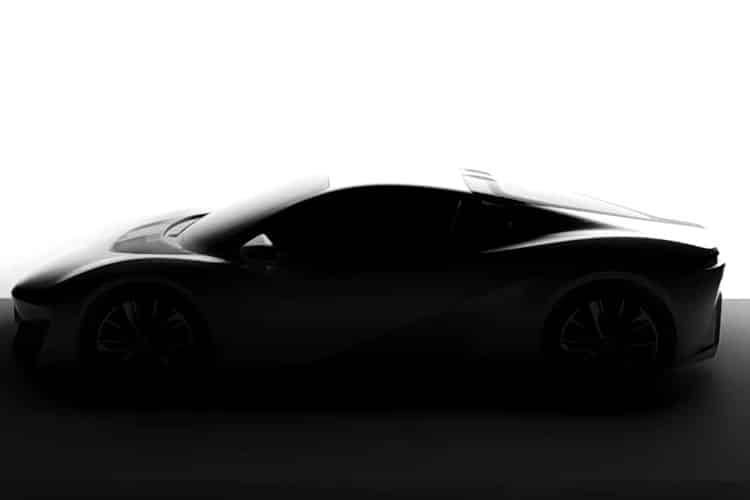 There are AS9 images on which we can see its shape with two doors and two seats. It is pretty different from the ENO.146 concept with a much smaller size. So the connection between the electric supercar and ENO.146 is probably speculation by Chinese media. Anyway, this car looks production viable even with real door mirrors. On the front end of the AS9, we can see the thin "shark-nose" that enhances the aerodynamics. We don't know the output of this EV yet. The most powerful Aion vehicle is the LX Plus, with a 360 kW (490 hp) engine. The supercar will likely use the 490 hp powertrain of the LX Plus as a base. But it will need more power to reach 100 km/h in 1.9 seconds.
As deliveries of the GAC electric supercar will start in late 2022 or early 2023, we may guess the car itself will be presented somewhere in the summer of this year. We will keep an eye on this exciting vehicle.