Specifications of the Li Auto L9 range-extender SUV are revealed, thanks to the Chinese MIIT. It appeared to be bigger than we thought. All you need to know about this giant SUV is here!
What is Li Auto?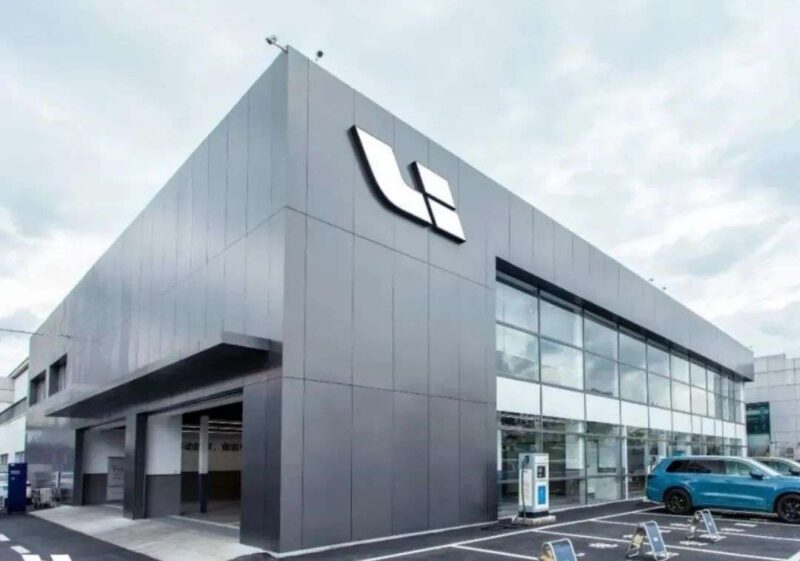 Li Auto is a Chinese NEV startup that focuses on EREVs instead of EVs. This brand derives from Beijing Chehejia company that made low-speed electric vehicles. In 2019, Chehejia renamed itself Leading Ideal Inc. It abbreviates Li Auto. In 2020, the first Li Auto vehicle called "One" hit the Chinese market. This year, the brand's second car, Li Auto L9, will hit the market. And now we know a lot of information about it.
Li Auto L9 Specs
So let's talk about the Li Auto L9. It is a full-size EREV with dimensions of 5218/1998/1800 mm and a wheelbase of 3105 mm. It appeared to be 18 mm longer than we previously thought. Li Auto has previously stated in its internal documents that the L9's length is 5200 mm. Worth mentioning that the approach and departure angles of the L9 are 19 and 21 degrees. So it is not an off-roader. According to the MIIT announcement, it has only a six-seat version and not seven – or five-seat ones. Maybe they will be available later, but Li Auto is well-known for providing not many variants or trim levels for its cars.
The curb weight of the Li Auto L9 is stunning at 2,520 kg. It is a heavy car indeed. Anyway, its top speed is limited to 180 km/h. The L9 can be equipped with 255/50 R20 or 265/45 R21 wheels. This vehicle also has an electric side step which is a nice touch.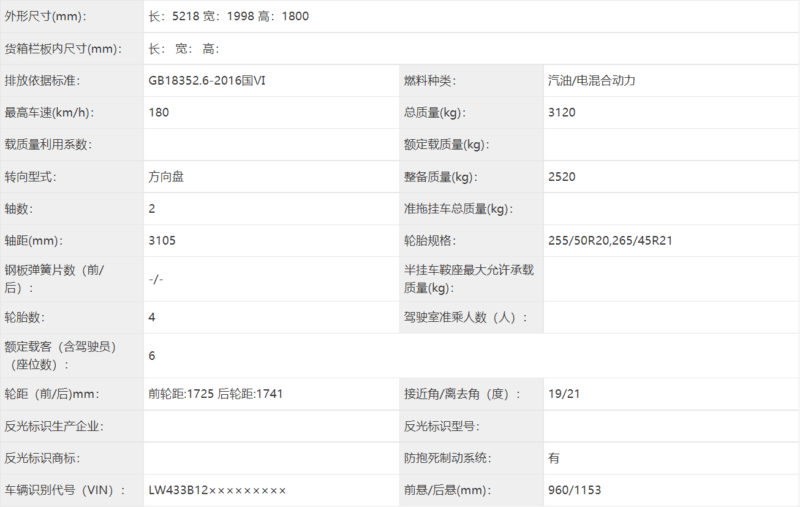 As we've already said, the L9 is an EREV, and its power train consists of the L2E15M 1.5-liter four-cylinder direct-injection turbocharged gasoline engine with Miller-cycle combustion. The peak power of the ICE is 110 kW (150hp). We don't know the output of the L9's electric motors yet. The L9 got a ternary (NMC) battery from CATL. Previously, its capacity was said to be 44.5 kWh. But MIIT didn't tell us the specific number. We know now that the L9's purely electric range is 200 kilometers CLTC, and the combined range is 1200 kilometers.
Previously, Li Auto shared official images and the price range of the L9. It costs between 450,000-500,000 RMB (70,700-78,600 USD).
So now we know more about the Li Auto L9. It is a very promising EREV SUV that will hit the Chinese market this year. We will keep an eye on this car.
Source: MIIT