New Xpeng models are in the pipeline and testing on China's roads. As evidenced by these spy shots, at least two suspected new models are on the way, as well as a possible update or replacement for the G3i.
Although well camouflaged, the car in the first spy shot appears to be a compact hatchback in the same vein as a VW Golf or Mercedes-Benz A-Class.
Sitting fairly low to the ground, this prototype also features a shallower glasshouse than the G3i and an almost fastback roofline with a rakish window line to boot.
There's clearly less suspension travel than the G3i and the arches are round instead of slightly square. As a result, we believe this car will be a new model based on one of the two new platforms confirmed by CEO He Xiaopeng in the brand's 2021 Q4 earnings call.
New Xpeng Models on the Horizon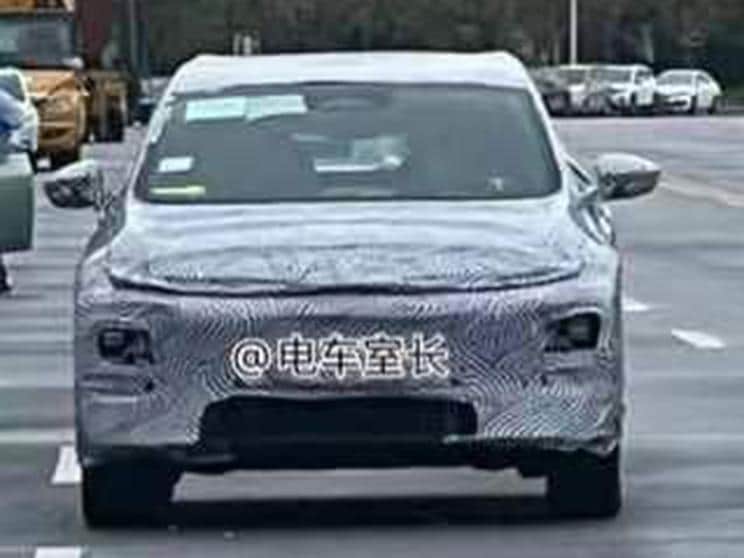 The second is a fairly blurry image of a car sporting the trademark 'lightsaber' running lights from the G3i and P7. The car's size and stature look similar to the G3i, itself an updated version of the original G3.
This may suggest that the car in question is either a full replacement for the G3i or a further update on the existing model equipped with Lidar.
On the P5, Xpeng's only current model with Lidar, the sensors reside in the bumper, and cutouts under the 'lightsaber' here may be for these items. Unfortunately, the image is too blurry to make a clear judgment.
Xpeng is planning to produce both a B-class and a C-class platform which they claim will enable greater control over costs and allow for faster model expansion in the mid-to-high end market.
Rumors suggest that Xpeng is looking to introduce 'ultra-large' die-casting to its production, and of course, any new models will be electrified and fitted with Xpeng's advanced autonomous driving capabilities.
Xpeng Coupe on the Cards?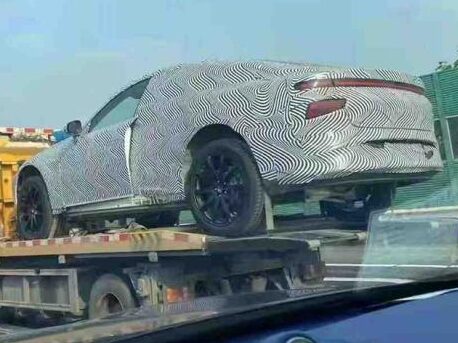 The final image is perhaps the most intriguing. Snapped in December last year, it shows a prototype bearing the P7's tail-light arrangement on a coupe bodystyle.
Bearing a very close resemblance to the overall shape and size of a C-Class Coupe, the car has a swooping roofline and also seems to be riding fairly high on its suspension.
This may simply be a demonstration of air suspension left on a raised setting, but without doubt, it's surprising to see a Chinese brand producing a coupe. The closest most Chinese brands come is a coupe-SUV, while models such as the Brilliance Coupe were never sold in large numbers.
Perhaps, given the success of Chinese brands in producing worthy competitors to European top-selling bodystyles, the time has come to produce some halo niche models too. Here's hoping!
Meanwhile, Xpeng's next model will be the firm's largest yet, the G9 SUV, which should go on pre-sale very soon.
Image credits: Autohome