The Smart #1 is launched in China with two trim levels for 29,000 USD and 35,000 USD, respectively. These are only pre-sale prices, while the official cost of the #1 will be announced in June. It will hit the Chinese market in late Q3.
What is Smart #1?
The Smart #1 is a small EV SUV based on Geely's SEA platform, also shared by Zeekr 001 and Lotus Eletre. The #1's dimensions are 4270/1822/1636 mm with a wheelbase of 2750 mm. So it is a fairly large car, especially for a Smart. Another benefit of the Smart #1 is its powertrain. It has a single electric motor for 200 kW (272 hp) and 343 Nm on the rear axle with zero-to-hundred acceleration in 6.7 seconds. Later, the Smart Brabus #1 with two electric motors and 4WD will hit the market.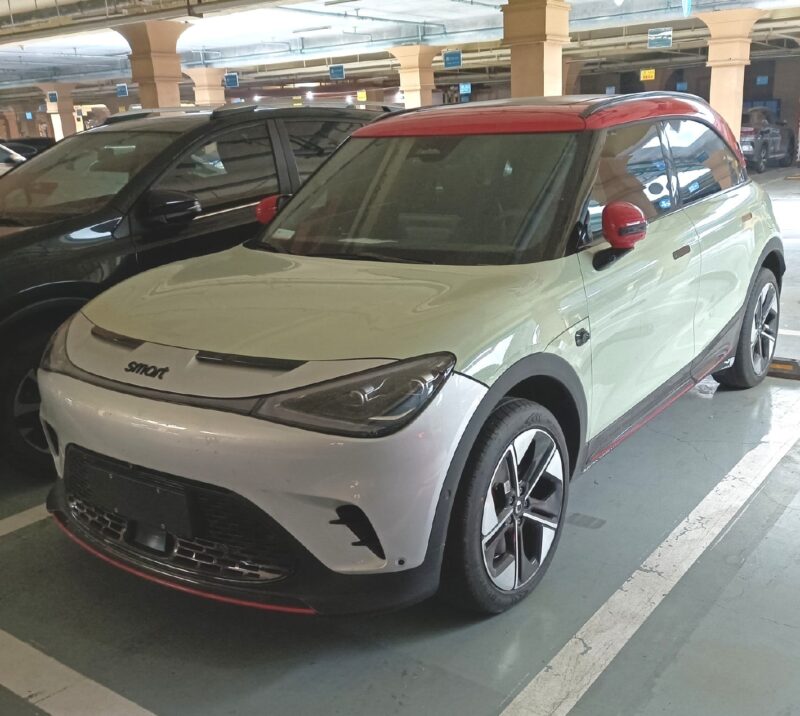 As for the battery, it is ternary (NMC) with a capacity of 66 kWh and 535-560 km CLTC range (420-440 km WLTP). On a standard charger, charging from 10% to 80% battery takes 3.5 hours. On a fast charger, max 150kW DC, this takes only 30 minutes. The #1 also has a Smart Pilot L2 autonomous driving system, powered by the Qualcomm 8155 chip.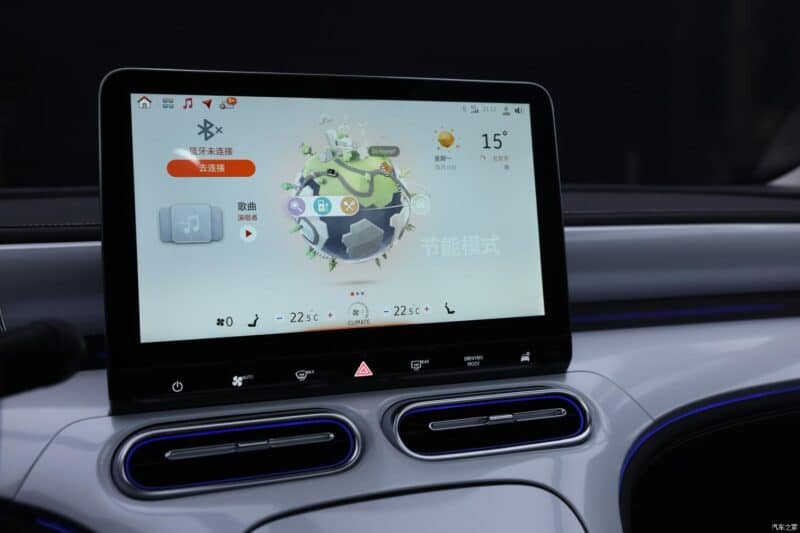 The Smart #1 has a 12.8-inch main screen, a 9.2-inch instrument panel and a HUD head-up display.
On the Chinese market, the Smart #1 also has the Chinese name 精灵 (Jingling). It can be translated as "Elf". So the full name of this exciting EV in China is "Smart Elf #1". In addition, the #1 has "styled by Mercedez-Benz" badge on the b-pillar.
Smart #1 Launch Details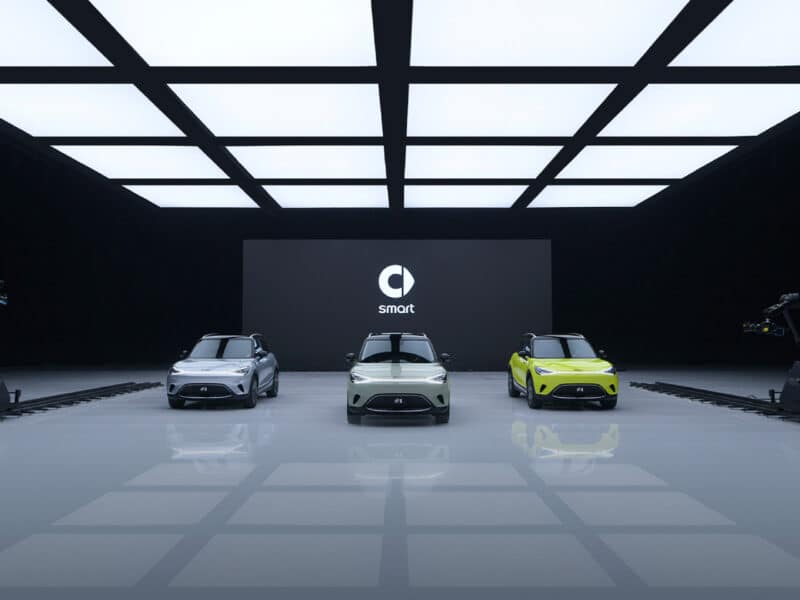 As we've already mentioned, the #1 has two trim levels for the Chinese market. Their names are "Pro +" and "Premium". They both have a 200-kW electric motor and a 66-kW battery on board. The key difference is that the Premium trim level motor is equipped with silicon carbide (SiC) technology. The major benefits of SiC are lighter weight, better efficiency, and smaller size. As a result, the #1 Premium can run up to 560 km CLTC (440 km WLTP), range of the Pro + is 535 km CLTC (420 km WLTP), only 25 km less than the Premium.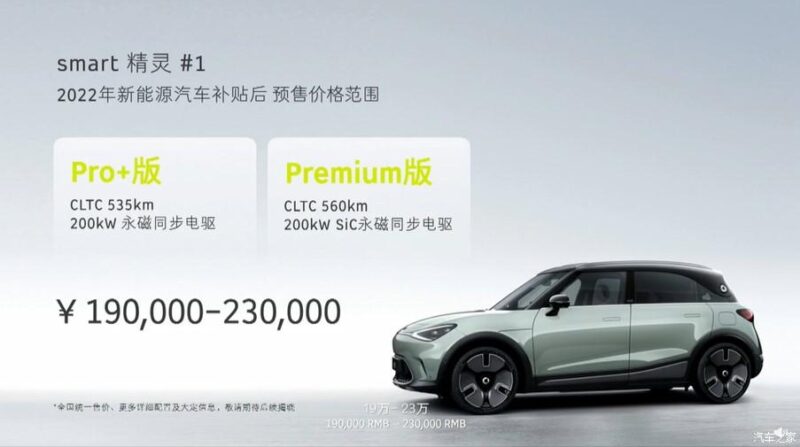 Smart has also launched its app in China. Now people can sign in and make a reservation for only 500 RMB (76 USD). As for the #1's pre-sale prices, the Pro + has the price tag for 190,000 RMB (29,000 USD), while the Premium is available for 230,000 RMB (35,000 USD). The difference between these two versions is huge, but right now we don't know of any notable differences between them, except the SiC technology. Official prices for the #1 will be announced in June. And it will hit the market in Q3 this year. Worth mentioning that the #1 is manufactured in a new factory in Xi'an, China.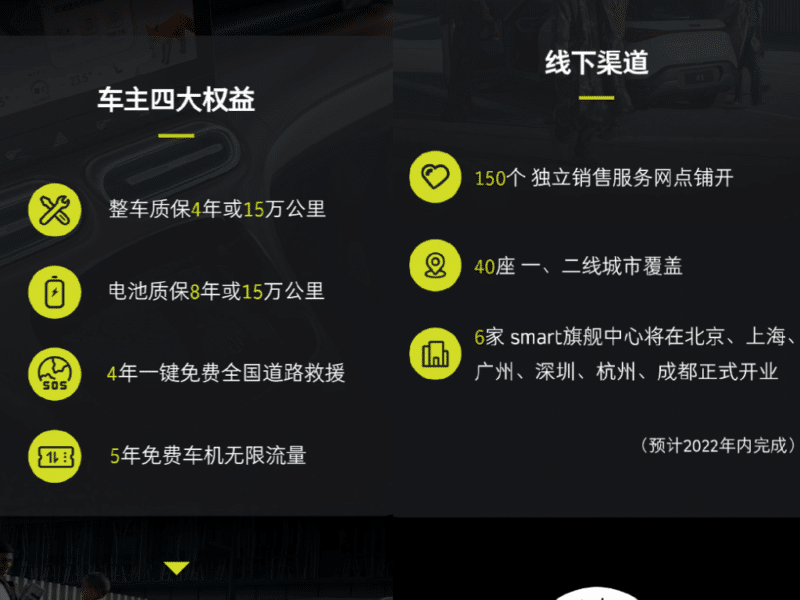 Smart also offers an awesome warranty for the #1 in China: 4 years or 150,000 km for a whole car, and 8 years or 150,000 km for the battery. Another benefit of owning the Smart #1 in China is a 4-year road assistance. Smart dealerships will soon open in six Chinese cities, including Beijing, Shanghai, Guangzhou, Chengdu, Shenzhen, and Hangzhou.
Smart Model Line In China
In China, Smart is planning to launch all sorts of versions and special variants, aimed at specific target audiences. Next up for Smart are a smaller SUV (HC11), a larger one, a sedan, and possibly a compact MPV. Whether all of these other Smarts will be sold outside of China as well is yet unsure.
Source: Smart Weibo, Autohome