The Dongfeng Warrior M20 is a huge all-electric SUV. It is inspired by the Dongfeng Warrior M50, which is based on the AM General Hummer. So let's get acquainted with the Warrior M20. The new EV will belong to the new "M" brand.
What Do We Know About M Brand?
In February 2022, we reported that Dongfeng is going to launch a high-end electric off-road brand called "M". Now it looks like the "M" letter means Mengshi (猛士), which means "warrior" in the Chinese language. This theory has yet another proof that Dongfeng Off-Road launched a Weibo account called "Dongfeng Warrior" (东风猛士) in April. So they are clearly up to something with the "Warrior" branding.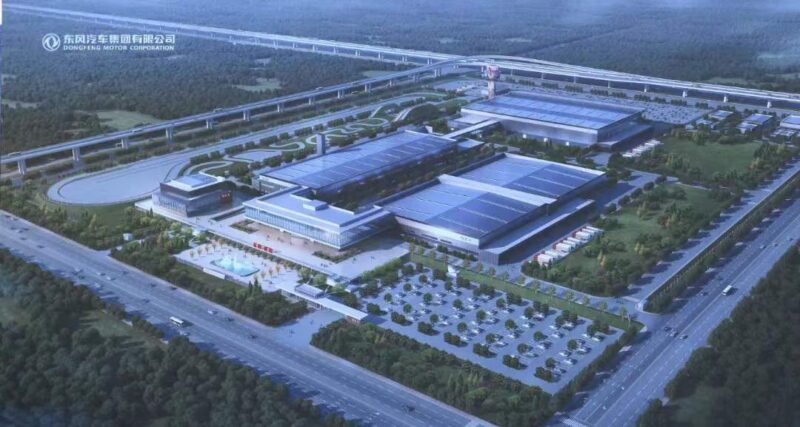 This brand planned to launch three vehicles based on the MORV platform: M18-1, M18-2, and M18-3. As it goes from the Dongfeng internal documents, all of them will have EV and EREV (range-extender) versions. As for the M18-1, it will be a vehicle with 5.2 meters in length, a 140-kWh battery, and an 800-kW (1070 hp) powertrain. Dongfeng expects to sell over 4 thousand cars of the M18 series monthly.
Back To Dongfeng Warrior M20
We have told you about the M18 series, but what about the Dongfeng Warrior M20? The M18-1 is a pickup truck, while the M20 is its SUV version. We believe it is true because these vehicles are positioned as the "electric version of the Dongfeng Warrior M50". And the M50 is also available in the pickup truck and SUV forms. It looks like Dongfeng got a little messy with its internal names. And it is still a chance that the Dongfeng M20 could appear to be the fourth vehicle in this series.
Anyway, let's speak of Dongfeng Warrior M20. Its platform has undergone experience testing, as it comes from one shot. On the other shot, we can see the M20 itself, heavily wrapped in camouflage. But we can highlight that this vehicle is enormous with giant side mirrors and wheels.
In the other shots, we can see that the test car has only the front cabin installed. Moreover, the cabin itself has only two doors with three seats inside.
Another shot shows the wheels of the test car. And we can see once again that it is clearly a truck. So the Warrior M20 could be available not only as an SUV but also as a pickup truck. But when these shots were taken, Dongfeng tested the M20's platform, not the car itself. So a lot of stuff can be changed here.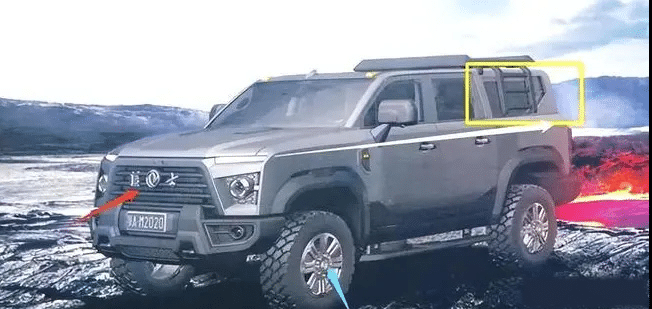 Happily, we have found a leaked promo picture of the Warrior M20. It has a highly militaristic appearance, with rough shapes. On the front end, we can see it has the Dongfeng logo and Warrior (猛士) lettering. It has huge off-road tires and enormous ground clearance. Worth mentioning that its side mirrors, wheels, and front bumper look similar to the spied vehicle.
In addition, we've also managed to find some patent images of the Dongfeng Warrior M20's grill. It differs from the promo picture but still has a trapeze shape, horizontal slats, Dongfeng logo, and Warrior lettering. It also has a place for quirky square-shaped headlights.
Some Weibo sources insist that the Warrior M20's price tag will be in the 300,000-400,000 RMB (45,400-60,530 USD) range. But it sounds more like a fantasy for such a colossal SUV/Truck with plenty of horses. So the M20 could easily be much pricier than this. Anyway, we will keep an eye on this exciting off-roader. So stay tuned!
Source: Sohu, Weibo Dongfeng Warrior, Weibo SUV 之家