The Wuling Hongguang Mini EV has received yet another concept iteration, and this time it's a new retro-style modified version. Even though a third party made it, the pictures were released on Wuling's official public account. It hints that there is a chance for mass production.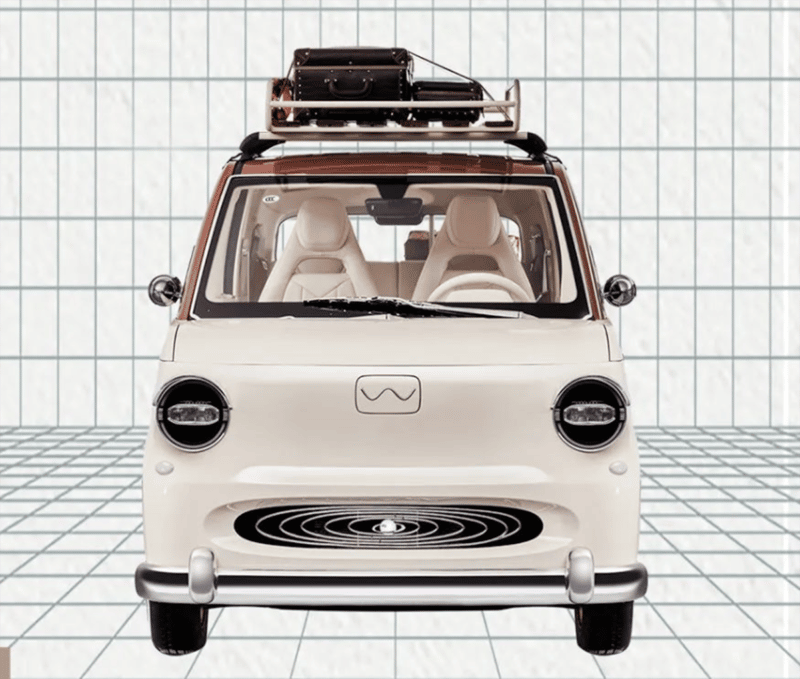 Upfront, it does not resemble a Hongquang Mini EV too much. Round headlights are used which are fitted with LEDs. The front bumper is also unique and features a chrome-plated ring-shaped decoration. A chrome-plated bumper at the bottom finishes off the retro appearance.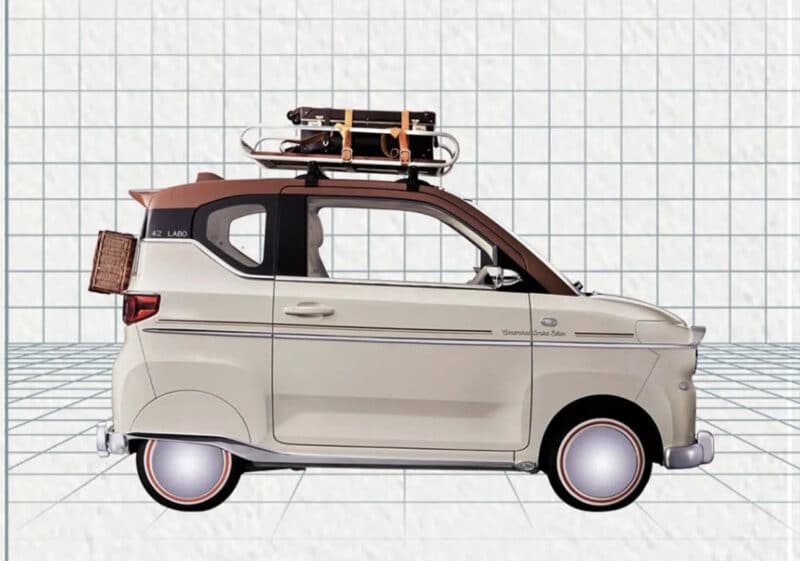 There aren't many distinguishing elements on the side, but the theme does not seem to be lost. Chrome trim is found below the door handles. The rear wheels are given a semi-clad structure, which is undoubtedly retro.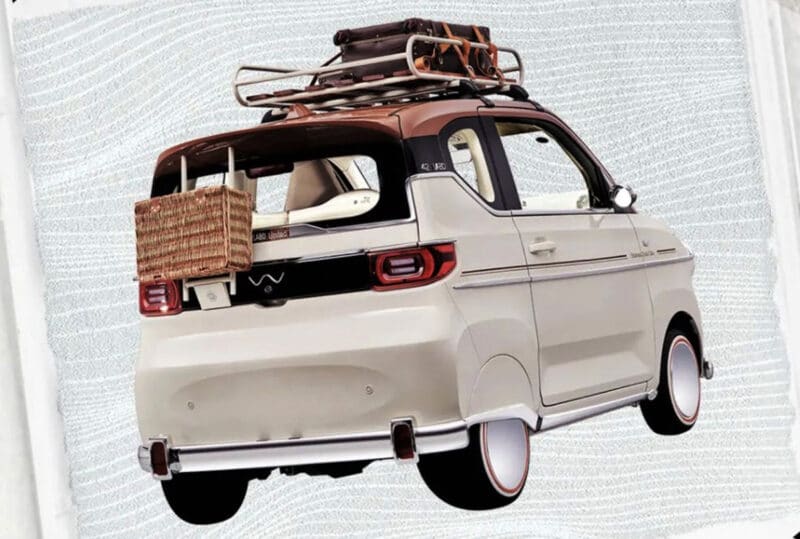 The bumper has been shifted to the bottom and covered in chrome at the back. The vegetable basket hanging outside the rear window is a very prominent design feature. Taillights haven't been given the retro makeover.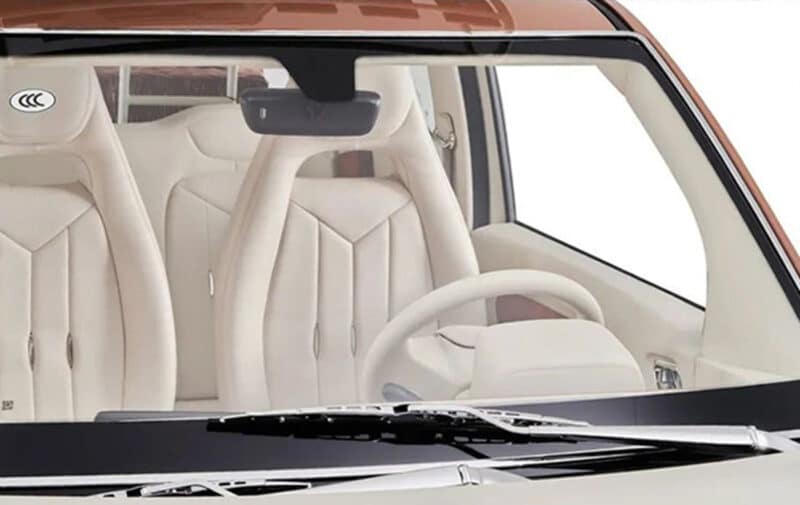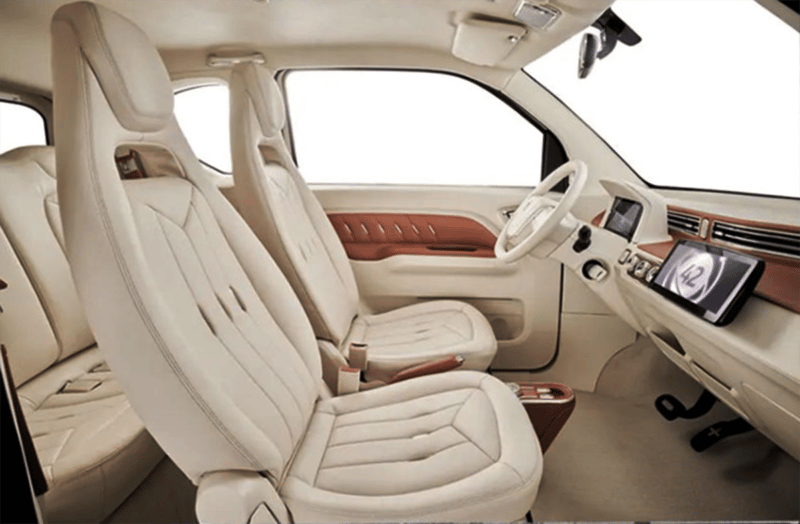 The basic shape and design of the Hongguang MINI interior are retained, but the appearance is fresher. The colors and materials chosen are high quality. The center console also has a display screen in it.
Different iterations of the Wuling Mini EV seen in the past have all been unique, each in their sense.
In late 2021, The Wuling Hongguang Mini EV was given a convertible roof and a sportier design. Cabrios aren't popular in China because of high price tags and air pollution. All these problems were non-existent with the Wuling Mini EV Cabrio.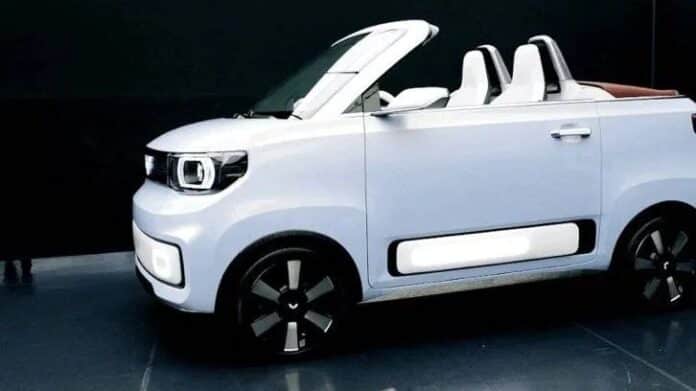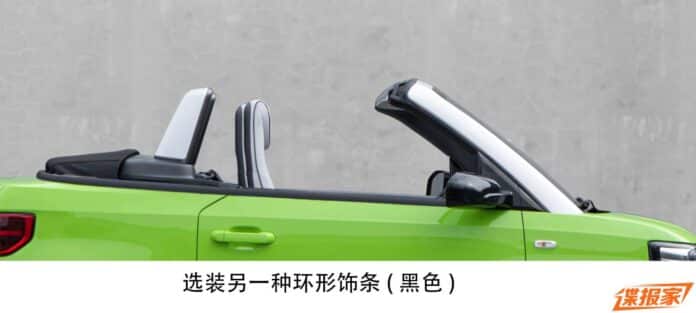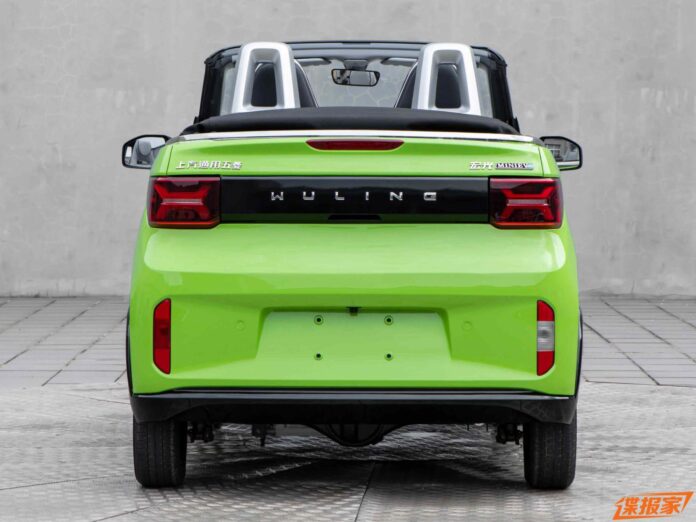 Then in March 2022, the Wuling Hongguang Mini EV Game Boy edition was seen at shops in the Chinese cities of Wuling and Baojun. It was meant to attract people who want a seriously dressed-up vehicle with a body kit, front lip, side skirts, wheel arch extenders, and a rear bumper extension.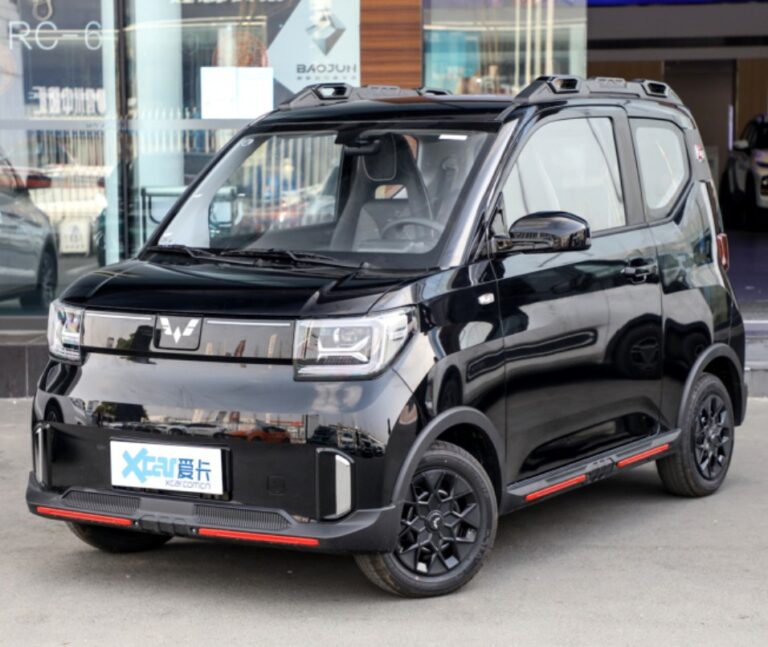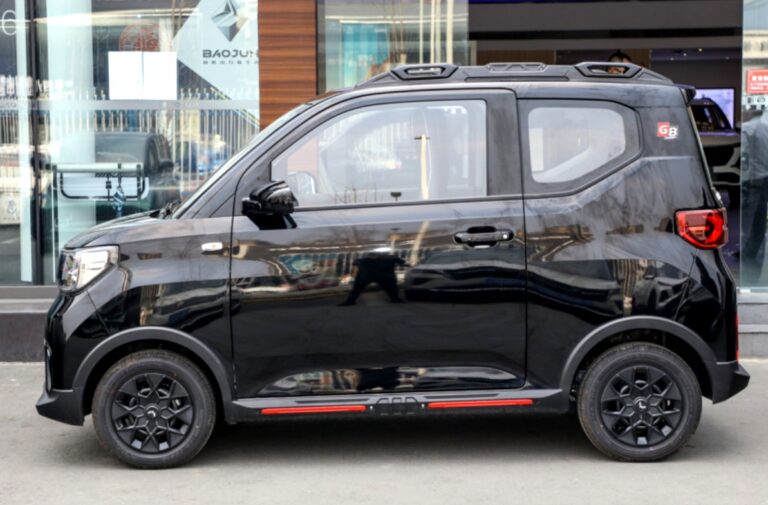 April saw the Wuling Air ev, with 'even' in small font. It will expectedly be launched in Q3 2022. There are two versions: one with four seats and a long wheelbase and one with two seats and a short wheelbase. Overall, it was the most futuristic-looking out of the lot.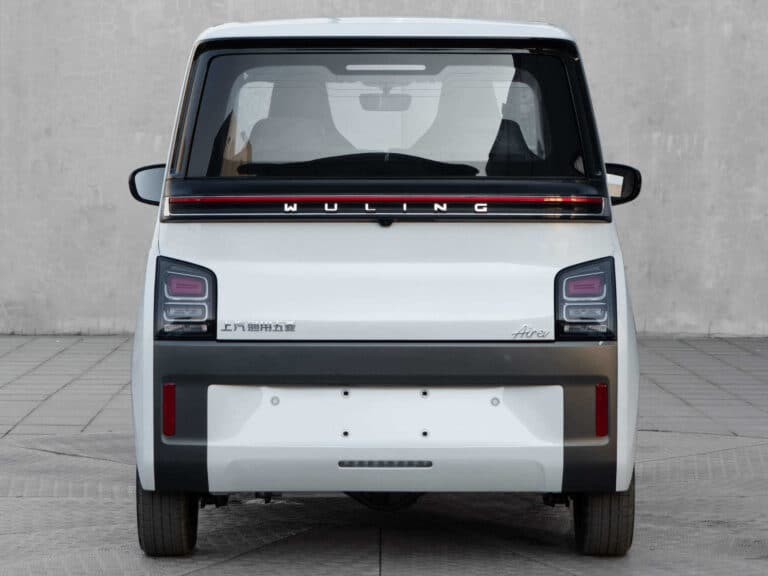 The Wuling Retro Car is a vibrant new iteration and comes with many 'cool factors.' If Wuling will push it into mass production, it will aim at a niche that wanted something other than what the previous three versions offered.