What happens when the biggest and third-biggest EV companies team up? We are about to find out as Tesla and BYD partners. According to a BYD executive, his company will soon be providing the new Blade battery packs to Tesla.
The VP of the BYD group, Lian Yubo, who doubles as the president of the company's engineering research institute, made the statement during an interview with CGTN's Ying Yingchun. He also namedropped Elon Musk as being a good friend and said that his company has a lot to learn from Tesla.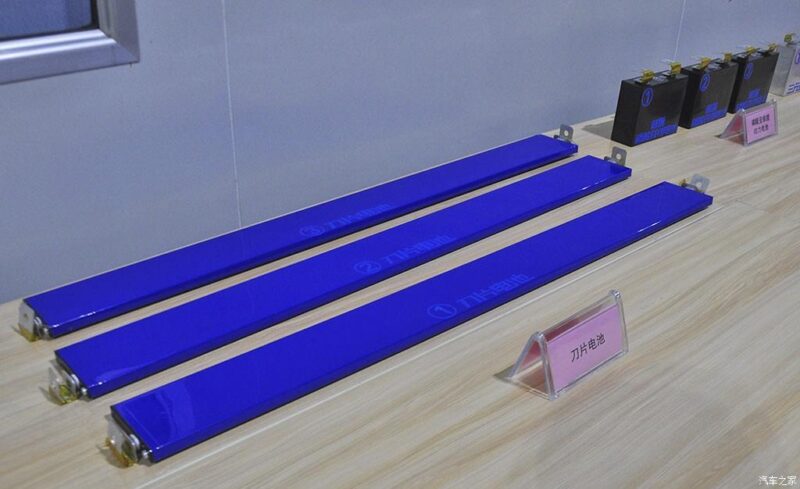 As reported by Reuter, shares of battery giant, Contemporary Amperex Technology Co Ltd (CATL) slumped at the news of BYD supplying batteries to Tesla. CATL lost 6.79 percent, causing a widespread slump in the Chinese stock market.
Meanwhile, BYD has not officially confirmed the news. However, this news is not surprising as BYD executives had previously said they were in discussion with many car brands that want to use the new Blade battery. It is supplying the same battery to NIO and Xiaomi.
There have been rumors of Tesla, in particular, being interested in BYD's new Blade battery. The stories kicked up a notch as Tesla reportedly would start buying batteries from BYD in the second quarter of 2022. There have also been claims that Tesla is already testing the Blade battery in its cars.
Tesla also develops and partners with companies like Panasonic to manufacture its own battery. It recently started testing its new 4680 battery mass-produced by Panasonic as a trial. However, it is willing to accept batteries from other companies to meet the demand for its cars.
BYD officially released the Blade battery, which uses lithium iron phosphate (LFP), in March 2020. Thanks to a novel method of arranging the component, the Blade battery promises greater energy density as it can cram more cells in the same space compared to the traditional battery arrangement. It promises up to a 50 percent increase in driving range.
The new Blade also prioritizes safety as it produces less heat. Apart from doing exceptionally well under puncture tests, the battery is expected to suffer less degradation.
BYD primarily makes electric cars and used the Blade battery for the first time in the Han EV. It plans to buy up lithium mines in Africa to ensure it meets its battery needs for the next decade.
The company is currently the third-largest auto company globally, with a market cap of US$131.26 billion as of the time of writing this report. It comes behind Tesla (US$742.46 billion) and Toyota (US$228.44 billion). It is ahead of household names like Volkswagen, Ford, GM, BMW, Stellantis, etc.
BYD has shipped more than 500,000 cars in the first five months of 2022.