The latest market value rankings for global automakers are out, and while much of it remains unchanged, perhaps the biggest news is that BYD has leapfrogged Volkswagen to become the third-largest car company by market value.
Unsurprisingly, American EV automaker, Tesla remains the most valuable car company worldwide with a $740.58 billion market cap. This is way ahead of second-placed Toyota, which is valued at $227.52 billion, representing just over 30% of Tesla's overall value.
Chinese automaker, BYD sits in the third spot with a total market value of $127.23 billion, surpassing Volkswagen in the process. Volkswagen Group and Mercedes-Benz take up fourth and fifth positions respectively, while BMW Group, General Motors, Ford, Stellaantis, and Honda fill up the remaining positions for the top ten.
BYD, an energy company with lots of similarities to Tesla has shown strong signs of growth before overtaking Volkswagen. In an unprecedented move, BYD announced on April 3, that it has halted the production of gas-powered vehicles, thereby becoming the first conventional carmaker to stop producing gas-powered models.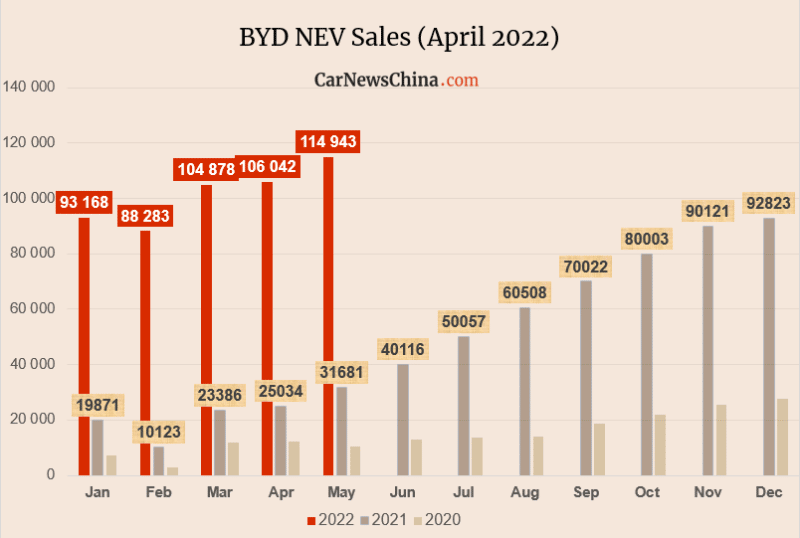 According to sales figures from the automaker, BYD had recorded 504,000 sales of its new energy passenger models between January and May, with 114,000 of those sales coming in May alone. These figures pale in comparison to Volkswagen Group's total sales in the same period. However, if you consider only plug-in vehicles (NEVs), BYD has had more success than Volkswagen's ID. Series.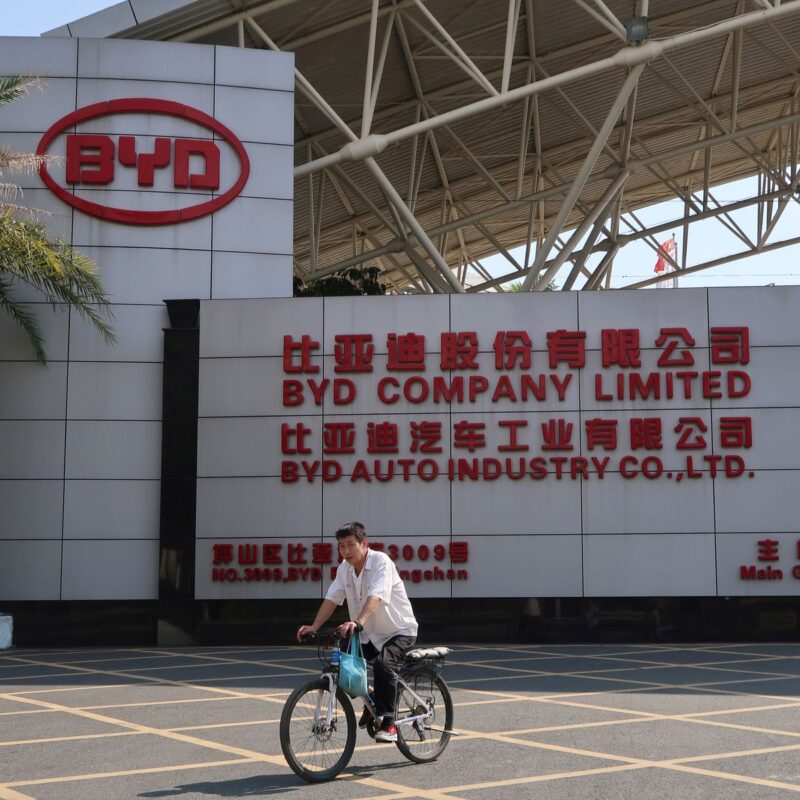 While the production of automobiles has certainly played a huge part in the rise of BYD's market value and share price, it has not been the only factor. BYD Company also has other ventures such as its mobile phone components and assembly, and photovoltaic and rechargeable units.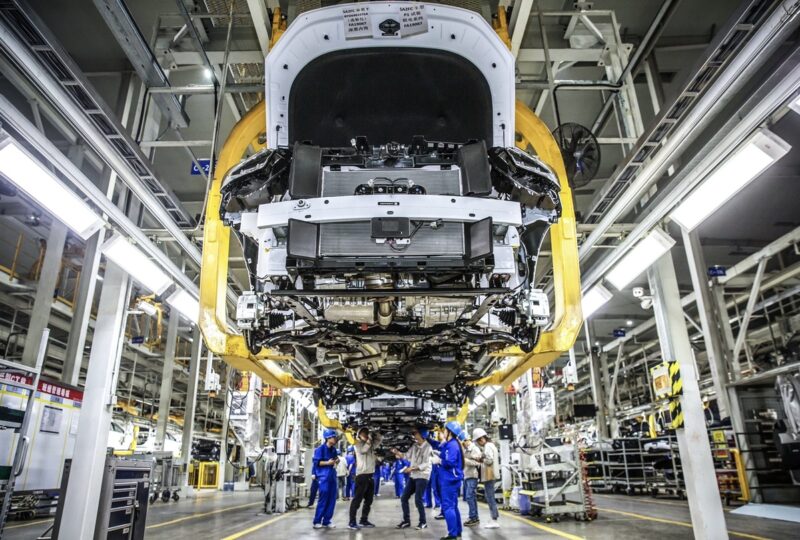 Currently, BYD is the only Chinese automaker with a spot in the top ten largest automakers in the world by market value. The other new automakers listed in the US include Li Auto, Nio, and Xpeng but they have not had much success as the U.S. Securities and Exchange Commission (SEC) has already added them to a "pre-delisting" list along with over 80 other Chinese companies. This led the automakers to take counter-measures such as Nio getting listed in Singapore.
BYD's feat is all the more impressive considering the fact that it becomes the third most valuable company globally with no ICE cars on its lineup
Source: Sina, Companiesmarketcap.com