The XPeng G9's battery and range details leaked online, thanks to Chinese MIIT (Ministry of Industry and Information Technology). The G9 can run up to 702 km on a single charge. XPeng already calls it 'the best EV SUV under 500,000 RMB (74,680 USD)'. It will be launched in August this year. Let's get acquainted with the G9's battery and range situation.
What Is XPeng G9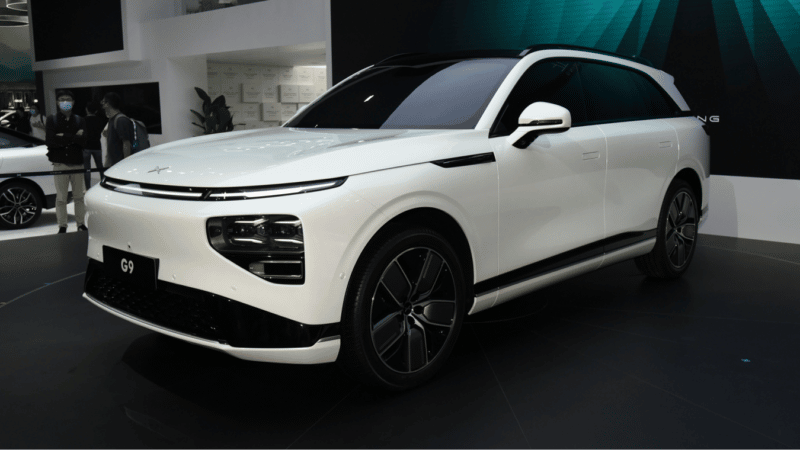 The XPeng G9 is an all-electric D-SUV. XPeng showed it for the first time at the Guangzhou Auto Show in November 2021. In June, the G9 appeared in Chinese MIIT announcements. As a result, some of its specs were exposed. So let's start with dimensions; they are 4891/1937/1680mm (1670 without the air suspension) with a wheelbase of 2998 mm. So the XPeng will be a close competitor to NIO ES6, NIO ES7, Li Auto One, etc.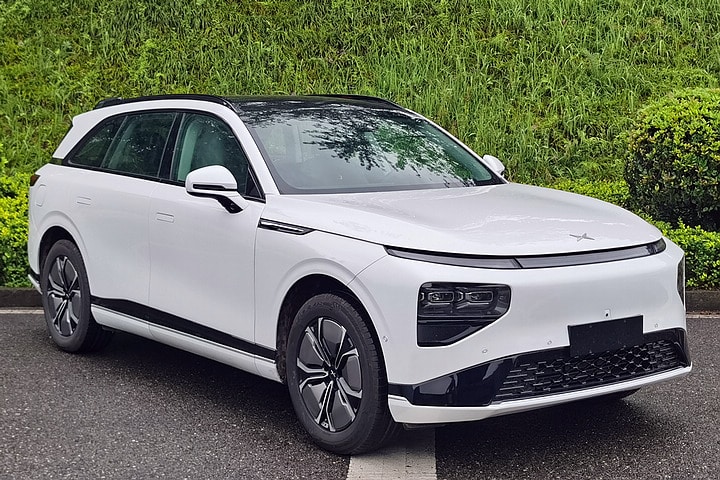 There will be two versions of the XPeng G9. The first one is equipped with a single electric motor on the rear axle for 230 kW (313 hp). And there is also a Performance version of the XPeng G9. It has AWD with two electric motors and a combined power of 405 kW (551 hp). The top speed of both versions is limited to 200 km/h.
XPeng G9 Battery and Range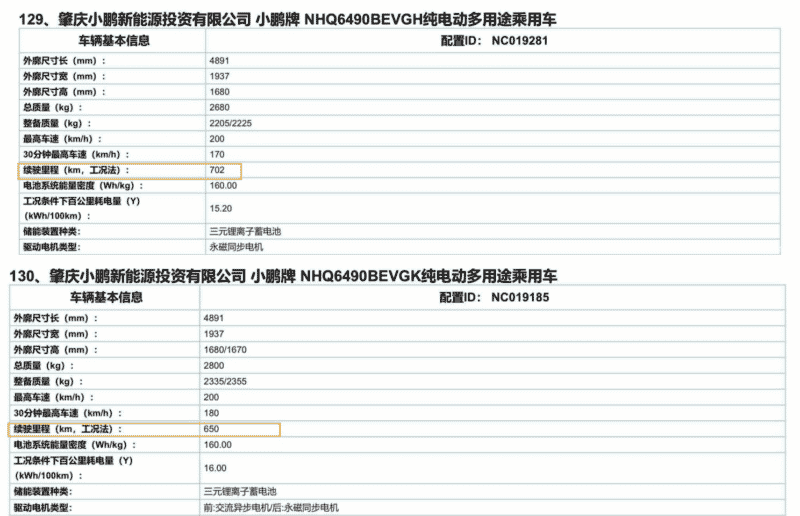 As it goes from MIIT's Catalogue of NEV Models Exempted from Vehicle Purchase Tax, the XPeng G9 will get one battery. It is ternary (NMC), made by Guangzhou Chengxing Zhidong Motors Technology, a company under XPeng Motors. Its capacity reaches an impressive 96 kWh. Worth mentioning that the XPeng G9 got an impressive tech on board. It has the XPower 3.0 battery technology package, according to previous information. It features an 800V high voltage Silicon Carbide (SiC) system and a high-voltage overcharge capability of more than 480kW. This technology will allow the G9 to charge up to 200 km in 5 minutes.
As for the range of the XPeng G9, its RWD version will be able to run up to 702 km. As for the Performance version, it has a lower range of 650 km. Worth mentioning that XPeng hasn't detailed range test cycle. So we don't know yet whether it is NEDC, CLTC, WLTC, etc.
XPeng G9 Launch Date And Price Tag
XPeng said that the G9's pre-sales would start in August 2022. In September, it will hit the market. As for the deliveries, they will start soon after the official sales start. The price tag of the G9 is unknown yet. All we know is that XPeng calls it 'the best EV SUV under 500,000 RM (74,680 USD)'. By the way, this statement is really questionable. In China, for 500,000 RMB, you can buy GAC Aion LX, Cadillac Lyriq, NIO ES7, etc. So there is tough competition here. Anyway, we will keep an eye on the XPeng G9, so stay tuned!
Source: MIIT, XPeng Weibo