Patent images of the new Denza's SUV leaked online. But it isn't a really new car. In fact, it looks like a facelift of the Denza X, which, in its turn, is based on the BYD Tang. Back in 2020, Mercedes-Benz designed the exterior of the Denza X. And now Denza has changed its look. Let's get to know it better.
Briefly About Denza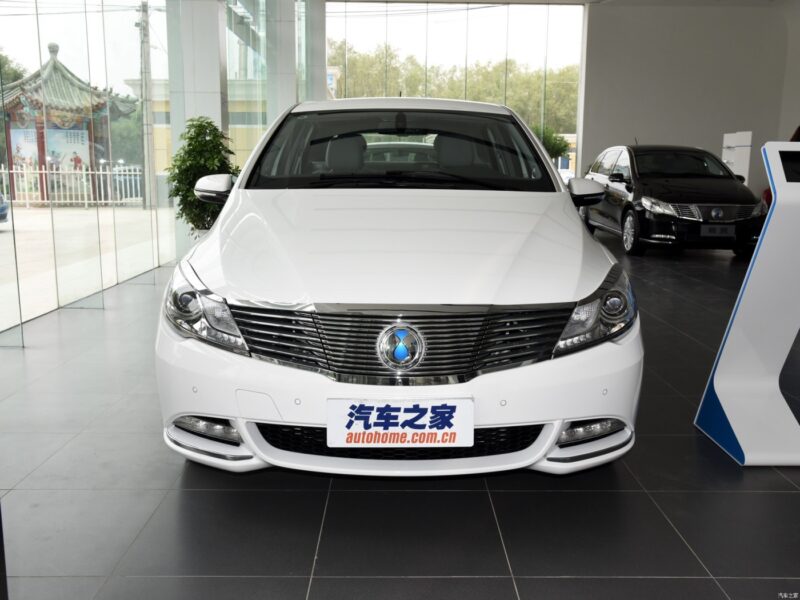 Denza was founded in 2010 as a joint venture called Shenzhen BYD Daimler New Technology. It received the name Denza only in 2012. Two years later, in 2014, Denza launched its first vehicle called Denza as well. Its sales were low, because the 'Denza Denza' was sold only in selected cities. In 2018, Denza updated its first car and called it Denza '500'. Later, in 2020, Denza launched the X SUV, styled by Mercedes-Benz. The Denza X is based on the BYD Tang. In general, it wasn't the successful JV, so Mercedes-Benz diluted their share in Denza from 50% to 10%. At the moment, BYD holds 90% of the shares.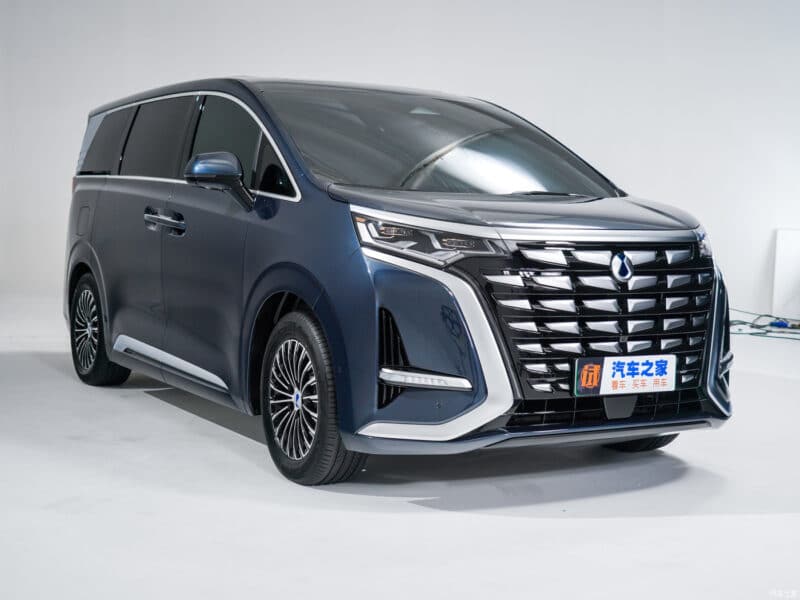 This year, Denza stepped into its new age with the Denza D9 MPV. It comes in EV and PHEV forms, has a fancy design and size (5250/1960/1920 mm). It became a massive success for Denza with 3,000 vehicles sold in 30 minutes after the launch. Moreover, Denza announced its model line that will include D*, E*, N*, Z*, A*. And now the 'new' Denza SUV has leaked online.
Denza SUV Patent Images
As mentioned, the 'new' SUV from Denza appeared to be the slightly redesigned Denza X. Since Mercedes-Benz diluted from the JV, it seems like they want to get rid of that Benz styling. On the other hand, the updated SUV got some exterior styling elements that correlate with the new Denza design language. We should mention that right now, the Denza doesn't sell the X at all (last 175 cars in January 2022).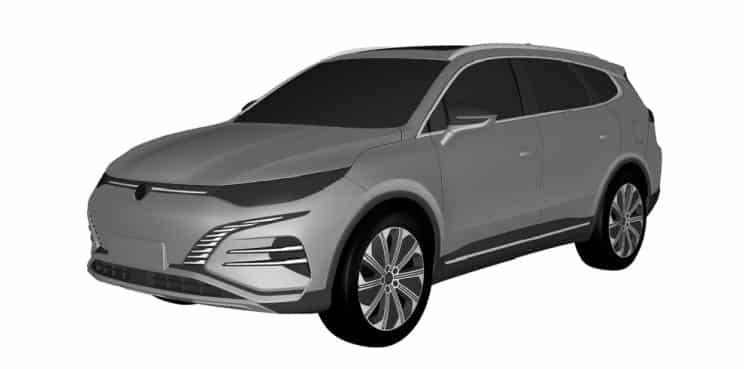 Let's start with the front of the redesigned Denza X. It still got those continuous headlights, joined by the LED strip. But it has a different grille and a front bumper. The PHEV version got a frameless grille that is hip nowadays. As for the EV version, it hasn't got a grille at all. The front bumper of both versions became more aggressive and sporty, with large vents decorated with chrome. Worth highlighting that the updated SUV now has some chromed trim on the bumper that refers to Denza's new design language. As for the back, it has a new rear bumper.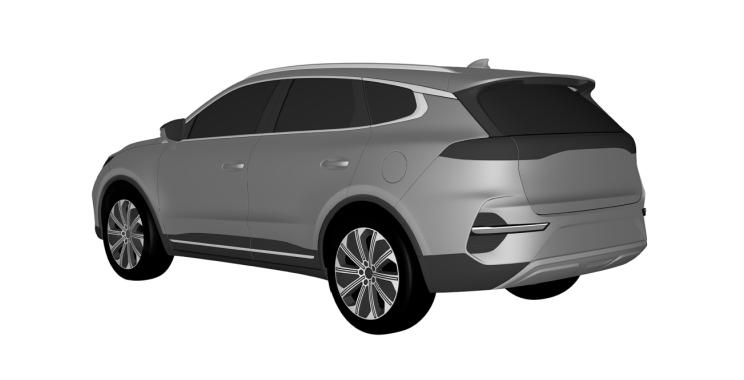 With this design update, Denza distanced itself from Mercedes-Benz. We don't know how this SUV will be equipped. But we may guess that its size will be maintained at 4890/1950/1725 mm with a wheelbase of 2820 mm. Its PHEV version can adopt DM-i or DM-p from the BYD Tang. As for the EV version, it may also get the same layout as the Tang (517 hp).
When Updated X Will Hit The Market?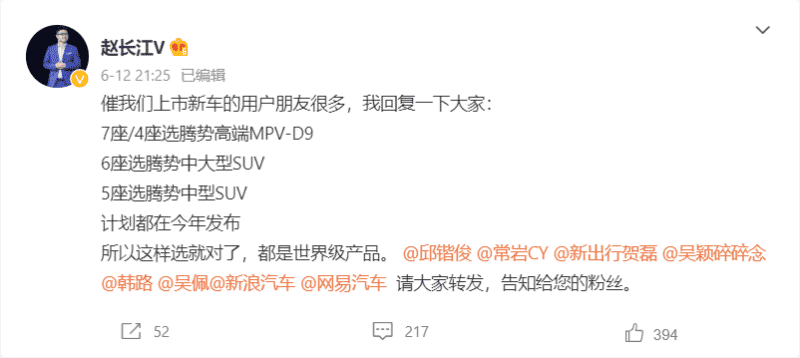 It isn't clear when exactly the updated Denza X will hit the market. Moreover, it isn't sure if it will maintain or change its name. Since Denza detailed its model line naming, the X could be easily renamed. All we have for now is Denza's general manager's Weibo post. He said that this year Denza presents three cars, including the D9 MPV, a 6-seat D-SUV and a 5-seat D-SUV. Worth mentioning that the current Denza X has only a 7-seat version. So this post hints at some upcoming changes inside the X.
So Denza can unveil the updated X in 2022. It will distance itself from Mercedes-Benz with another styling. We will monitor further information on this vehicle, so stay tuned!
Source: Autohome, Denza Weibo, 赵长江V Weibo