In line with its globalization pursuit, Chinese automaker, BYD has launched the Atto 3 (Yuan plus in China) in Colombia. The EV SUV will be referred to as Yuan Plus EV locally. Colombia is the latest country to receive the Atto 3 after it made stops in India, Nepal, and Mongolia recently. In Latin America, the model has already been launched in Uruguay, Costa Rica, and the Dominican Republic before reaching Colombia.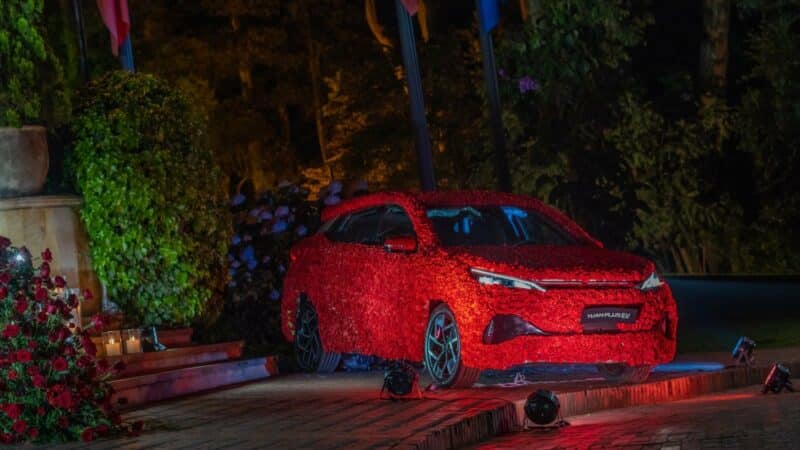 The launch was jointly held at an event to celebrate the 10th anniversary of a Colombian magazine – Hola Colombia, which was attended by top celebrities and fashion icons in the country. At the launch, the BYD Yuan Plus EV made a grand entrance clothed in roses carefully selected by top fashion designers.
Design-wise, the BYD Yuan Plus uses BYD's Dragon-face 3.0 design language, giving the crossover a clean, flowing design unique in the world of compact crossovers. BYD engineers did a great job giving the car a dynamic look; no fake intakes or awkward blank spaces as seen in many other EVs.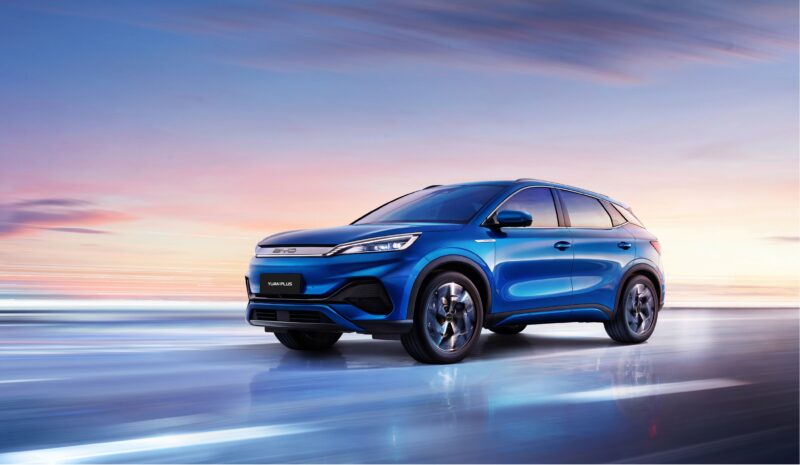 Built on BYD's e-Platform 3.0, the BYD Yuan Plus is powered by a 150 kW motor producing a whopping 310Nm of torque that pushes the car to 100km/h (60mph) in 7.2 seconds. Two battery packs, of 50.1kWh and 60.5kWh capacity, allow up to 430 and 510km range.
Recently, the BYD Atto 3 passed the Euro NCAP crash test and got five stars. In Europe, the price of this crossover is 38,000 euros (37,370 USD). It will soon be delivered to other European markets including markets of Norway, Denmark, Sweden, the Netherlands, Belgium, Germany, France, and the UK.
Since 2020, BYD has partnered with local auto dealer, Motorysa to sell BYD's electric vehicles, includingthe Han EV, Tang EV, and Song Plus across the country. So far, the automaker has delivered about 3,000 cars to the South American country.
BYD has sped up its global expansion with its entry into Thailand, Australia, Isreal, and Singapore. The automaker has also established its presence in Sweden and Germany in addition to its entry into the Japanese market. In Japan, BYD introduced the BYD Seal, Yuan Plus, and BYD Dolphin.
Sources: BYD Twitter, new.qq