"One of the pitfalls of many Chinese brands entering Europe is to have too high expectations too soon. I want to avoid going into this overpromising and underdelivering we also sometimes did at Tesla. We want to be that brand that shows up and says – Hey, here is the car."
Kjell-Arne Wold is an experienced Norwegian automotive director, who spent seven years at Tesla, and four years at Audi, and was recently appointed as Human Horizons (HH) European Head of New Business. HH has only one car on the market: HiPhi X launched in May 2021 in China and the top trim price was 125 000 USD. In China, HiPhi X is a market leader in a high-end premium segment of over 500,000 yuan (69,100 USD), outselling all competitors, including Porsche Taycan, BMW iX, or Audi e-tron.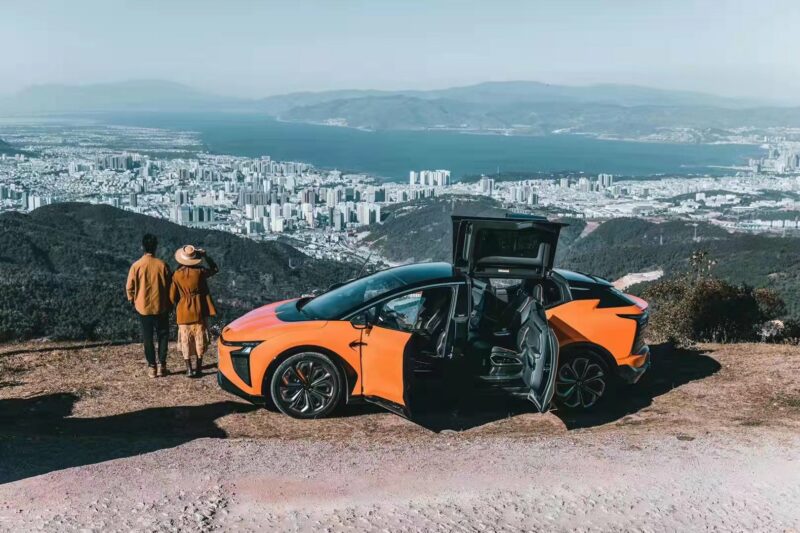 Human Horizons is now eyeing Europe as its first expansion target outside China, and Kjell will be in charge of that mission. In the interview, I focused not on bringing shocking information as some interviews do – I like to give the reader a complete portrait of a person, understanding their way of thinking, what they believe in, and what plan they strive to fulfill.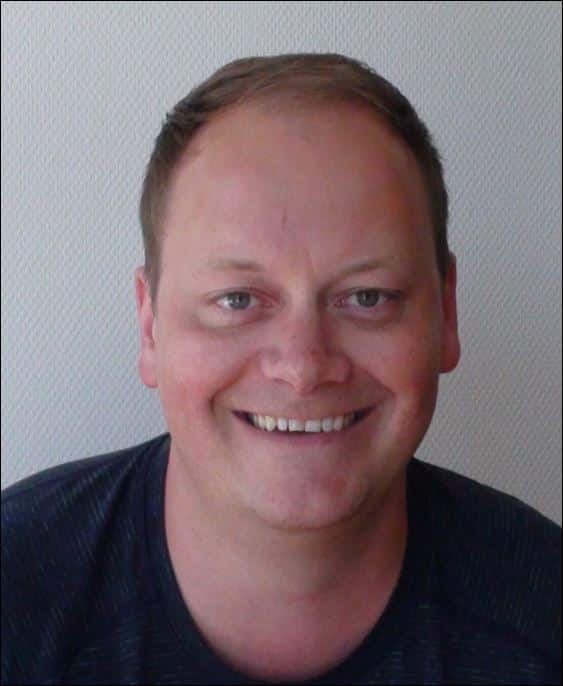 Kjell is a car and technology enthusiast. The fact that his primary passion is EVs now is because it's cars. If in 20 years, cars are run on nitrogen or will fly, he will be the first one who will get excited about it. It almost seems like all his previous experiences lead to this moment – after some time in an EV startup and luxury legacy automaker, he is about to introduce a luxurious EV startup competing with legacies in Europe. And we are very excited to watch this journey.
In the interview you will find out:
What common mistakes Chinese automakers make when entering Europe
What lessons Kjell learned at Tesla that help him at HiPhi
When will deliveries of HiPhi X and Z start in Germany
You took office as HiPhi Europe Director on October 1. What was the first step you took?
The first step I did, even before I decided to join Human Horizons, was to have a look at the products. I have a strong passion for cars and have been lucky enough to experience both sides of the scope. The startup and premium 100 years of experience in a manufacturing company.
How does it happen you become the European Director of the most spectacular EV automaker of today? Can you share the process? 
I was actually a little surprised myself. I wasn't looking to leave Audi, but I joined one of the projects in Audi China. At one of the meetings, they presented the competitors' situation in China. We were used to seeing new Chinese startups – there seem to be a few coming every month. 
It wasn't surprising to see another one coming, but my colleagues in China spent lots of time talking about this company, Human Horizons, and the brand HiPhi. We had no idea what that was at that time – it was when HiPhi X launched its first deliveries. We were shocked by its sales numbers – why it goes so up, and nobody is buying the e-Tron, electric Mercedes, or BMW? Where did this car come from? So it stuck in my mind.
Then somebody reached out to me from Human Horizons if I wanted to chat, and I said yes because of that fresh experience in my mind from a presentation in China. At first, I just wanted to talk and get some inside info for my Audi work. It never hurts to talk to competitors.
At the meeting, I thought that if these folks are as serious as they seem, they might become the true luxurious alternative for people like me who appreciate that sort of premium you receive mainly from German manufacturers. And they offered me a job.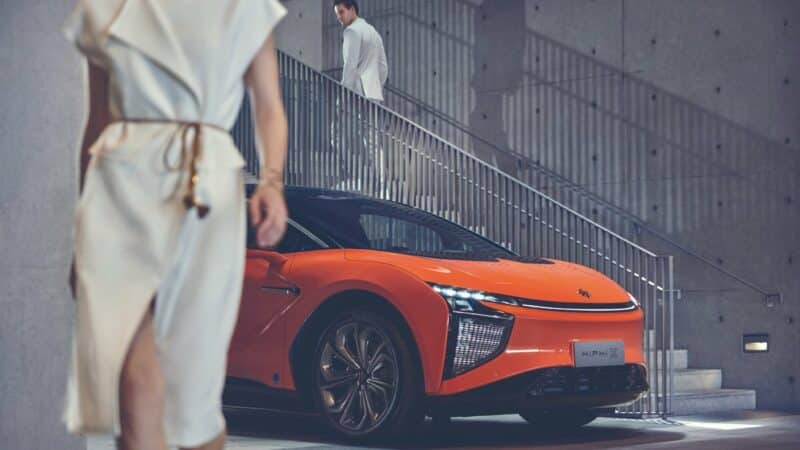 Was there any hesitation at that moment?
I'm very product-focused, so I want to see the product. I was ready to travel to Shanghai, but they told me they have X in Frankfurt! Since it is less than 4 hours from Munich, I took my wife and two daughters on a family trip there. The moment I sat in the car, it blew me away. My Audi company car, which was a very high-performance and high luxury, felt boring afterward. Even my kids said it's nothing like Audi; they wanted that car.
Have you already seen HiPhi Z?
Not yet, but I'm very excited about that car.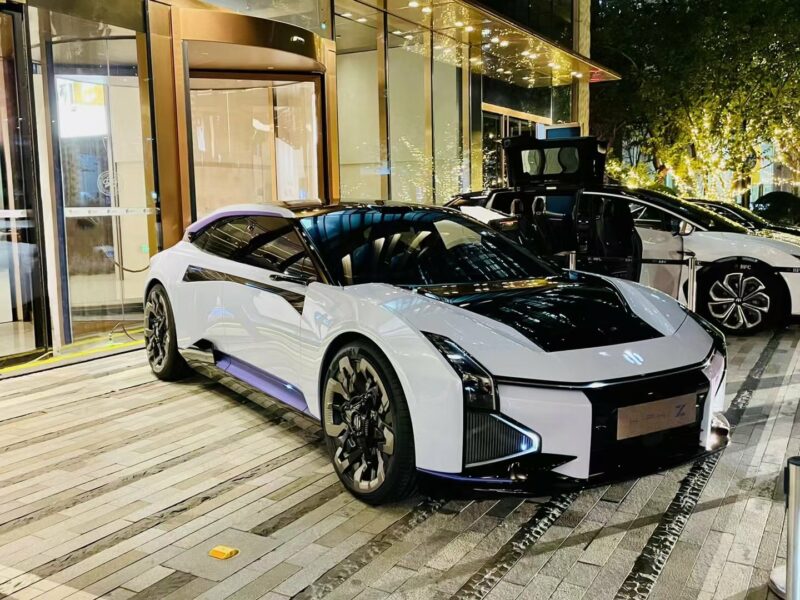 You spent seven years in Tesla – what lessons did time in Tesla teach you that you can use at Human Horizons?
First of all – anything is possible. There is always a way to do something better. And you should always approach something in that way. Always look at things with the desire to improve, and not necessarily to change but to make it better.
And at Audi?
Don't underestimate the power of partners. You don't have to do everything yourself. There are great benefits to achieve if you are not obsessed with doing everything yourself.
You are a former petrolhead for whom V10 is state of the art, turned into a huge EV enthusiast. I loved when you said at one conference "ICE cars are fun to drive; as well as dinosaurs might be fun to ride." Do you remember the moment you started to believe the future is electric?
I try to convince myself that I no longer will be a petrol had, but I'm of that generation – for me, the sound of V8 or V10 makes the hair on my arms stand. I think that's natural because I grew up listening to racing cars, which is part of my upbringing. I think I will always be excited about high-performance ICE cars.
And honestly, I was pretty negative when I saw the first EVs. They were ugly and slow, and I did not see any positivity. But then I saw the Tesla Roadster and I thought – if this is the future of cars, then I'm ok with cars being electric.
Once you said people do not want to own a car because of urbanization and on-demand car ownership rise – do you plan the subscription-based program like Nio did in Germany?
Yes, we are looking into these options. But it depends on the location, customer, and vehicle type. For example, subscription models work where it is difficult to find a parking spot. It also works well for young people. And the price needs to be low, which means cheap vehicles such as BMW i3, VW ID.3, Nissan Leaf – small cars easy to park in the city.
But once you start going up to the premium level, you see very few subscription models. There are not many subscription models for Bentley, right? Or BMW 7 series or Audi S6. So we need a lot of background info before we make a decision on it, and we also need to decide whether we do it for X or Z or if we need another type of product to do a full subscription model.
That brings me to something I'm very curious about. Do you plan to launch a more affordable brand or model?
There are discussions and plans to increase the product portfolio. It probably won't be a new brand, but we will bring new models that will be less expensive. Still a technical luxury but less expensive.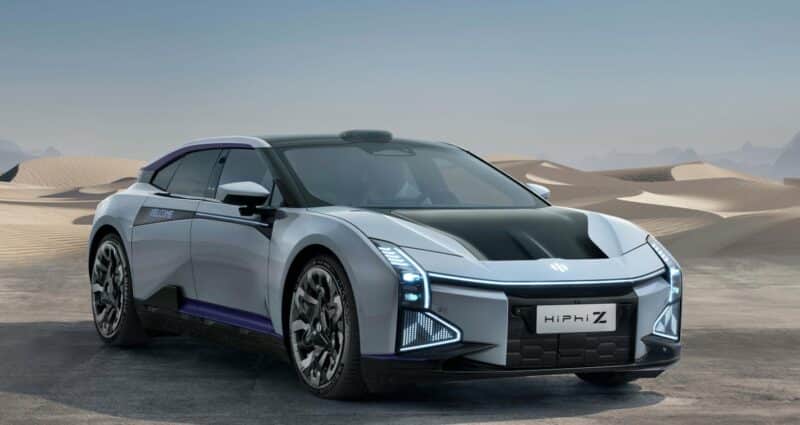 When launched, HiPhi X was, without a doubt, the most spectacular EV. And the second HiPhi Z looks like a spaceship. Will HiPhi continue as an eccentric company? Do you think it is real to keep the same levels of differentiation, or will HiPhi become more – let's say – standardized in the future?
Look, I like that we have a product that has something nobody has. You have adventure brands like Rivian and premium brands like Audi and BMW. But you can't have the best of all worlds. If you were looking for a car with the best autonomous driving system, you know you won't find it in Audi. If you bought Tesla, you wouldn't have the same built quality and customer service as established brands.
But with HiPhi, you get the best of both worlds. You get the customer service; you get the technology; you get the software and luxury at the same time. What I want to do with HiPhi in Europe is to establish this brand as a serious alternative to people who are today driving Mercedes, premium BMW, and Bently. I want people to understand that this small Chinese manufacturer is an alternative to luxury vehicles. It has amazing technology and things that you might wish your Mercedes have.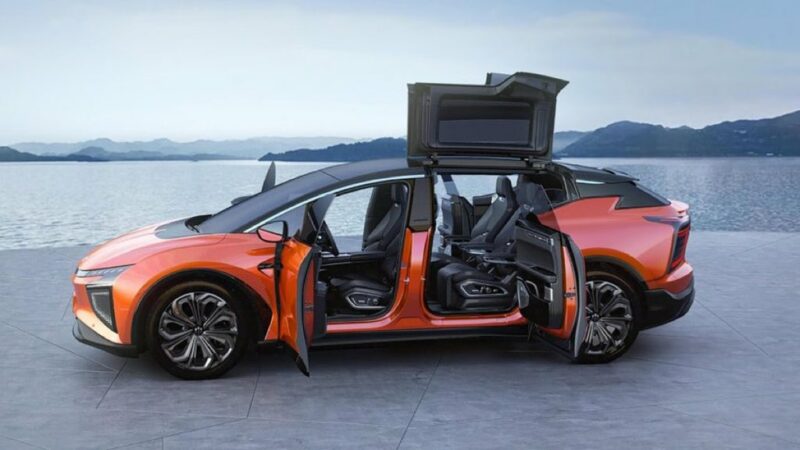 So who is the target audience? Sure, it is a premium and luxurious segment, and its competitors are BBA. But let's be honest – HiPhi X is way more eccentric than the Audi e-tron, Mercedes EQC, or Porsche Taycan, with which HiPhi likes to compare – and outsell in – China. Those cars are way too boring compared to X.
The target audience is people like me. Car guys who love driving, who love luxury. I want something unique and new, and I don't want something boring. I want a champagne cooler in your car that pops up with one click button…
…I can imagine people turning around when you drive.
Yes, I also like it. I mean, the Audi e-tron and Merces EQS are fantastic cars, but a bit boring.
Do you have a plan to build your infrastructure in Europe?
If you mean charging stations – there are some talks, but I don't know yet. We will probably build a few luxurious charging hubs for testing purposes and then see. We also plan to do the showrooms – we call them HiPhi Hubs.
How about autonomous driving? Can you imagine HiPhi without a steering wheel in the future? Human Horizons launched the Smart Road project in 2019 in China. Do you plan a similar project in Europe?
HiPhi X has an L3 level of autonomous driving. Removing the steering wheel – we are quite a few years from that. It is possible from a technological point of view, but in terms of European regulation and laws, we would probably see physical wheels in cars for the next 5-10 years, minimum.
What's the difference between Chinese vs. Norwegian or German customers?
Well, language (smile). I think there are a lot of similarities in culture, especially in the upper luxury class. If you look at watches and clothing – it attracts the same kind of people anywhere. Of course, software and UI need to be adapted.
Talking about Chinese colleagues – after BYD, Nio, Xpeng, Hongqi, Aiways, and Voyah, the Human Horizon is the sixth Chinese EV-only brand to enter Europe with passenger vehicles. Do you take any lessons from their expansion? After all, it is good to learn from own mistakes but better from the mistakes of others.
Absolutely. First, we want to have a clear understanding and respect for the different cultures within Europe. And to understand that in some markets, there are lots of business customers and leasing, while in other markets, there are lots of personal ownerships.
One of the pitfalls of many of these brands is to have too high expectations too soon. I learned at Tesla that building a brand takes a long time, and it's important to position the brand clearly from the beginning and not be so obsessed about the volumes.
Some Chinese auto manufacturers who went to Europe expected to join this wave of volume. They saw a massive amount of electric vehicles sold in Norway, Germany, or France every month and year, where EV share doubles and doubles. And yes, that is happening. But that doesn't mean you should expect to be a market leader within the country in the next 2-3 years.
It takes time to convince the customers and to bring a strong foundation of ambassadors. That is something we're gonna spend lots of time doing with HiPhi – to position our brand and have a solid customer base that can help us grow into the early majority.
Do you plan to start deliveries next year?
At least, reservations. We will definitely see the first cars delivered in 2024.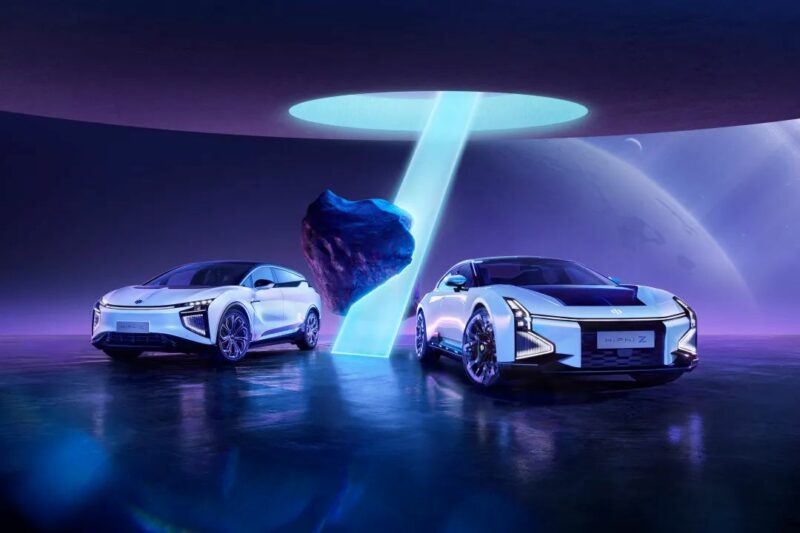 Will you start with X?
I want to start with both X and Z at the same time. The ideal situation is we do a huge delivery event in 2024 for both X and Z. Also, I don't want it to be too long until the third model, or maybe the third and fourth models, are available to order.
I don't want to go into this overpromising and underdelivering that we sometimes did in Tesla. Although I have great respect for Elon Musk, he has been a wonderful mentor of mine for many years; sometimes, it is wise not to promise anything and deliver something unexpectedly. We want to be that brand that shows up and says – Hey, here is the car.
What will be the first market to enter?
Norway and Germany are a high priority for us. We are also looking at UK, Switzerland, and Netherlands. We didn't yet decide if the first one will be Germany or Norway.
Do you think Europe is ready for HiPhi?
100%. I can't wait to drive the car around Europe, and people will constantly be asking What is that?
I have an easy one for you. What is your daily driver?
My daily driver is ID.3. It's my wife's car. Since I no longer work at Audi, I don't have a company car anymore.
If I were you, I would ask for X immediately and drive it all the time.
I have already done that. I will get a few cars soon, and I will drive them as much as I can.
Can we test-drive it?
Absolutely!