SAIC-GM-Wuling (SGWM) has shared specs of its small electric city car called Air ev. It will provide up to 734 liters of trunk space, a 50-kW electric motor, and 300 km of range. Let's get to know the Air ev better.
Wuling Air ev Specs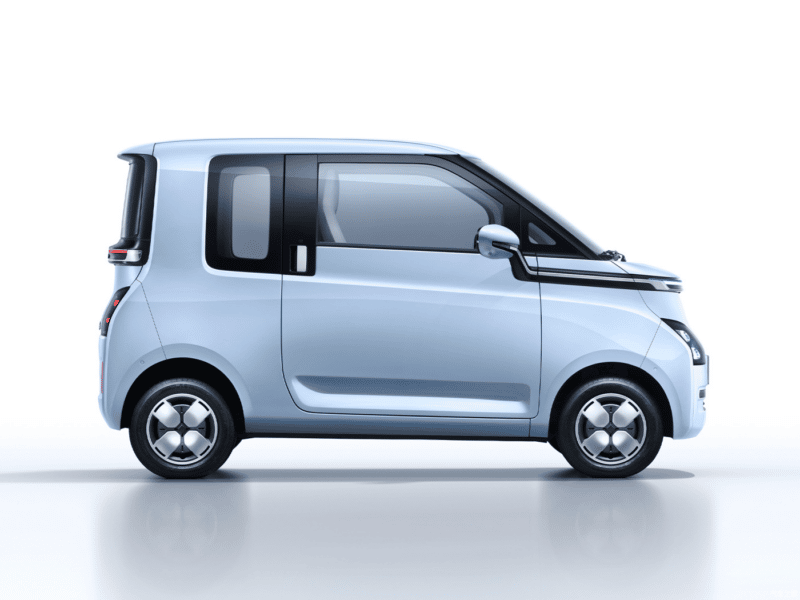 Let's crack on with some basics of the Wuling Air ev. It is a small electric hatchback that has two versions. The first one got two seats, dimensions of 2599/1505/1631 mm and a wheelbase of 1653 mm. Another one has four seats and dimensions of 2974/1505/1631 mm with a wheelbase of 2010 mm. For a comparison, it is 54 mm longer, 12 mm wider, and 10 mm higher than the Wuling Hongguang Mini EV. The Air ev with 2 seats provides up to 450 L of trunk space. As for the four-seater version, its trunk capacity reaches 734 L.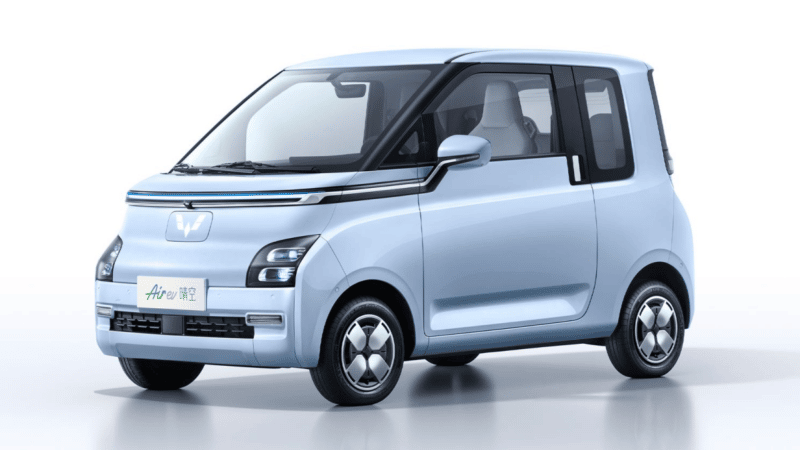 The Wuling Air ev with two seats will have a 30-kW (41 hp) electric motor on the rear axle. As for the four-seat version, its electric motor has a power output of 50 kW (70 hp). As for the Air ev's range, it reaches 300 km. Moreover, this tiny EV is equipped with a DC charging port. So, according to a manufacturer, you can charge up the Air ev from 30% to 80% in just 45 minutes.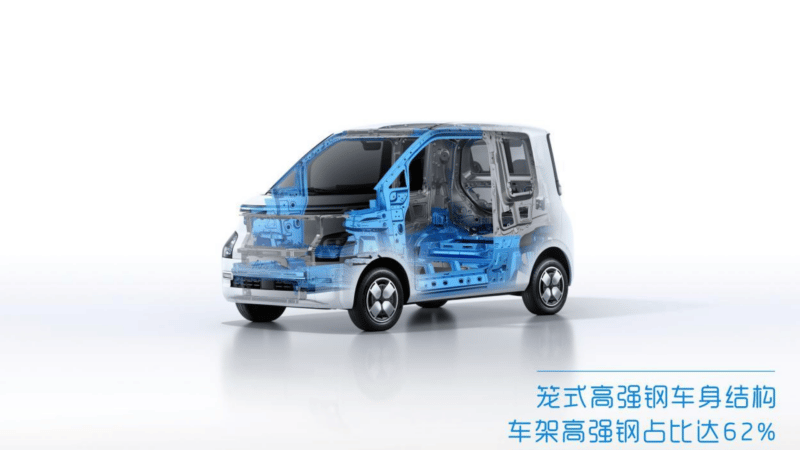 Wuling has also shared the Air ev adopts a frame made of high-strength steel for up to 62%. Its safety features also comprise a driver and a passenger of airbags, ABS, EBD, etc.
Wuling Air ev Interior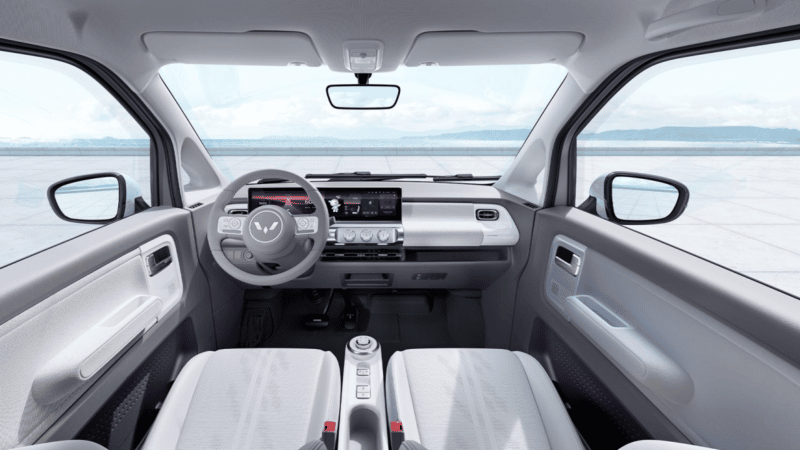 The Air ev's interior looks nice and clean with a 10.25-inch dual screen, a two-spoke steering wheel, and some practical control buttons. Let's speak about its screens. According to Wuling, they are anti-glare, anti-reflective, and anti-fingerprint. The Ling OS system powers these screens. Other fine interior features are climate-control, electronic handbrake, a surround view camera system, etc.
All in all, the Wuling Air ev is an exciting vehicle. It was already launched in Indonesia. Soon, it will hit the Chinese market as well.
Source: 163, Wuling Weibo