Chinese car design has become quite sensible of late, but we still see the some nice oddballs now and then. Today we take a look at the new Dongfeng Fengon Dexian T8, a large Chinese electric MPV with an interesting design. The side profile is especially striking, with an ultra low beltline and large windows, accentuated by a thick chrome-colored frame.
The naming and branding need some extra explanation. The Dexian T8 is manufactured by Dongfeng Sokon, aka Dongfeng Xiaokang (东风小康), aka DFSK. Dongfeng Sokon is a joint venture between Dongfeng Motors and the Chongqing Sokon Industry Group.
The brand of the T8 is Fengon. This brand is owned by Dongfeng Sokon. The Chinese name of Fengon is Fengguang (风光). Finally, the car's name is Dexian (德先) T8.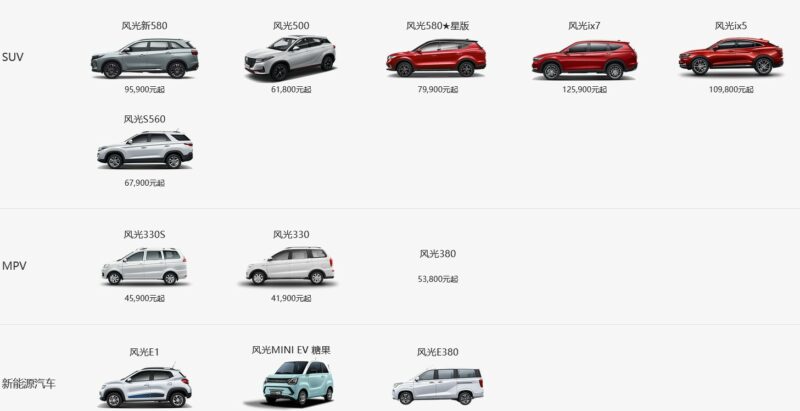 Fengon makes gasoline powered SUVs, crossovers, MPVs, and three electric cars, seen on the bottom line. The Fengon is one of Dongfeng's many variants of the Renault City K-ZE, an electric city car based on the Renault Kwid. The Fengon E380 is an electric MPV. The car in the middle is the Fengon Mini EV, a competitor of the Wuling Mini EV and the Chery QQ Ice Cream.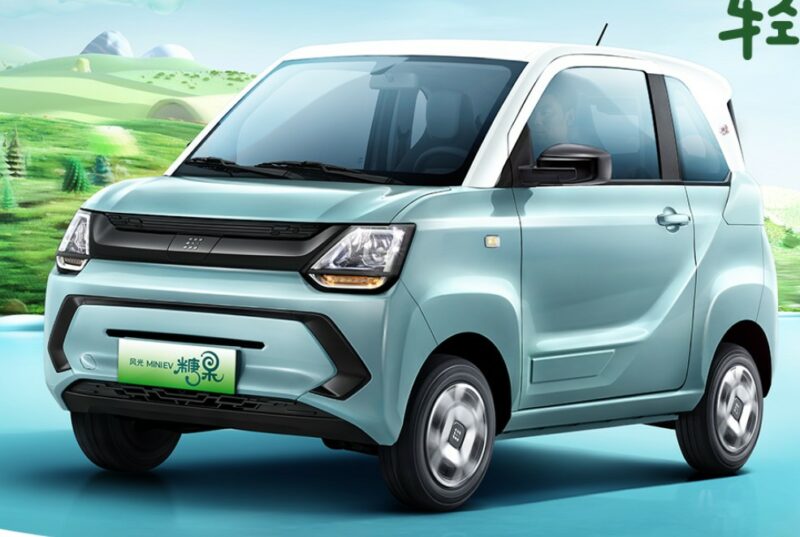 The Fengon Mini EV is the only Fengon so far with the 'dotted' logo, shaped like an E for electric. The Dexian T8 has this logo too, even though it is hardly comparable in size and kind. Fengon is perhaps working on a new sub-brand or series here.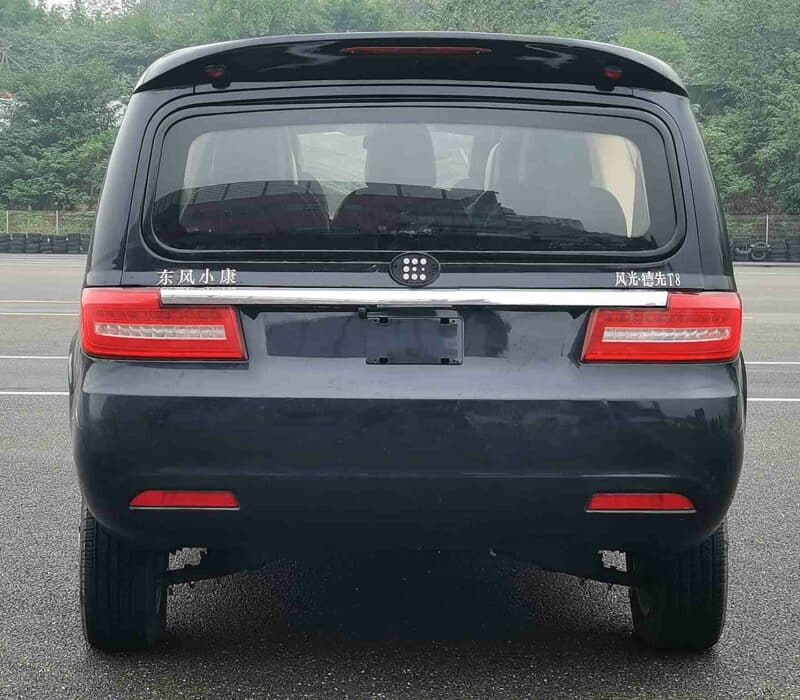 The Dexian T8 appears to be quite basic in construction and cheap in parts, with off-the-shelf taillights and mediocre build-quality. It is a large vehicle: 5995/2200/2138, with a 4198 wheelbase and a heavy 3506 kilo curb weight. The car is carried by tiny 18 inch wheels. The T8 seats nine including the driver. The Dexian T8 has a 272 hp (200 kW) electric motor, good for a 180 km/h top speed. Juice comes from a ternary lithium-ion battery made by Hubei Yiwei Power. Dongfeng didn't release any information yet about the size of the battery and the range.
A curious car this T8 is. It is likely primarily aimed at taxi and airport taxi companies in smaller cities. This kind of companies need to go green as well but they can't afford cars like the Zeekr 009. So there must be a market for the Dongfeng Fengon Dexian T8. More on specs and pricing as we get it.