On December 16, Nio officially opened its first Nio House in Germany and the EU. The 2200 square meters space will offer test drives, coworking space, Nio Café, and a podcast room. Berlin's Nio house has number 93 globally and number two in Europe – the first one is in Oslo, Norway, which was opened on September 2021.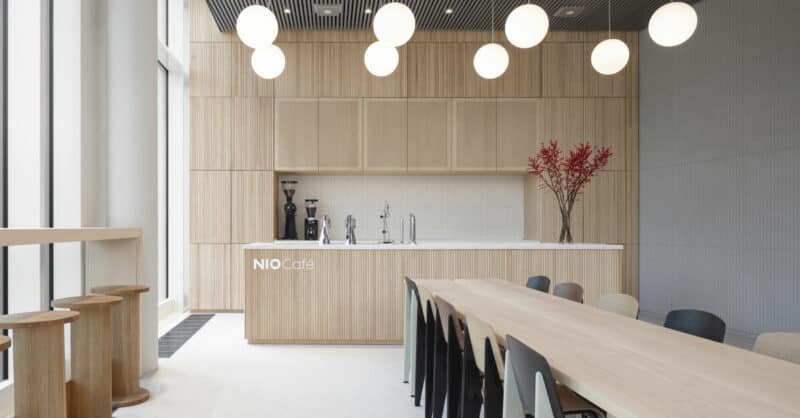 As Nio House was opened, Nio executive Johan Emanuelsson thanked everyone involved in the project, including the architect company SNL who took care of the interior.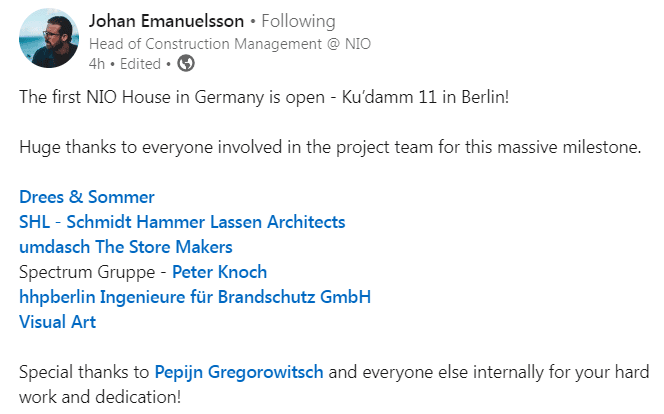 Another Nio executive, Bob Valk, Head of Real Estate, hinted that more openings are coming soon. Nio previously announced it plans another Nio House in Frankfurt, Dusseldorf, and Hamburg.

"Coming here and spending time here is the goal. The focus should be on the community meetings," said Ralph Kranz, general manager of Nio Germany. "Pass by and be inspired by a new experience," adds Kranz to his invitation.
Berlin Nio House is located at Zoologischer Garten station (Charlottenburg district), Kurfürstendamm 11, and its interior is inspired by 'the typical Berlin neighborhoods that give their residents a sense of belonging and home.'
In Berlin Nio House, you can find:
Coworking space with large tables where you can sit down and get work done
Podcast room – anyone can come and record a podcast there, according to Nio
Game room – table football and table tennis
Library and gallery with an exhibition of Nio vehicles
Play corner for children – not in operation yet
Nio Cafe which will also serve Nio House's signature drink, Lime Blossom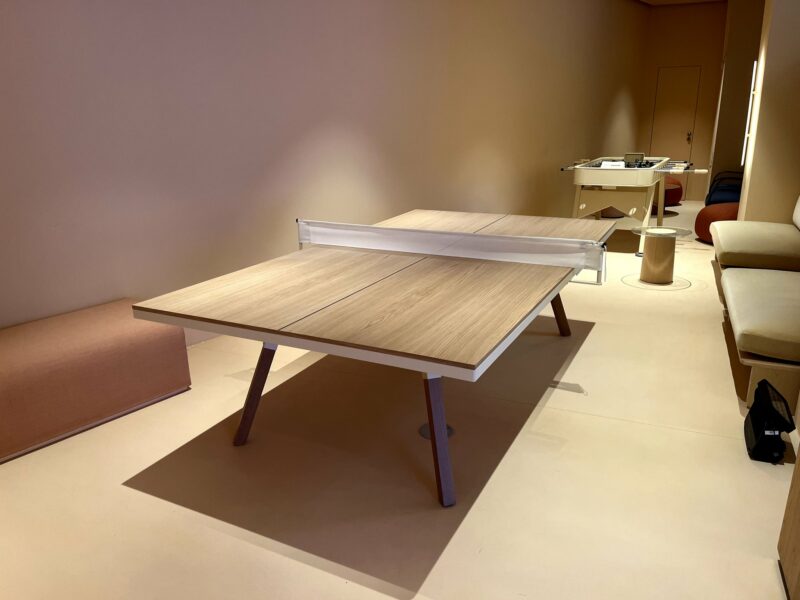 The construction of the Nio House started on July 11, 2022, and was conducted by SHL (Schmidt/Hammer/Lassen) architects in collaboration with the Nio Space team. SHN is a Danish firm with other offices in Copenhagen and Shanghai. The company has experience working with Nio as they stand behind the design of Nio House Hangzhou, Oslo, or Shanghai East Hall Library.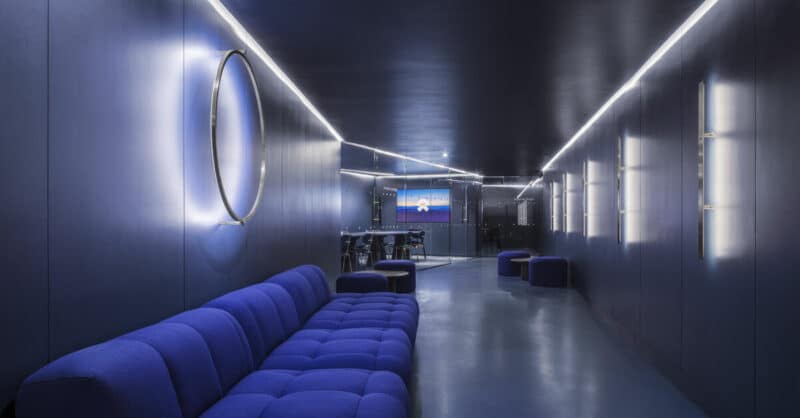 Nio claims they will organize various beyond-the-car experience events in Nio House Berlin, such as yoga classes, music experiences, and seeds Talks with inspiring personalities to share behind-the-scenes of Nio products and services.
Last week on December 8, Nio opened its first Nio Space (smaller Nio House) in Sweden, Westfield Taby Centrum, Stockholm. Nio already operates 2 Nio Spaces in Norway (Bergen, Trondheim) and a total of 9 swap stations in Europe, with the goal of 120 PSS in Europe in 2023. Globally, Nio has built 93 Nio Houses and 1266 PS.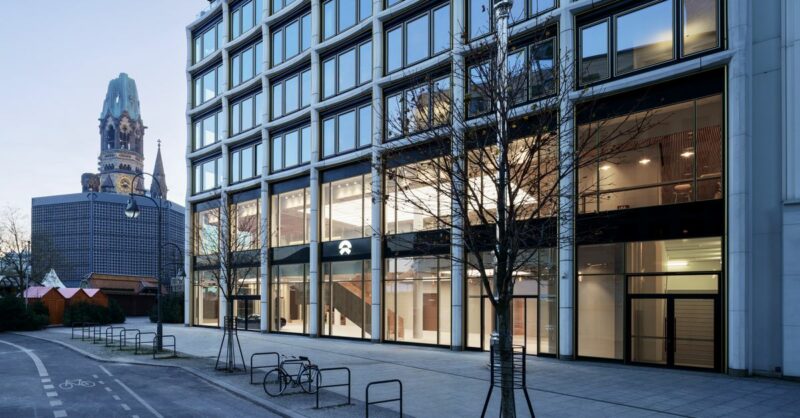 Nio follows its '25 countries by 2025 plan' as they entered the first EU countries in October – Germany, Denmark, Sweden, and the Netherlands. The next target of Nio's expansion is Austria, Belgium, France, Hungary, Italy, Spain, and Switzerland. William Li personally confirmed that Nio aims for the US market in 2025, although it will be difficult. Nio already has US headquarters in San Jose, California, and recently signed a ten years lease there.