On December 15, Voyah (Chinese name – 岚图 / Lantu) launched its third production model in China. The new Voyah Zhuiguang (Chinese name – 岚图追光 / Voyah Chasing Light) is the brand's first medium-to-large pure electric sedan. The brand has opened the pre-sales of the vehicle in China. The pricing of the car ranges between 322,900 to 432,900 yuan (46,310 USD to 62,100 USD). Voyah will launch the vehicle in the first quarter of 2023. To recall, Voyah is a luxury EV brand of Dongfeng Motor Corporation (DMC), founded in 2020. It currently sells two cars; Voyah Free SUV and Voyah Dreamer MPV.
Voyah Zhuiguang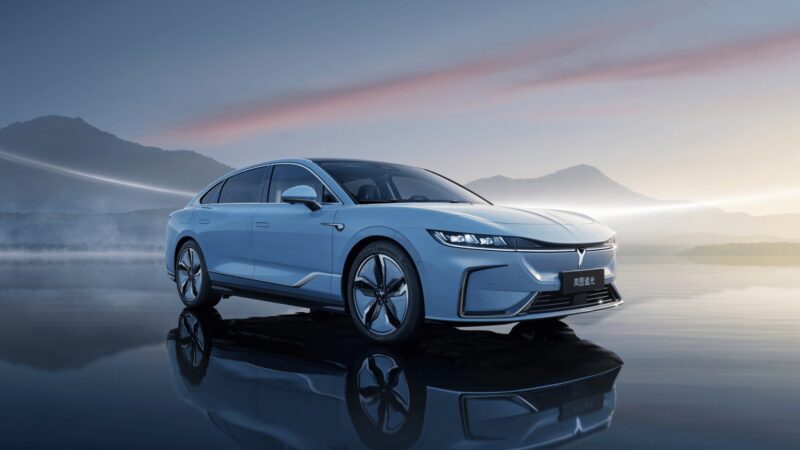 The Voyah Zhuiguang was previously codenamed H53. The vehicle follows the design language of the Voyah brand. The front grille is connected with the LED headlights on both sides to form a through-type design. The Voyah logo is nicely integrated into the grille. It adopts a closed front face design which will improve the drag coefficient resulting in a better battery range. It has cuts and creases on the front to look sportier.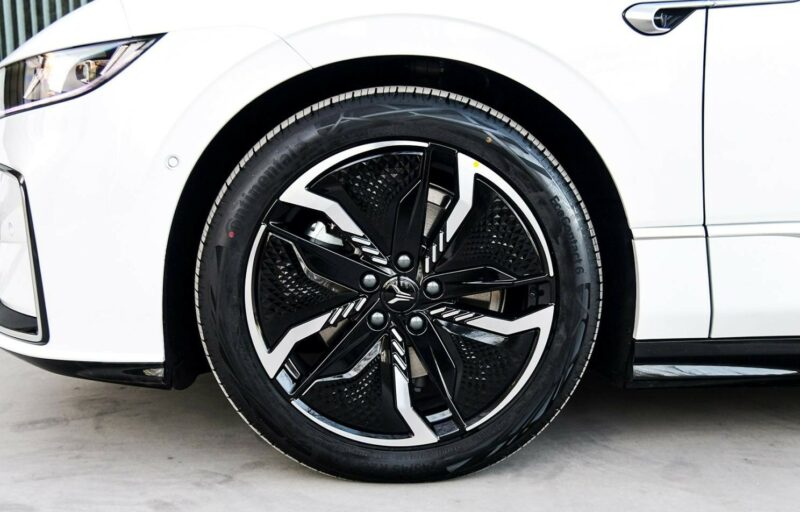 On the sides, the Voyah Zhuiguang has simple & smooth lines. The low-drag wheels help it achieve a drag coefficient of 0.225Cd. It has pop-out door handles and darkened windows & light units. In terms of body size, this car's length, width, and height are 5088/1970/1505mm, respectively, and the wheelbase is 3000mm.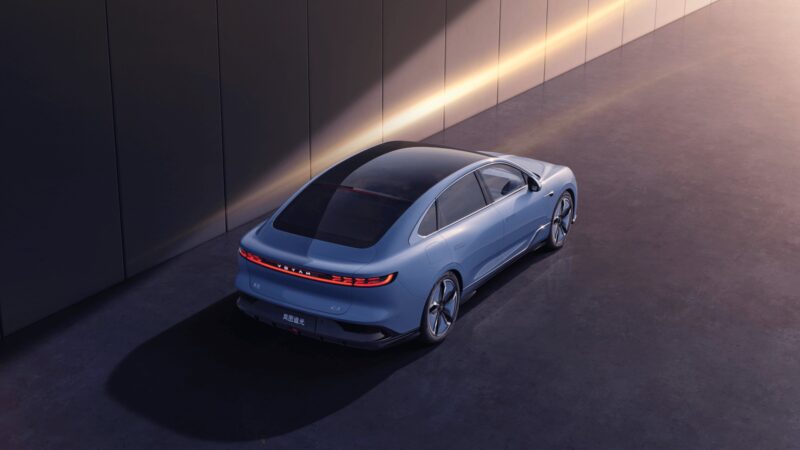 On the rear, it adopts a through-type LED taillight group design. Zhuiguang features a spoiler that adds to the sportiness of the vehicle. It is an electric spoiler that can be automatically raised and lowered. The spoiler has a downforce of up to 40kg. Voyah equips the car with 31 high-performance sensors, 12 cameras, 5 mm-wave radars, 12 ultrasonic radars, and two high-precision positioning units.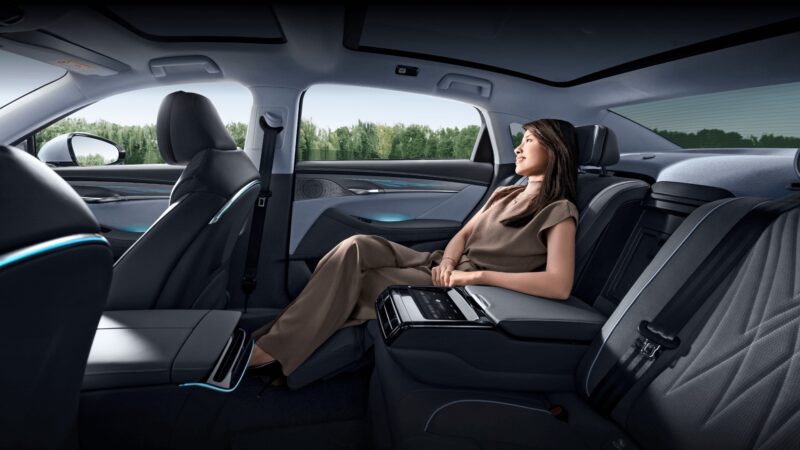 The Zhuiguang gets three screens of 12.3 inch each, which sits side by side on the interior. It supports gesture control and face and voiceprint recognition. The vehicle will feature a 14-speaker setup, a panoramic sunroof, and heating, ventilation, and massage functions as a standard for all seats. On the rear, it gets another 7-inch control screen, which can adjust the audio, heating, ventilation, ambient lighting, and other functions.
Powertrains and Pricing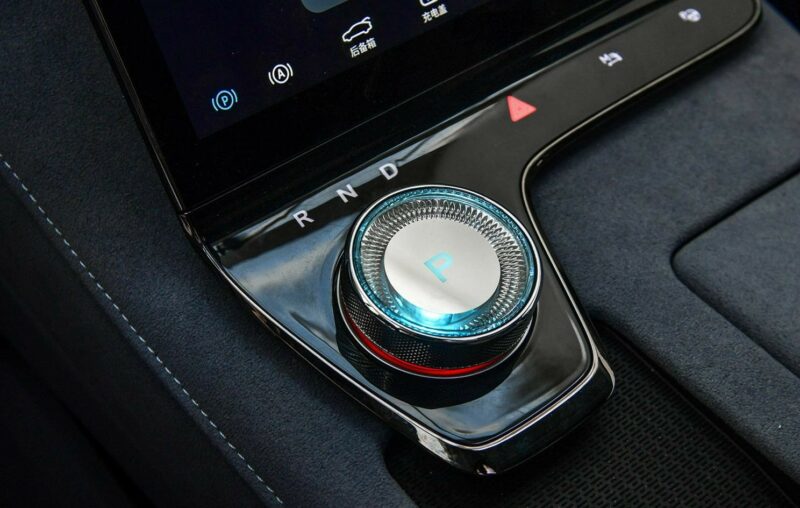 It stands on the new platform with the long name 'ESSA+SOA'. 'ESSA' is an acronym for Electric, Smart, Secure, and Architecture. According to Voyah, it has high electric drive efficiency and supports all-electric, hybrid, and hydrogen powertrains. In addition, the ESSA platform's battery can charge up to 230 km in 10 minutes. It has independent suspension systems on both axles with two electric motors and 4WD. The SOA means Service-Oriented Architecture. It is an electric architecture with high computing power.
The new sedan will directly compete with NIO ET7, Zhiji L7, and other models. The vehicle will be equipping a four-wheel drive system with dual motors. The front motor outputs a maximum of 160kW (218 hp), and 215kW (292 hp) from the rear motor. It has a combined output of 375kW (510 hp) and a maximum torque of 730 Nm. The vehicle can achieve a top speed of 210 km/h.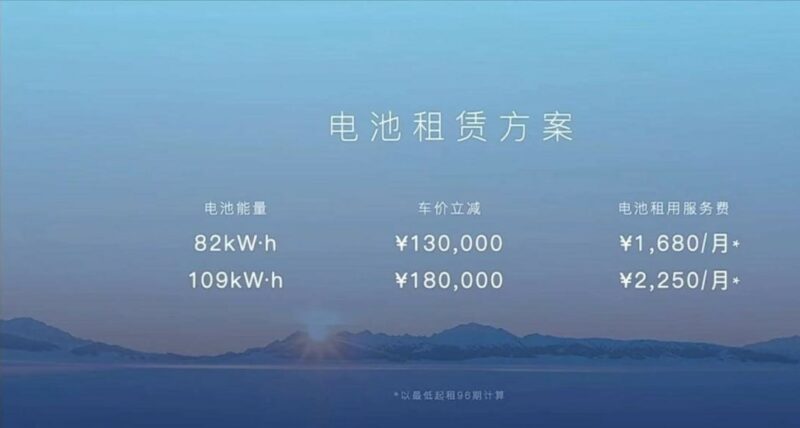 The vehicle can accelerate from 0 to 100km/h in 3.8s. Voyah will offer the car in two battery packs of 109kWh or 86kWh. It has a corresponding CLTC range of 730 km and 580 km. It also supports ultra-fast charging, and 10-minute charging can offer a range of 230 km. Voyah offers it in three variants, the standard 86kWh one with a price tag of 322,900 yuan (46,310 USD). The premium 86kwh variant starts at 352,900 yuan (50,610 USD), and the 109kwh variant at 432,900 yuan (62,100 USD).
Source – Yiche News, D1 EV