Qin Lihong, company president and co-founder, previously confirmed that two new cars would be unveiled at Nio Day in Hefei on December 24. The first car is refreshed Nio ES8 2023 underpinned by a new NT2 platform. The second card was exposed today in pictures – an EC7 coupe SUV.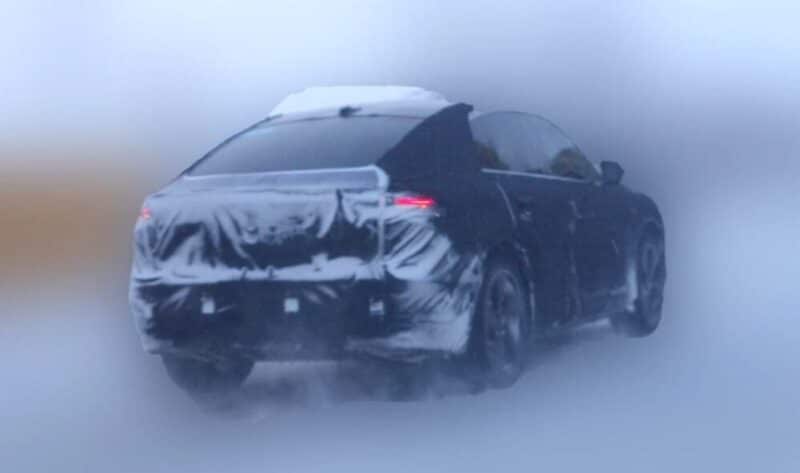 EC7 features a sporty design with a racy pop-out spoiler at the rear. Amazingly, the new NIO EC7 will be the 7th car in Nio's lineup. No new Chinese EV maker expands its lineup as fast as Nio does. But whether this is a good thing is not entirely sure. Some of their cars appear pretty similar in size and kind and will likely cannibalize each other rather than take market share away from other car makers.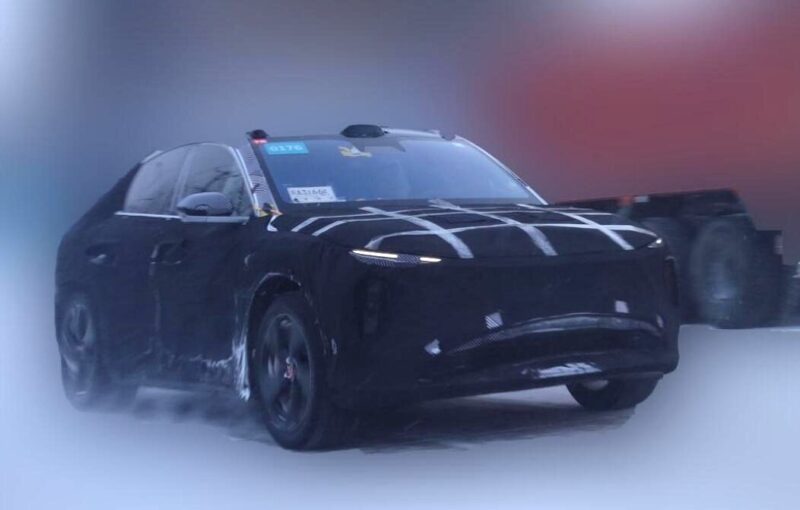 The EC7 will be positioned above the Nio EC6. The EC6 is a coupe SUV as well. The EC7, in turn, is related to the recently launched Nio ES7 SUV (in Europe, called EL7 to avoid conflict with Audi).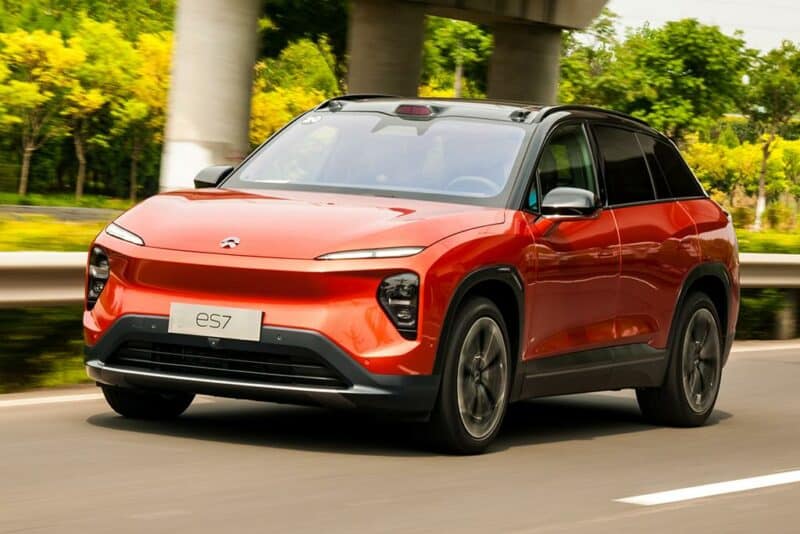 Like all new Nio EVs, the EC7 will be based on Nio's new NT2.0 platform. It'll get the latest NAD (Nio Autonomous Driving) technology, including Nio Aquila Super Sensing and Nio Adam Super Computing. The power train will be similar too: twin-motor, some 650 hp, and 850 Nm, 75 kWh or 100 kWh battery pack for 485-620 km range. Nio is still working on a 150 kWh version of the ES7, and there was no date when this large battery would be prepared. When that's ready, the EC7 will undoubtedly get it too.
Aside from ES8 NT2 (which, by the way, is a car that Nio's founder and CEO William Li use as a daily driver – only the previous NT1 version) and the new EC7, one more product will be launched at Nio Day 2022: third generation power swap station (PSS). It will be able to store up to 22 batteries – the second generation could store 14 batteries and perform 312 swaps per day.
Nio built 1271 PSSs globally up to today, including 9 PSS in Europe. Nio aims to have 120 PSS in Europe by 2023.
On December 16, Nio opened its first EU Nio House in Germany, Berlin. Nio currently has 93 Nio Houses globally, including Nio House in Oslo, Norway, and prepares others in Amsterdam, Stockholm, Frankfurt, Hamburg, and Dusseldorf.
Nio follows its '25 countries by 2025 plan' as they entered the first EU countries in October – Germany, Denmark, Sweden, and the Netherlands. The next target of Nio's expansion is Austria, Belgium, France, Hungary, Italy, Spain, and Switzerland. William Li personally confirmed that Nio aims for the US market in 2025, although it will be difficult. Nio already has US headquarters in San Jose, California, and recently signed a ten years lease there.
Another car that was recently spotted in the wild – an ET5 station wagon – Chinese media speculated it might be called ES5.William Li previously confirmed that Nio will launch five new models in H1 2023. Considering the EC7 will be number 7 in the lineup, that's a lot. We will closely watch it.