The BYD Seagull electric city car was exposed by Chinese MIIT. It has a daring design, several battery options, and a comparatively weak electric motor. It will hit the market this year with a price tag of 60,000 – 100,000 RMB (8,860 – 14,770 USD). Let's get to know the Seagull better.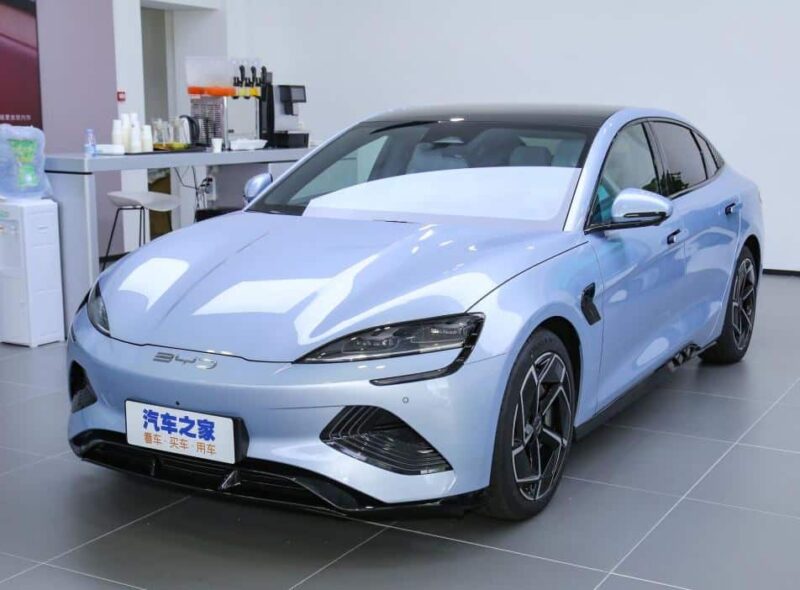 We will remind you that the Seagull is the smallest vehicle in BYD's Ocean series, which currently comprises four vehicles: Seal, Dolphin, Destroyer 05 and Frigate 07 (Corvette 07). These vehicles share the same design language called 'Marine Aesthetics'.
BYD Seagull Appearance and Dimensions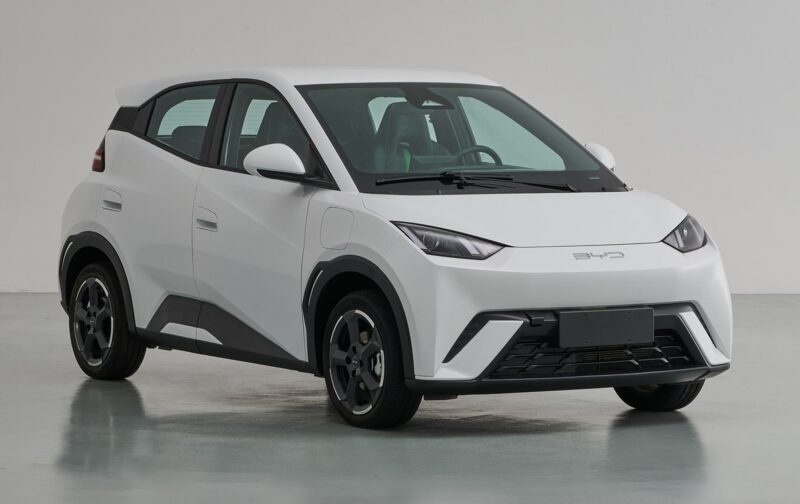 Let's crack on with some basics about the BYD Seagull. It is a 5-door hatchback with four seats. In terms of exterior, the Seagull has sharp headlights, a large windshield with a single wiper. It has some plastic trim on the lower part of the body to make it look more like a small SUV. From the back, the Seagull got a sporty roof spoiler and a taillight unit that looks close to the BYD D1 MPV. The Seagull's overall shape.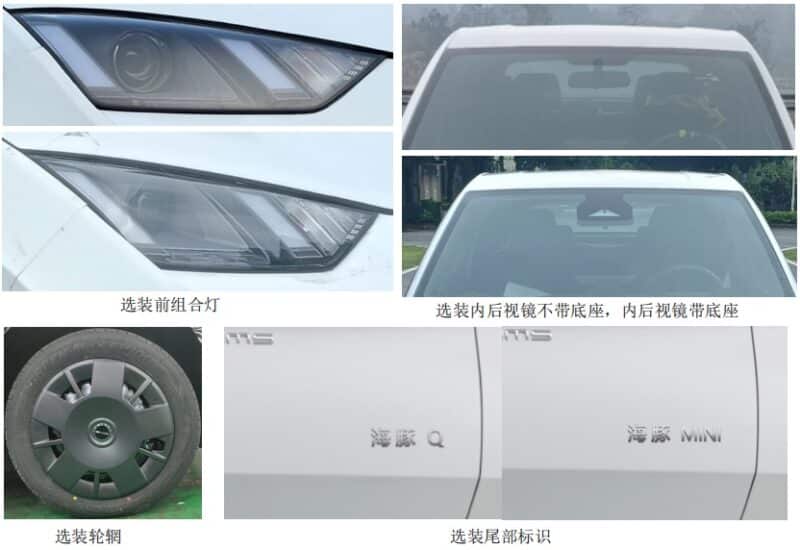 It's interesting that on the fifth door of the BYD Seagull we may notice two other variants of its name. The first one is 海豚Q (Dolphin Q), and the second one is 海豚Mini (Dolphin Mini). It looks like BYD isn't sure about the Seagull's name yet.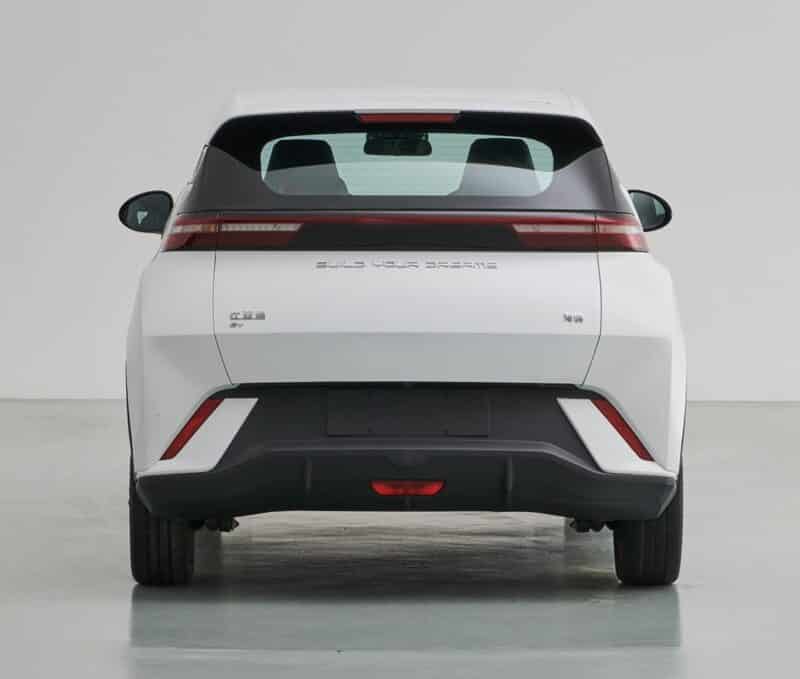 The Seagull appeared to be slightly bigger than we previously thought. Its exact dimensions are 3780/1715/1540 mm with a wheelbase of 2500 mm. For a comparison, it's 345 mm shorter, 55 mm narrower and 30 mm lower that the BYD Dolphin. In terms of size, the main competitors of the Seagull are Leap T03, ORA White Cat, Chery Wujie Pro (Unbounded Pro). Back to the Seagull, its curb weight lies in 1160-1240-kg range. It is quite heavy for this small vehicle. The wheels of the Seagull are 165/65 R15 or 175/55 R16.
BYD Seagull Specs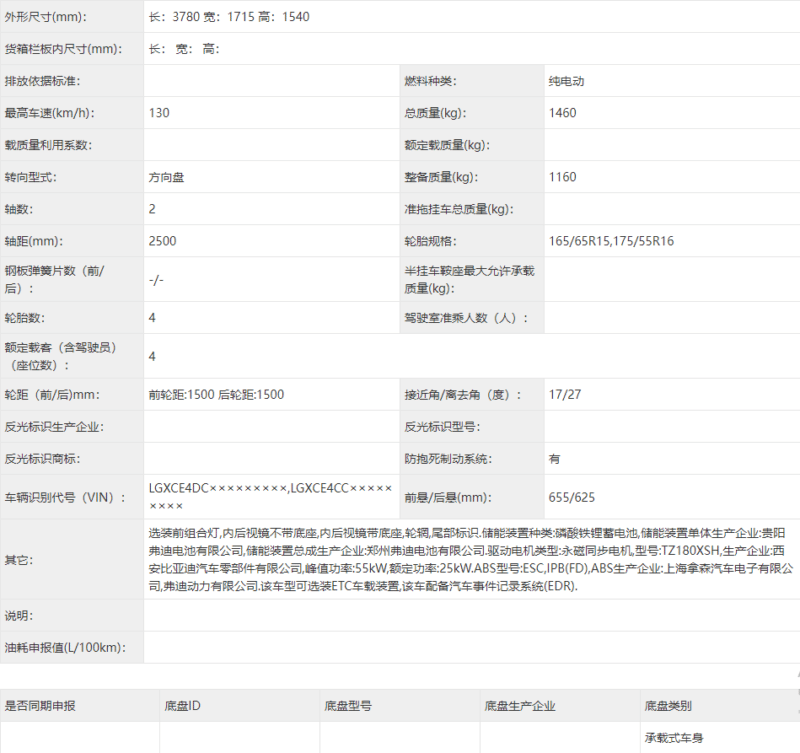 According to the MIIT, the Seagull can be equipped with optional LED headlights. It has an LFP battery on board made by FinDreams, a company under BYD. Its capacity is unknown, but previously there was information that the Seagull's battery capacity will reach 30.7 kWh. As for the electric motor, it is TZ180XSH for 55 kW (75 hp).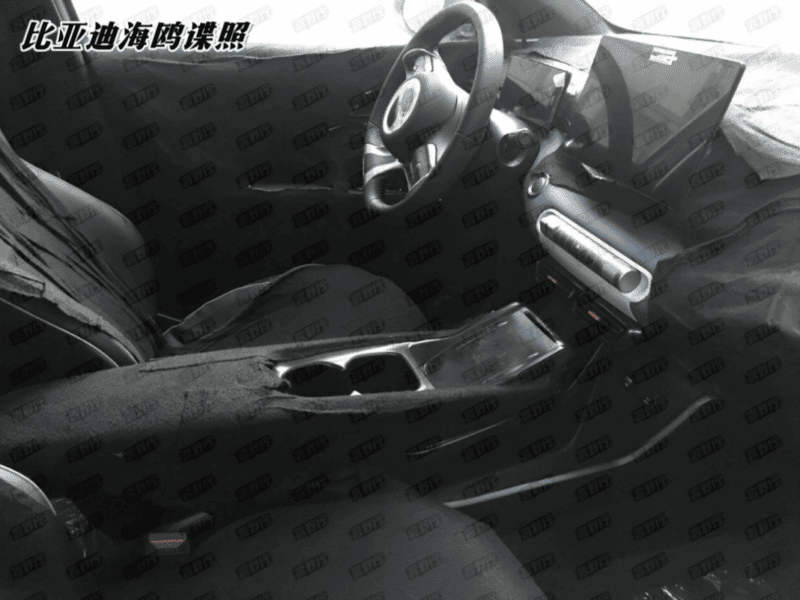 We will remind you that previously we have also seen spy shots of the Seagull's interior. It generally stays in line with the BYD Dolphin, but has a smaller main screen and a different instrument panel. Its center tunnel has two cup holders and a wireless charging pad. There is a roomy space under the center tunnel with some charging ports.
The Seagull will hit the Chinese market this year. Since it has shown up in the MIIT Announcements, it will soon hit the production line in China. Its price tag is expected to be around of 60,000 – 100,000 RMB (8,860 – 14,770 USD). We will keep an eye on the Seagull, so stay tuned!
Source: MIIT