A mysterious HiPhi electric vehicle was spied on Chinese roads during some tests. It will become the third model in the HiPhi's lineup, and will have a reasonable price tag around of 400,000 – 500,000 RMB (59,100 – 73,850 USD). This way, the Human Horizons' HiPhi will expand to a new market segment. Let's get to know this EV better.
What Is HiPhi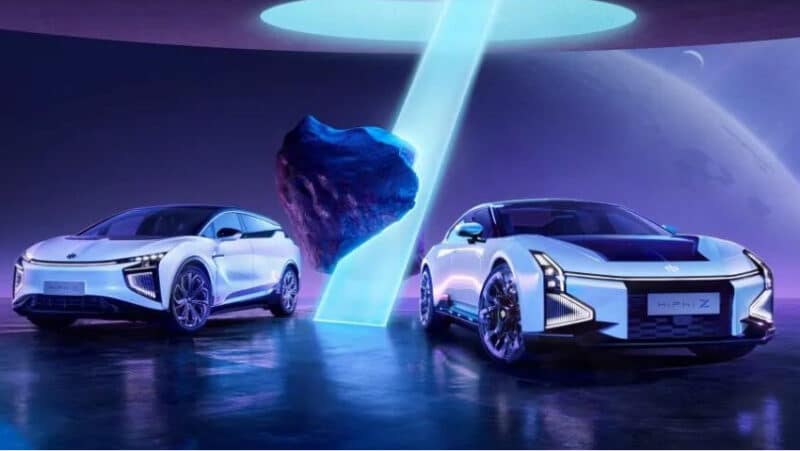 But before we will get to some details about the new HiPhi EV, we will remind some facts about HiPhi. It is a high-end EV brand under the Human Horizons Company. HiPhi was launched in 2019 and it took 2 years for them to launch their first car called HiPhi X. It is a luxury electric CUV with a price tag of 570,000 – 800,000 RMB (84,200 – 118,200 USD). Since launch, it was outselling probably all the other luxury cars in the Chinese market. Recently, HiPhi has launched it second car known as HiPhi Z. It is a sedan with a price tag of 610,000 – 630,000 RMB (90,100 – 93,100 USD).
So, HiPhi cars are pretty expensive even in China. What is more interesting, these vehicles will hit the European market with deliveries scheduled in 2024. In November, we made an interview with Kjell-Arne Wold, Director of Human Horizons Europe, and got a lot of valuable insights on HiPhi plans. It appeared that HiPhi is working on less expensive models that still can impress you with its tech. These vehicles will also become available for purchase in Europe some day. Right now, the third HiPhi is on a test phase in China. And we had a chance to get to know it better.
New HiPhi EV Spy Shots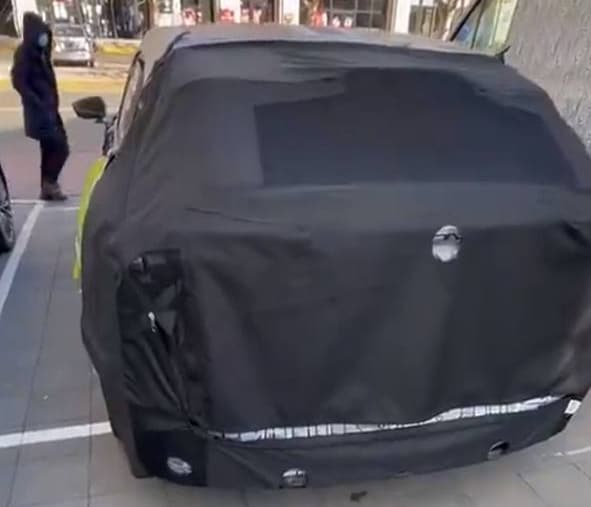 As we can see in the spy shot and video screenshots, the new HiPhi vehicle is an SUV that seems to have a coupe shape and wide body. It also got a sloped bonnet line and streamlined A-pillars design. Under the camouflage, we still can see a sporty roof spoiler of this vehicle. We aren't sure yet, but the new HiPhi car probably doesn't have door handles just like X and Z. On top of this car's roof, we can notice a LiDAR sensor. Speaking about the size of this vehicle, we don't know the exact numbers. But it looks like a mid-size SUV.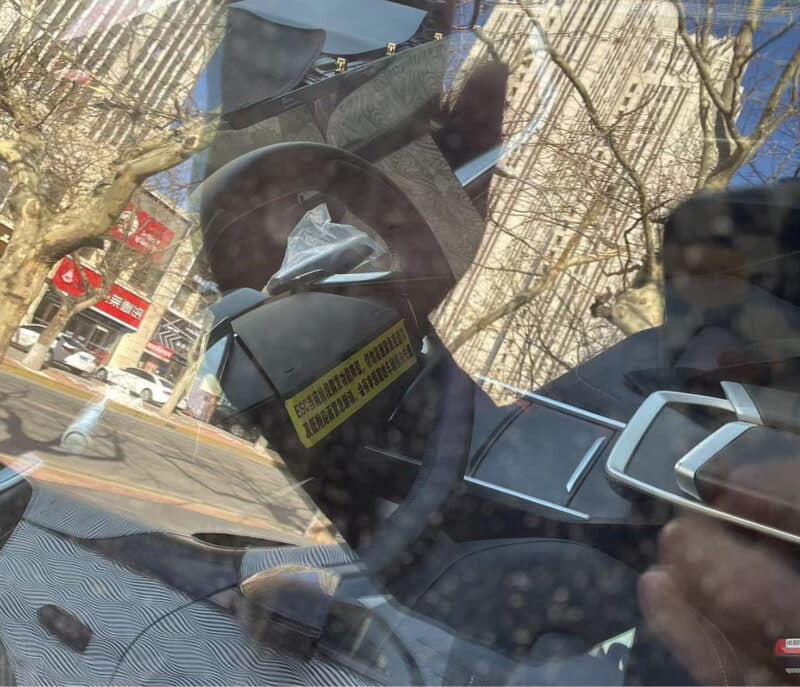 Now, let's get to this car's interior. First, its steering wheel is the same as the HiPhi Z. It has the same round shape with two spokes and slightly flattened sides and bottom. Behind the wheel, we can notice a large block of screens that goes all the way along the center console. It seems like after adding this enormous screen, HiPhi designers weren't satisfied. As a result, this EV also has a large horizontal monitor, placed between the center console and the center tunnel. Speaking of the tunnel, it has a lot of hidden compartments and a quirky-shaped armrest. With its interior design, HiPhi literally shows you that they don't have the words 'too much' in their dictionary. But isn't it why we adore HiPhi vehicles?
The new HiPhi vehicle will be released in Q2 2023. It will be equipped with the Orin X chips from Nvidia. As for the price range, it will be around of 400,000 – 500,000 RMB (59,100 – 73,850 USD). So, in China, this vehicle will compete with NIO vehicles like ES6, ES7 and ES8. As for the European market, according to Kjell-Arne Wold, it won't take long for the third model to become available to order after the X's and Z's launch in 2024. We will monitor the new HiPhi EV, so stay tuned!
Source: Weibo