Hozon's Neta has announced a price cut of 23,000 RMB (3,350 USD) on the entry level EREV (range extender) version of the Neta S sedan. Now, its starting price is only 179,800 RMB (26,150 USD). It is a continuation of the Chinese price war. Customers will be able to enjoy the price benefit until April 30.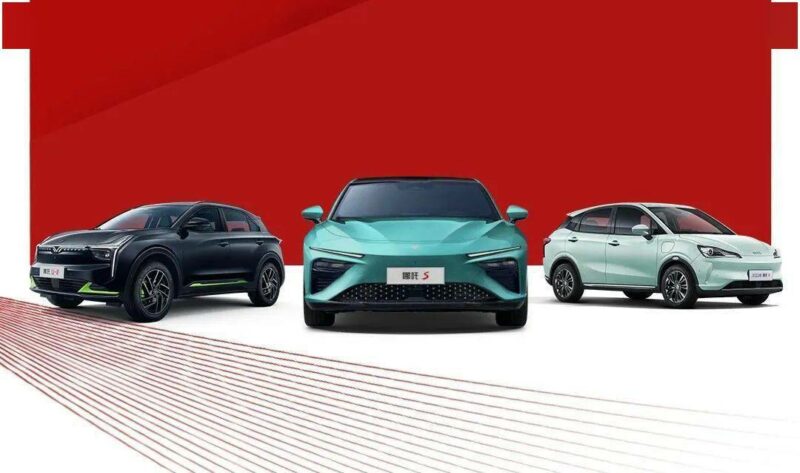 In case you are not acquainted with Neta, it is a passenger NEV (New Energy Vehicle) car brand under Hozon Auto. It was launched in 2018, and deliveries of its first car started the same year. Currently, the Neta model line comprises three models: V Pro and U Pro SUVs and Neta S sedan. In February 2023, Neta delivered 10,073 vehicles, including 5,013 V Pro models, 3,012 U Pros, and 2,048 S sedans. In terms of sales, Neta is ahead of XPeng with 6,010 delivered vehicles and behind NIO with 12,157 ones. Now, it seems that Neta wants to enhance its sales, so it joins the price war with Neta S as a spearhead.
Briefly about the Neta S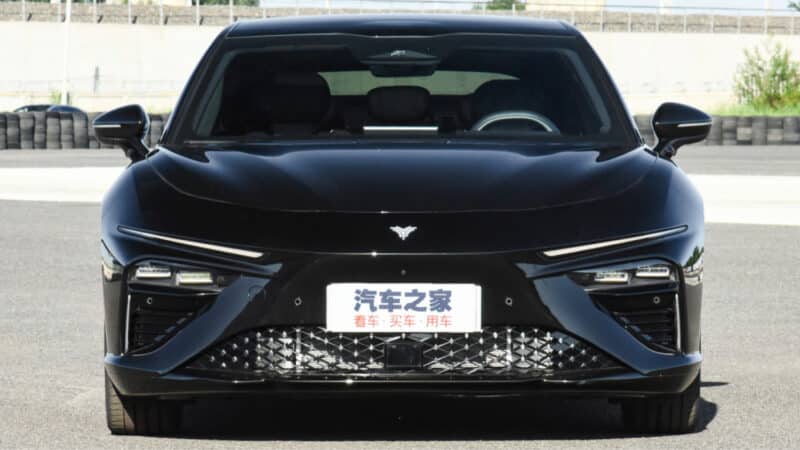 As we have mentioned, the Neta S is a sporty sedan. It has got a nice-looking exterior design with an aerodynamic shape, 'cat's whiskers' LED lights, pop-out door handles and a slopped roofline. Speaking of dimensions, the Neta S measures 4980/1980/1450 mm with a wheelbase of 2980 mm.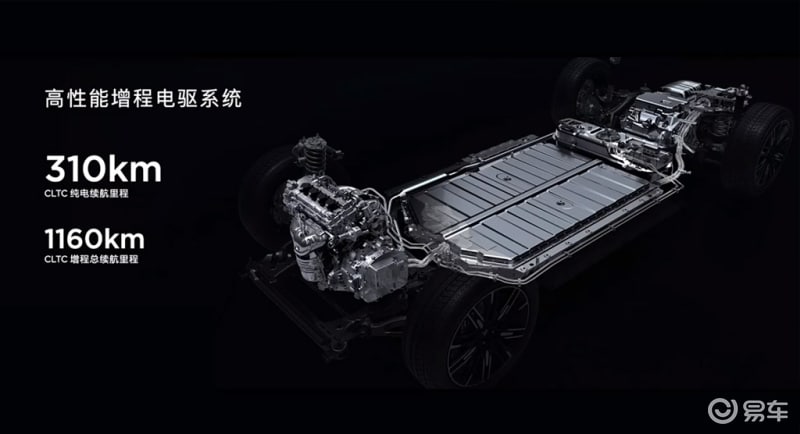 As for the powertrain, it has two options. The first is EREV with a 1.5-liter elf-aspirated engine that only powers the 43.88-kWh battery. The EREV version has an electric motor on the rear axle for 231 hp and 310 Nm. Its fully electric range reaches 310 km (CLTC). As for the mixed range, it is 1,160 km. The second version is a pure EV. It has two optional batteries for 85 kWh or 91 kWh for 650-715 km of CLTC range. It is available with RWD for 231 hp and 310 Nm or 4WD for 462 horses and 620 Nm.
Before the price cut, the Neta S price range was 202,800 – 341,800 RMB (29,500 – 49,700 USD). But now, its entry-level EREV version has become more affordable.
Neta S price cut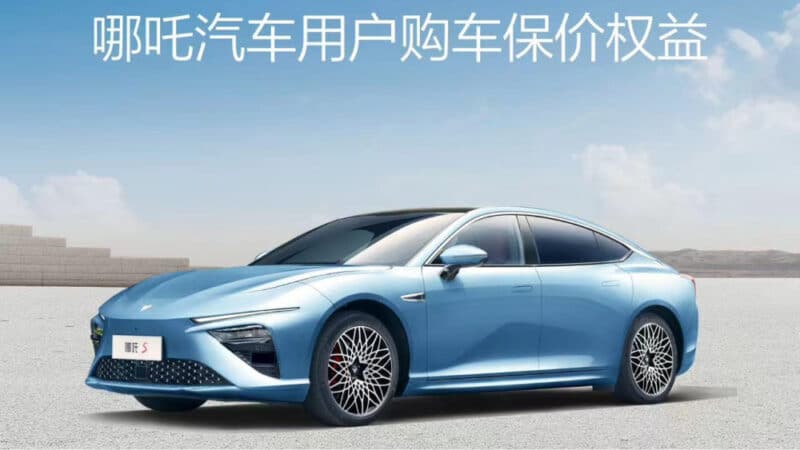 As mentioned, Neta has lowered the price tag of the entry-level S. Initially, there were three EREV trim-levels with quirky names 'Small' (小版), 'Medium' (中版) and 'Big' (大版). Their price range was 202,800 – 242,800 RMB (29,500 – 35,300 USD). If a customer wanted to go up from the 'Small' trim to the 'Medium' one, he or she had to pay only 16,000 RMB (2,300 USD) extra. Now, the price gap between these two configurations increased.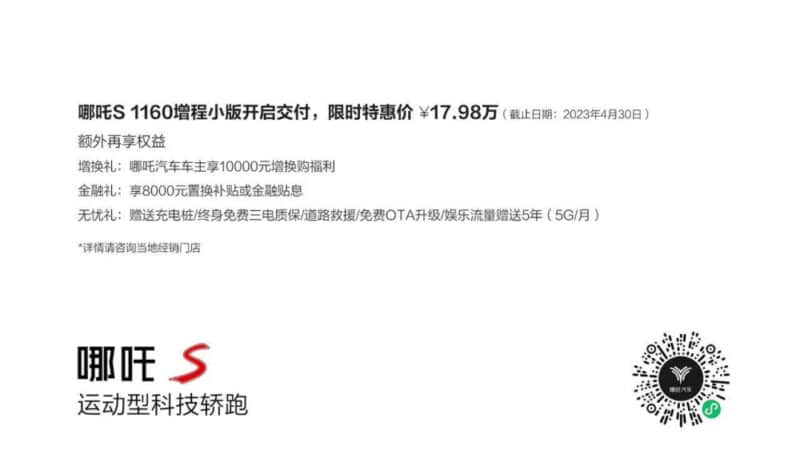 Nowadays, the 'Small' version's price was cut by 23,000 RMB (3,340), down to 179,800 RMB (26,150 USD). The Neta S buyers will also get some nice gifts such as a free charging pile, a lifetime battery warranty, a free internet connection of 5G/month, road help, and free OTA updates. Other Neta vehicle buyers will enjoy a 10,000-RMB (1,500 USD) discount and an 8,000-RMB replacement subsidy.
Editor's comment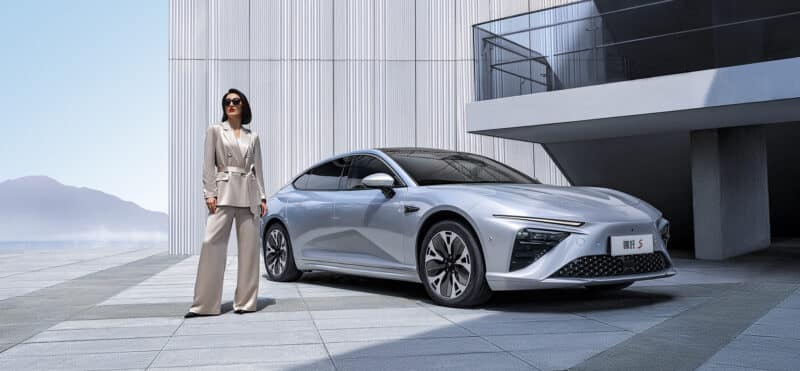 The price war continues in China, pushing a lot of car makers to join it as well. Neta has a relatively fine reputation and sales number there but it also couldn't stand still and launched a discount. With a current situation on the market, it is a sensible move. Neta also made a right decision by making the biggest price cut of its least mass-market-oriented model. Meanwhile, its SUVs show decent market results. On the other hand, Neta is a bit late with the price cut, when most of the car makers made their turns. So it might have lost a bunch of potential customers already. Anyway, we will keep an eye on the price war and the Neta's market results, so stay tuned!
Source: Hozon Auto, Neta Weibo, Sina