The BYD Seagull small electric city car was spotted at the dealer in China. It means that its sales are about to start this month. The Seagull will offer customers a 75-kWh electric motor, 405 km of range and a starting price of 80,000 RMB (11,600 USD). Let's get to know it better.
Basics about the BYD Seagull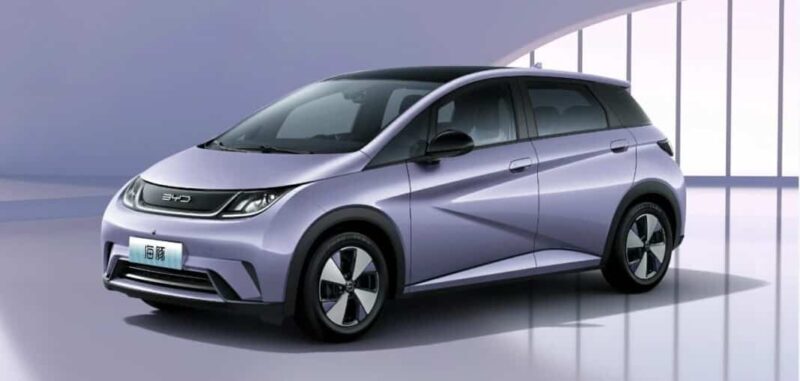 We will remind you that the BYD Seagull will become the entry-level car in the BYD's Ocean series. It comprises EVs underpinned by the e-platform 3.0. Currently, this series comprises only two vehicles: the BYD Dolphin and the BYD Seal.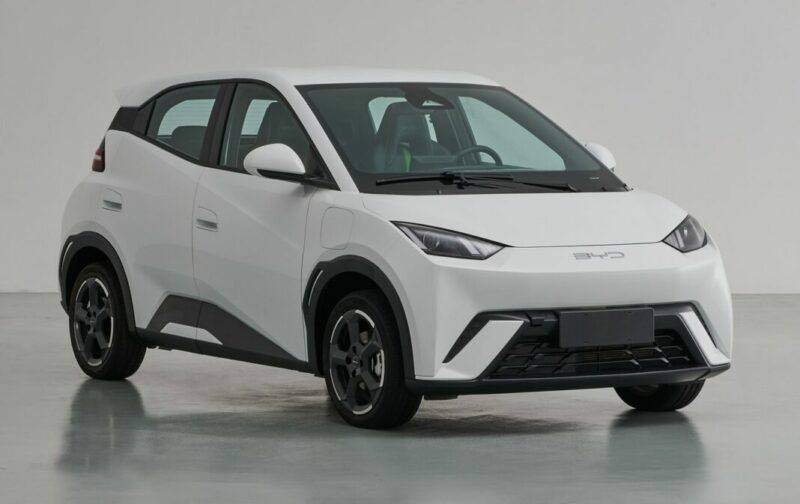 Back to the Seagull, its exterior design keeps the Ocean series' design language. It has a lot of sharp lines, a sporty roof spoiler and trapeze-shaped headlights. It also has plastic trim in the lower part of the body that makes it look closer to an SUV. But don't be mistaken, it is a small city car with dimensions of 3780/1715/1540 mm and a wheelbase of 2500. For clarity, it is 70-mm shorter, 12-mm narrower and 126-mm higher than the 3-door Mini Cooper Hatch. Worth mentioning that the Seagull has five doors, which adds some practicality to it. But there are only four seats in the cabin.
Speaking about the powertrain of the Seagull, it has two options:
– A 55-kW (75 hp) electric motor with a 30-kWh sodium-ion battery for 305 km of range;
– A 75-kW (102 hp) electric motor with a 38-kWh LFP battery for 405 km of range.
The BYD Seagull spotted at the dealer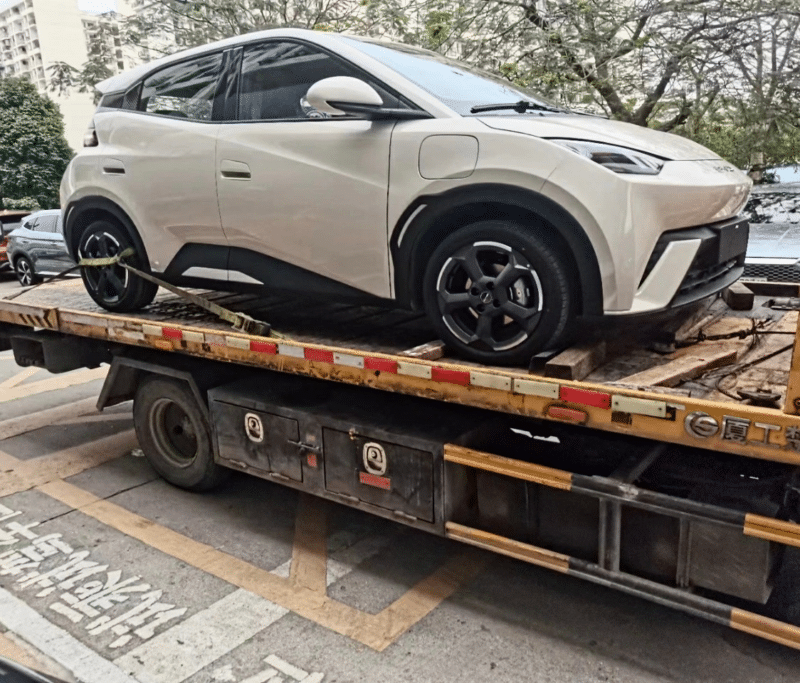 Recently, the BYD Seagull was seen at the dealer in China. According to social media users, these pictures were taken near the dealership in Shenzhen that is close to the BYD head office. Some folks mentioned that they also saw the YangWang U8 SUV there, assuming that these vehicles will be sent to the Shanghai Auto Show this month. On the other hand, BYD possibly could started preparation of the sales start, filling dealerships with the new model.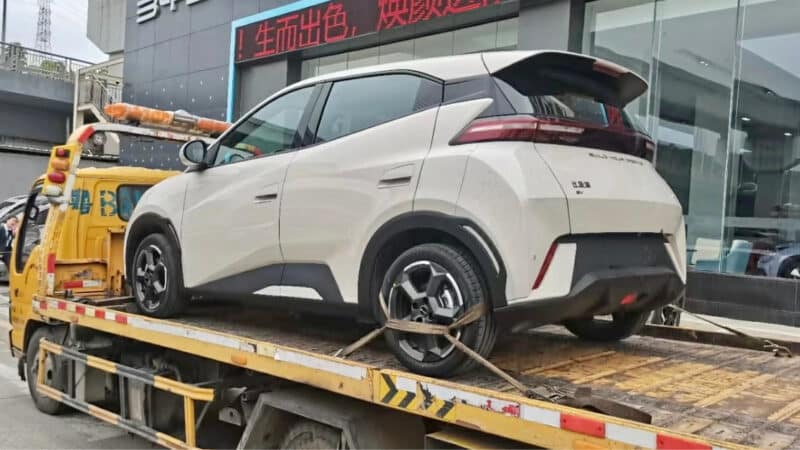 Speaking about the Seagull, spotted in the spy shots, it is finished in some kind of beige color. Previously, we have seen it in white, pink, yellow and green colors. It means that the BYD Seagull will be available for purchase in at least five shades.
The price range of the BYD Seagull is 80,000 – 100,000 RMB (11,600 – 14,500 USD). In China, it will rival the recently launched Wuling Bingo from the SGMW joint venture. The deliveries of the Bingo started on March 29 in China. So the Seagull will have to catch up after the launch.
Source: Weibo