The Neta GT is a sporty two-door electric coupe with four seats from Hozon Auto. It soon will hit the Chinese market, becoming the first pure electric four-seat coupe ever. The GT will have up to 462 horses and 580 km of range. Let's get to know it better.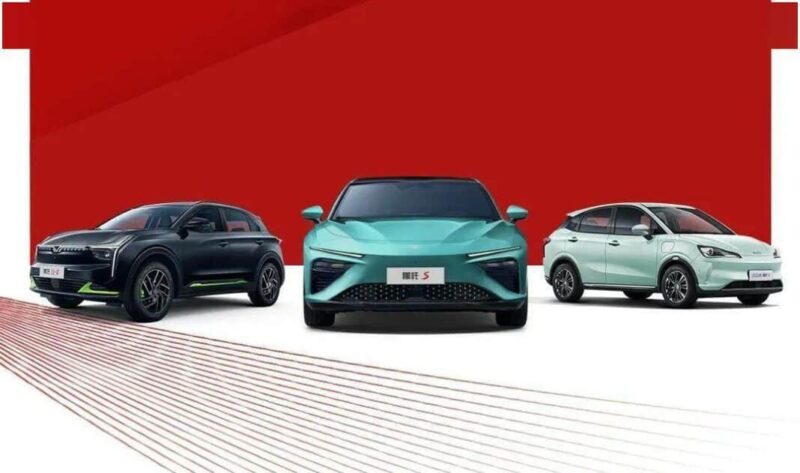 Before we will crack on with the Neta GT, we will detail the Neta brand. Neta Motors was founded in 2018 under Hozon Auto. Its model line currently comprises two SUVs called U and V, and a sporty sedan called S. In 2022, Neta managed to deliver 152,073 vehicles. It is 30,000 more than Xpeng deliveries. It seems that Neta wants to enter the sports car segment with the upcoming GT model.
Neta GT exterior and dimensions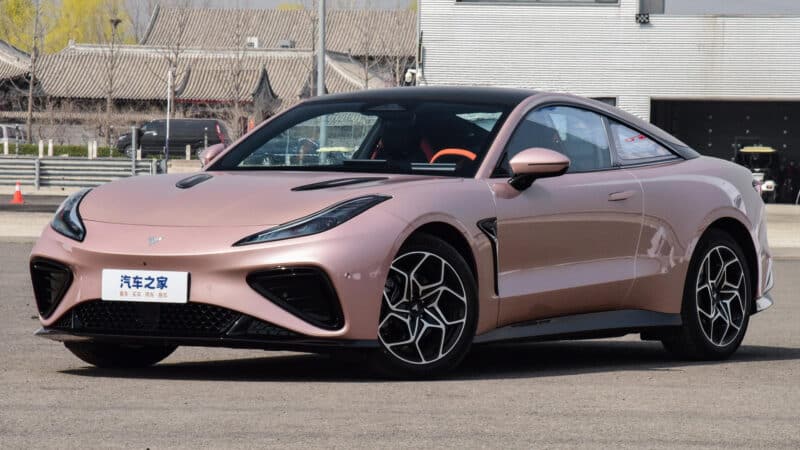 Previously, the GT was exposed by Chinese MIIT. Today, Neta officially unveiled it. As we can see from the shots, the Neta GT looks almost like a traditional petrol-powered sports car. It has a sloped roofline, massive air intakes in the front bumper and elongated headlights. Its door handles are retractable to reduce drag. It is interesting that the GT has got fake air intakes in the bonnet.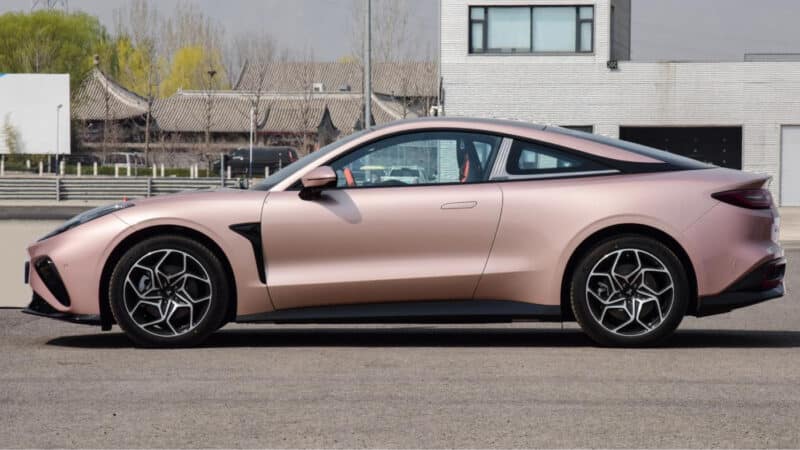 Speaking of dimensions, they are 4715/1979/1415 mm with a wheelbase of 2770 mm. The Neta GT looks really nice, especially in a pink color. But its rims are too small and look a bit awkward in the wheel arches. They are 245/45 R19. The GT would look better if Neta used bigger rims.
Neta GT interior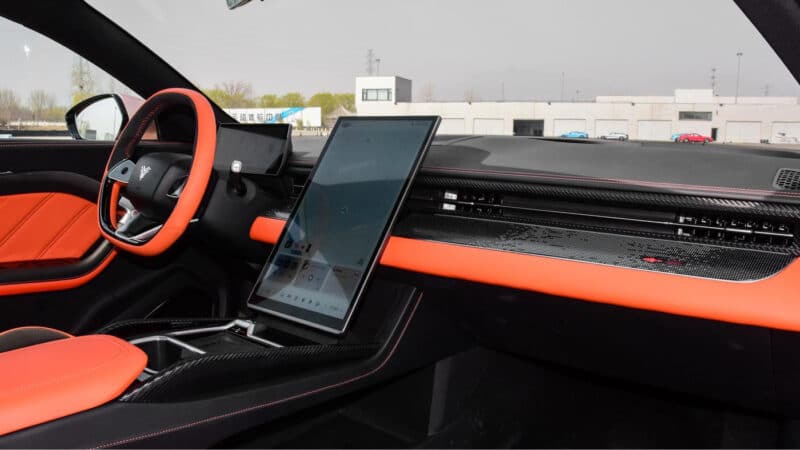 The interior of the Neta GT got a lot of carbon trim and a large 17.6-inch portrait-oriented touchscreen. Its center tunnel has two cup holders, a wireless phone charging pad, and a Start/Stop button. As for the gear lever, it is located behind the steering wheel. Speaking about the wheel, it has a sporty D-shape and three spokes. Behind the steering, we can also notice the digital instrument panel.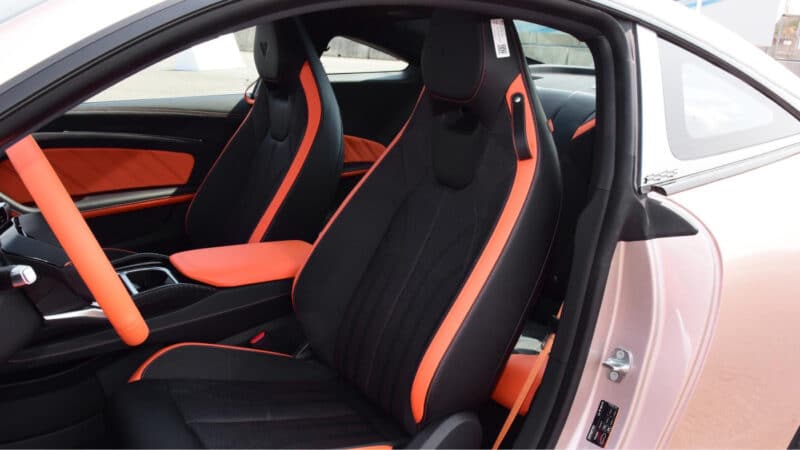 The front seats of the Neta GT look sporty, with integrated headrests and pronounced side support. As for the second row, it looks really basic, with no headrests and lack of space. On the other hand, it has ISOFIX points for two child seats. At last, we will mention that the Neta GT interior is finished in black and orange colors.
Neta GT powertrain
The Neta GT will be available in RWD and 4WD versions. The first one will have a power output of 170 kW (231 hp). As for the 4WD version, its power output will reach 340 kW (462 hp). It is a decent number, but there are quite a lot of more powerful cars in China. The battery capacity of the Neta GT is unknown. But its range will be about of 560-580 km, depending on a drive type.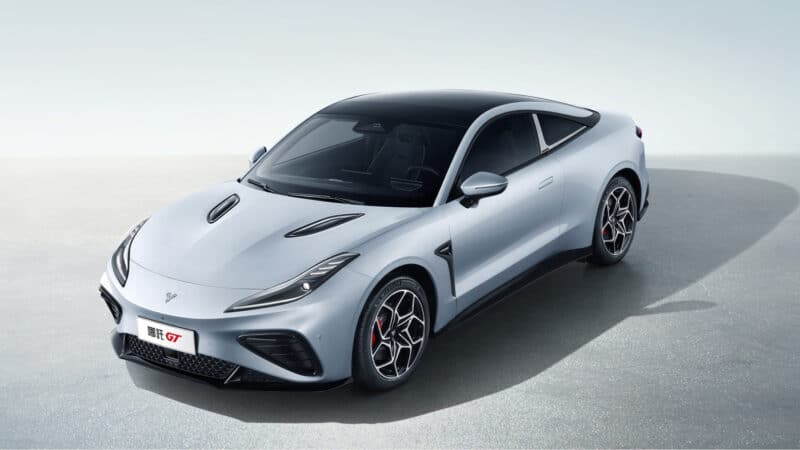 The Neta GT has already got the production permission from the Chinese regulator. So Neta has probably started the manufacturing process, preparing for deliveries. As for its market debut, the GT can be launched soon at the Shanghai Auto Show.
Editor's comment
After the launch, the Neta GT will become the first pure electric four-seat coupe ever. It means that it won't have any direct competitors. However, it will rival compact sporty four-door sedans such as Nio ET5. It seems like there won't be a great demand for this vehicle, since it has less practicality than its potential four-door rivals. Moreover, car enthusiasts can skip the GT and buy the Neta S sedan. So these models can cannibalize each other.
Source: Hozon Auto, Neta Weibo, Autohome