On April 30, Changan's brand Deepal (Chinese name Shenlan – 深蓝) announced they delivered their 50,000th SL3 mid-size sedan. The company also revealed a time-limited 20,000 yuan (2,900 USD) price cut for the car. SL3 is the first and only car from Deepal, launched in July last year.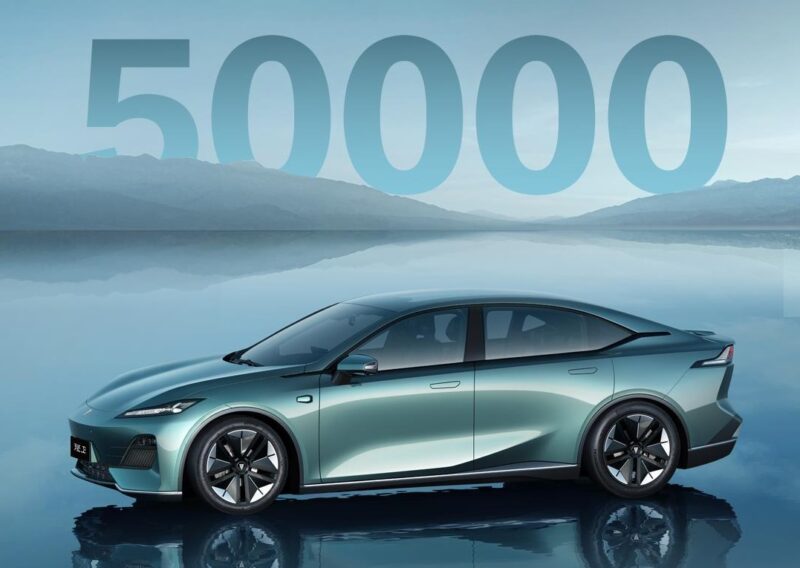 The Deepal is a NEV brand under Changan. NEV is a Chinese term for New Energy Vehicles and includes pure EVs, PHEVs, and FCEV (hydrogen). Deepal SL03 is built on Changan's EPA1 platform and is the only car in China that offers all three drivetrain variants – BEV, EREV, and FCEV.
Because of that, the car's price range is pretty broad: 149,900 – 699,000 yuan (21,700 – 101,000 USD).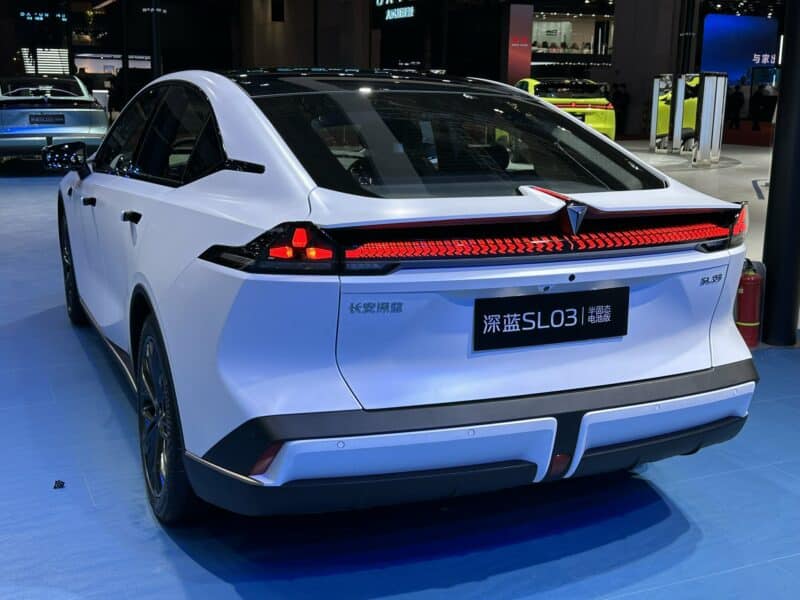 SL03 EREV
The cheapest variant of SL03 is the range extender (EREV), the setup where Li Auto is the king. It has a pure battery range of 200km thanks to a 28.39 kWh battery. This is not bad for EREV. The electric motor has 160 kW of power, and ICE is 1.5L with 70 kW. The combined range is 1200 km.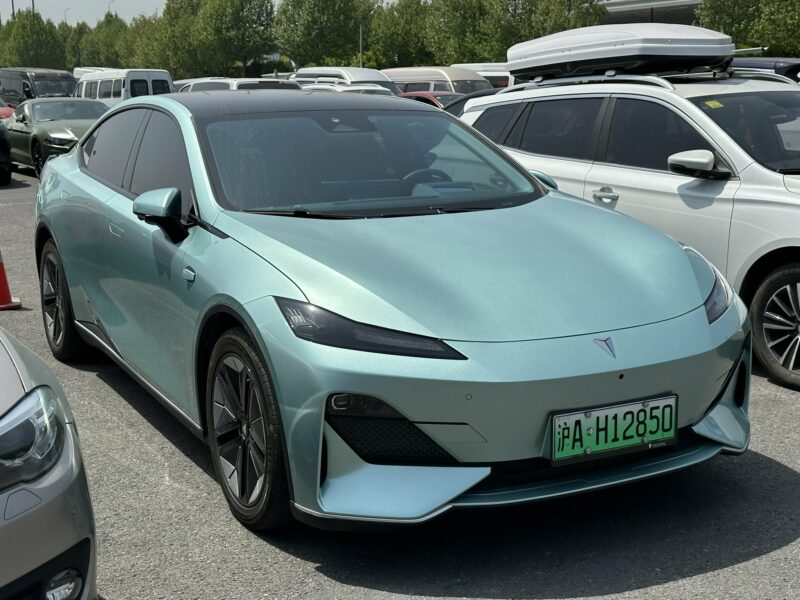 SL03 pure EV
The pure EV starts at 167,900 yuan (24,300 USD) and has a 190 kW single rear motor with a peak torque of 320 Nm. Acceleration 0-100 km/h is in 5.9 seconds, and the top speed is limited to 170 km/h. The resistance coefficient is 0.23 Cd.
The battery comes from CATL and is ternary NMC with 58.1 kWh capacity, suitable for a 515 CLTC range. The energy density of the pack is 171 Wh/kg.
SL03 also offers versions with a 79.97 kWh battery, 705 km CLTC range, and a 160 kW motor, this trim costs 199,900 yuan (28,900 USD).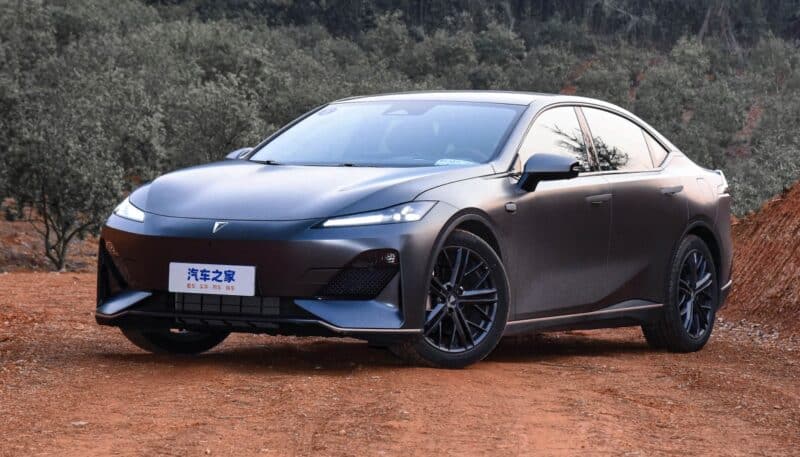 SL03 FCEV
The most expensive trim is the fuel cell for 699,000 yuan. Its hydrogen consumption reaches 0.65 kg/100km, and Shenlan also shared that every kilometer of the SL03 FCEV costs only 0.2 RMB (0.03 USD). But even this doesn't justify the price. As Deepal is a brand under state-owned Changan, they can dare to do expensive experiments, as making money is not the primary goal of SOE.
SL03 price cuts
Talking about the advantages of state-owned car makers, another is that they can always go deeper when it comes to discounts. SL03 dropped by 6000 USD in March amid a price war just culminating in China. And today, Deepal announced that the car would drop another 20,000 yuan to 149,900 yuan in a limited offer.
Exterior and interior
The car is a five doors five-seater and measures 4820/1890/1480mm, and the wheelbase is 2900mm. The interior is very minimalistic, with a lack of physical buttons. It features a 10.2″ instrument panel and a 14.6″ infotainment screen. The main screen of the SL03 can turn 15 degrees left or right. Other interior features of this vehicle include the 1.9-square-meter sunroof, 14 Sony speakers, an AR-HUD, etc.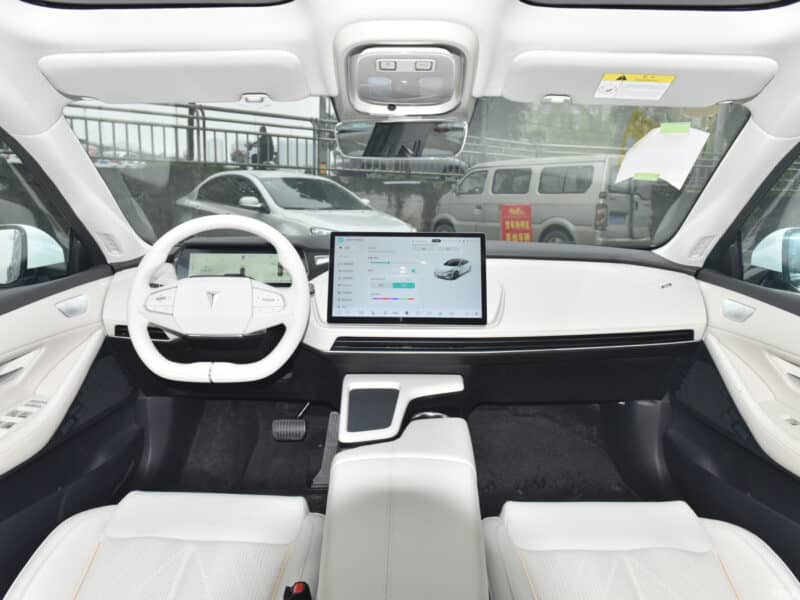 The Shenlan SL03 got 34 sensors, including one '4D' LiDAR sensor. Its self-driving system comprises NID 3.0 and APA 7.0 systems.
Deepal brand
Deepal is not the first cooperation between Changan, Huawei, and CATL. Two months before SL03 was launched, the Avatr 11 SUV was launched in May, and Avatr was the first project of the Chinese trio. Avatr and Deepal result from the 2020 collaboration that started in 2020 when Huawei, Changan, and CATL jointly announced they team up to build high-end automotive brands.
Deepal sales
All Deepal sales depend on SL03, but this will change as the SUV Deepal S7 will start deliveries soon. Last month Deepal delivered 8,568 units of SL3, 108% up MoM. The company announced at Shanghai Auto Show that they plan to sell 200,000 vehicles this year. Judging from the Tesla-like minimalistic interior and SL03 positioned as a Model 3 competitor, while S7 is designed to take on Model Y, it is clear who Deepal is after.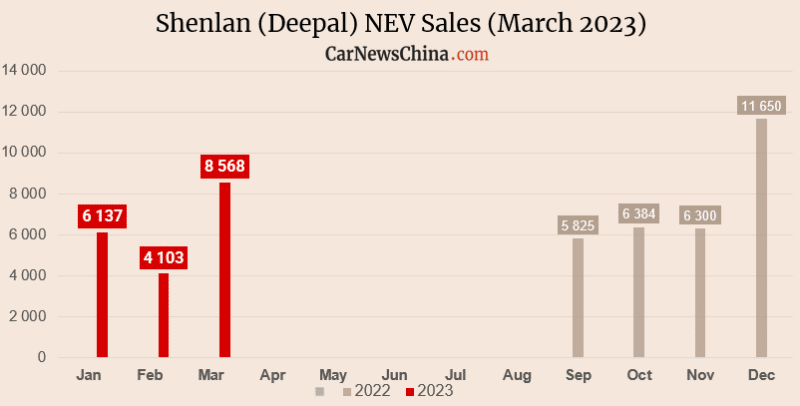 Editor's comment
Deepal got into the 50k club. In the overcompetitive Chinese market, this is a success, not a matter of course, even for a big animal like Changan. Also interesting to watch that the 200k yuan segment is becoming a 150k yuan segment.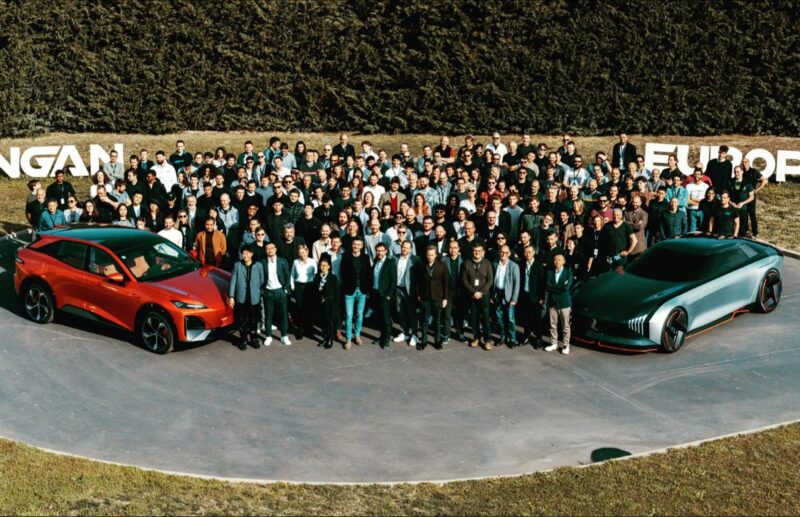 Alongside BYD Seal, SL03 is one of the sedans that put lots of pressure on Model 3 in China. Also, CarNewsChina talked to a few insiders from the company in their European design center. The brand will not stay China-only as testing of S7 on European roads is already happening, so get ready for another brand expansion in Europe. There are already many public clues, such as Deepal S7 attending Fashion Week and Paris.