On May 6, Lynk & Co 08 PHEV officially unveiled the powertrain details of their latest mid-size SUV coupe. The car will have a power of 400 kW (536 HP) and a peak torque of 900 Nm. It takes 5 seconds to accelerate from 0 to 100km/h. The 08 is their seventh model. Lynk & Co is a high-end brand under Geely Holding.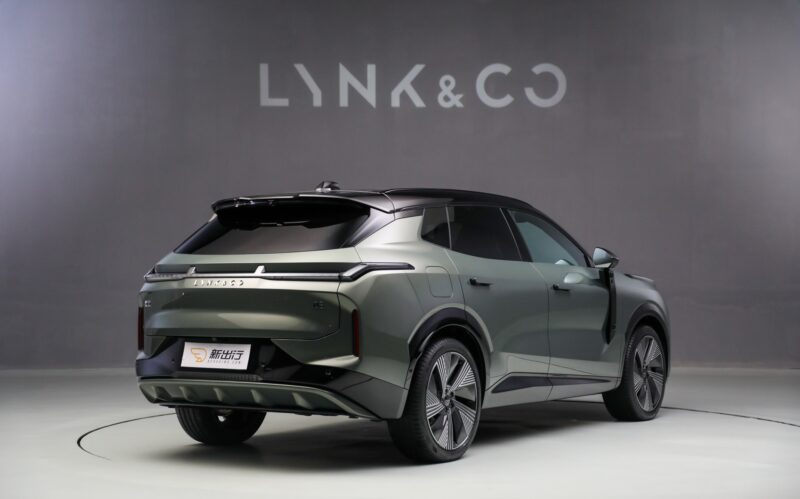 As for the battery, Lynk & Co 08 will feature a 39.6 kWh NMC ternary battery pack good for a 245 km CLTC battery range. Will a full tank, the PHEV has a combined range of 1400 km.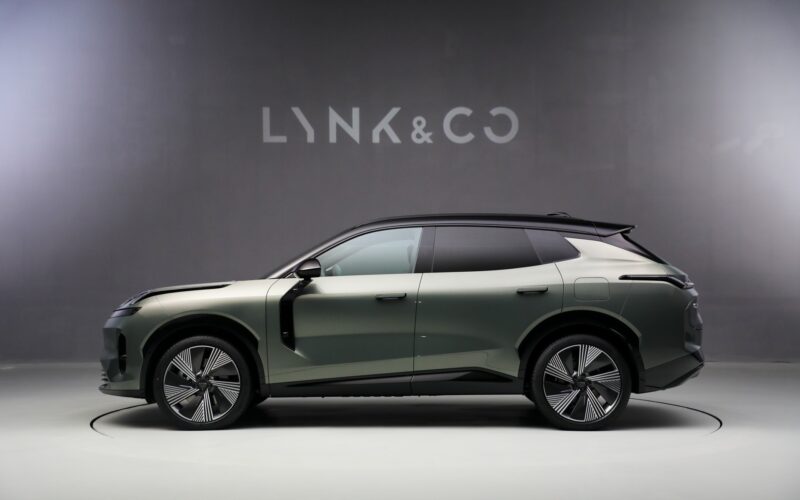 The PHEV is built on the second generation of the CMA platform, which will also underpin the XC60. The CMA (Compact Modular Architecture) was developed by Geely-Volvo and is used in various Lynk & Co and Volvo cars and Polestar 2.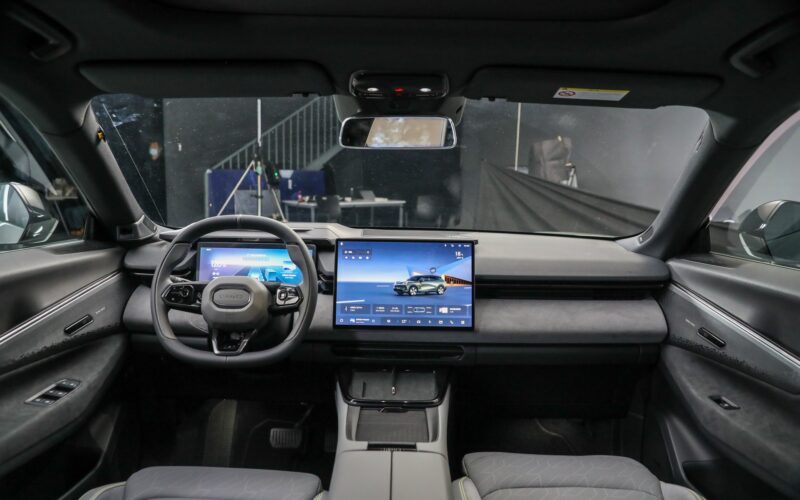 The 08 is a 4WD and features a Lynk E-Motive EM-P plug-in hybrid system with 1.5 turbo ICE and two electric motors. The Linux kernel based Flyme Auto operation system from Meizu interacts with the driver and passengers. Geely finished the acquisition of Chinese smartphone maker Meizu in June last year. Snapdragon 8155 takes care of the computing power.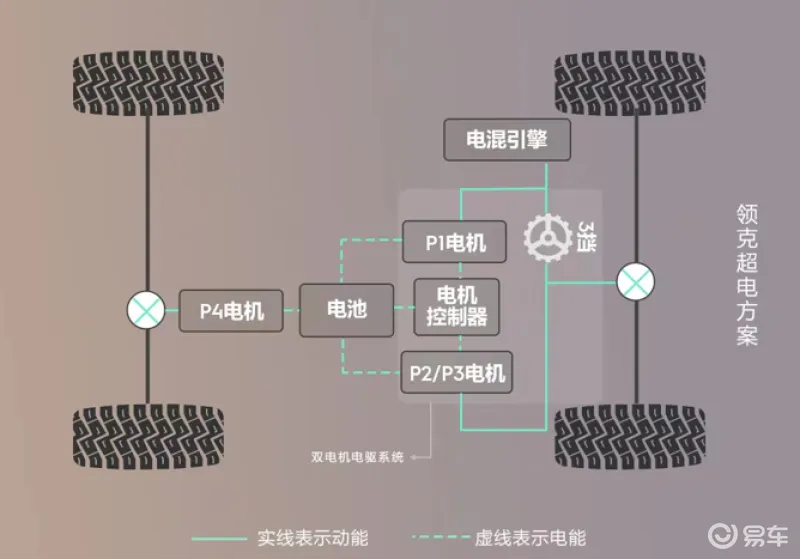 Exterior
It is indeed a good looker with a rugged design. And don't be fooled; despite being PHEV with ICE under the hood, the 08 has a closed grille, so it looks like an all-electric vehicle at first sight.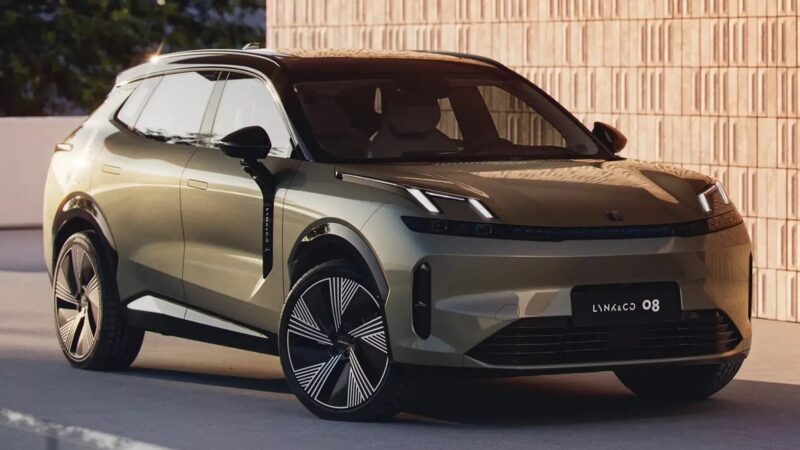 The Next Day concept car served as the inspiration for the 08. Like the concept car, it features running lights with twin vertical strips on the hood. These lights gradually converge into a singular element as they ascend. Located below the running lights are the high beams of the 08.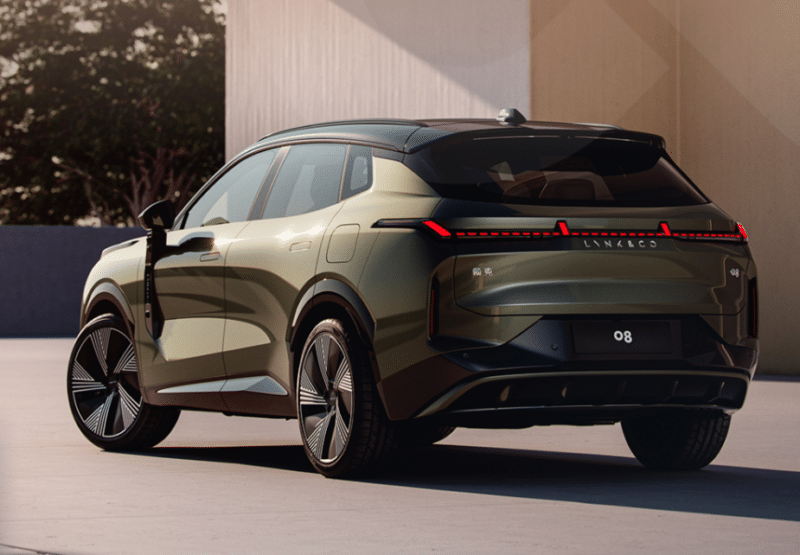 Lynk & Co 08 employs Geely's EM-P plug-in hybrid system with a 3-speed DHT Pro transmission. Geely claims that the system's cooling mechanism is highly efficient, enabling a 30% reduction in the grille area. Consequently, the air intake in the bumper's lower section will effectively cool the internal combustion engine.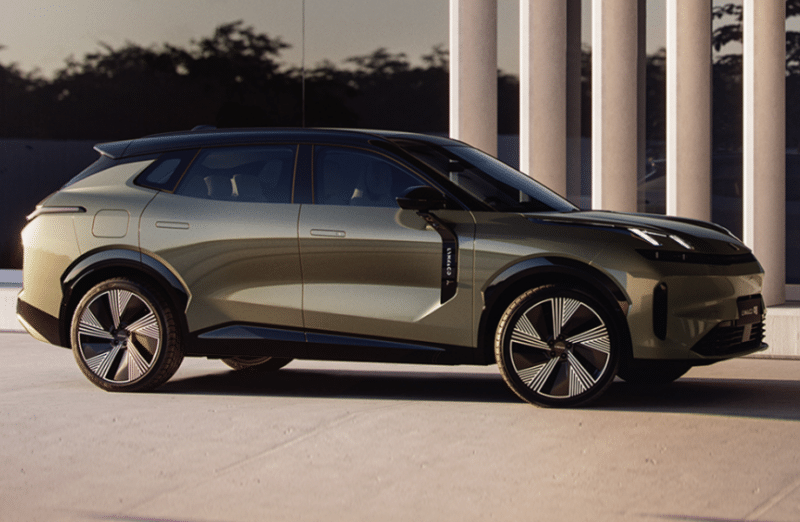 The Lynk & Co 08 is categorized as a mid-size SUV, with a wheelbase of 2848 mm and dimensions of 4820/1915/1685 mm. Compared to Lynk & Co's flagship car, the 09, the 08 is 222 mm shorter, 62 mm narrower, and 95 mm lower. The 08's size is slightly larger than the BMW X4, Mercedes-Benz GLC, Volvo XC60, and other vehicles in its category. The wheels are 21″.
Interior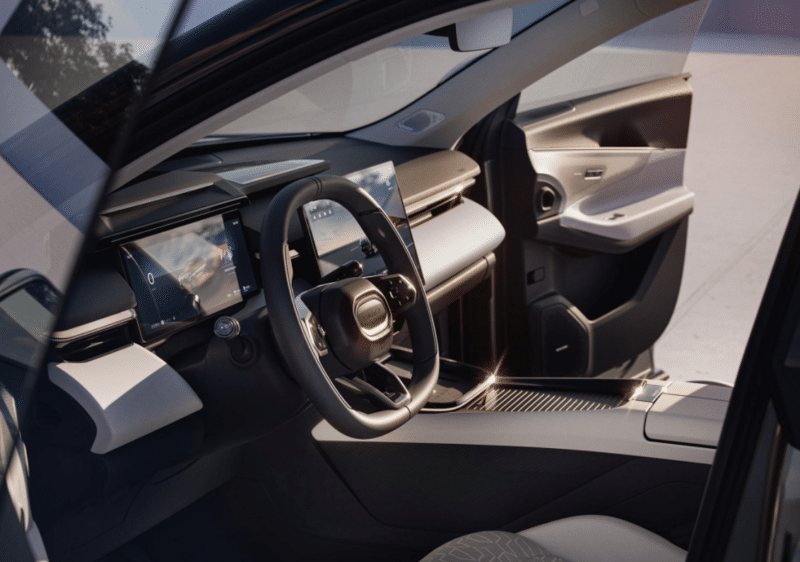 While the exterior might be too rough for someone, the interior is clean and sleek. The center tunnel is simple, hiding a wireless charging pad and two cup holders. It features two screens – a 12.3″ instrument panel and a massive 15.4″ infotainment screen. It also has a 92″ AR HUD (Head-Up-Display). Thanks to Flyme Auto OS, the smartphone and SW quality connectivity are excellent.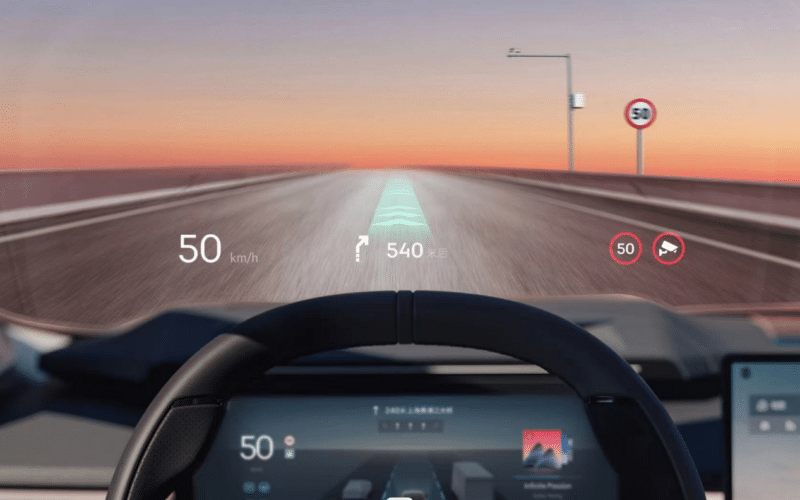 Editor's comment
Lynk & Co already sells in Europe; it offers the 01 PHEV SUV in Netherlands and Germany. In China, Lynk & Co sells six models: 01, 02, 03, 05, 06, and 09, all offering PHEV and mild hybrid (so basically pure iCE) variants. In China, Lynk & Co marketed itself as a hip-ish brand for rebellious millennials with skateboards, cool t-shirts, swings, and all; in Europe, they try a more adult approach as the brand is becoming more mature.
The 08 officially debuted on March 25, and today we finally learned the powertrain. We still await the price tag and launch date, which wasn't announced yet but should be 'soon' according to Lynk & Co. We will keep an eye on that and also Geely's expansion plans with the 08.