On May 24, Nio launched its second generation ES6 SUV, and the deliveries started in the evening of the same day. Chinese consumer behavior research agency 车fans (CarFans in English) published a report about customer behavior in Nio stores in the first 72 hours after the launch of ES6, which is between May 24 – 27.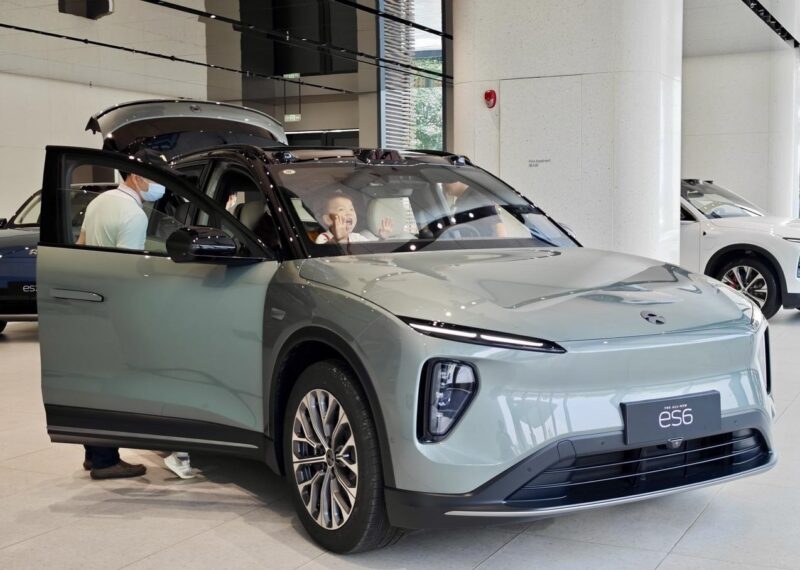 The report revealed that 60 – 70% of customers entered Nio stores to see ES6. Each store in China received 90 pre-orders of ES6 on average, including 20 confirmed orders with a downpayment.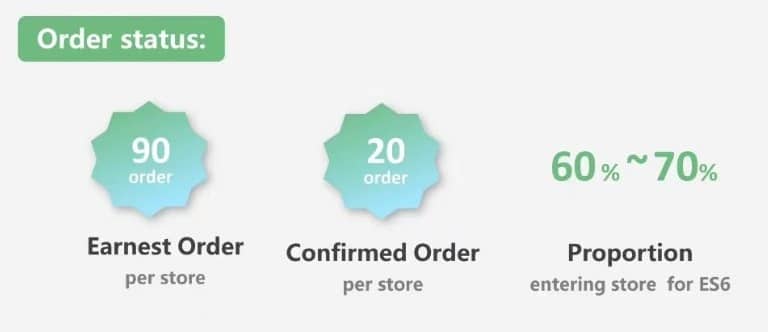 The confirmed orders mainly came from Tier 1 and Tier 2 cities, while stores in Tier 3 and Tier 4 cities had a relatively low amount of confirmed orders, according to the report. The pre-orders are valid until July 31, after which they are automatically refunded if unclaimed. Shao Jun from Car Fans says the pre-order cancellation rate is about 10%.
A typical customer
70% of customers of ES6 are males between 30 – 40 years. The target group of ES6 is families with young children, which is no surprise for a large SUV. The proportion of previous generation ES6 owners who opt in for new ES6 is about 20%, which is relatively low compared to other models.

Configuration upsale
On paper, Nio ES6 Gen2 offers ten exterior colors. However, the current sales are dictated by stock inventory. 30% of customers go for blue, and 30% go for grey, which are mainly in stock, in order to get the car without waiting. Moreover NOMI Mate assistant costs about 4,500 yuan (640 USD), and the Comfort package costs 9,500 extra. This sparked a little customer anger, as the Comfort package was the most chosen option, almost perceived as standard.
Competition
The survey also asked customers about which other cars they weight in for purchase. Most customers compared ES6 Gen2 with Li Auto L7/L8 – about 50%. 20% compared to Mercedes-Benz GLC or BMW X3 and 20% to Zeekr 001.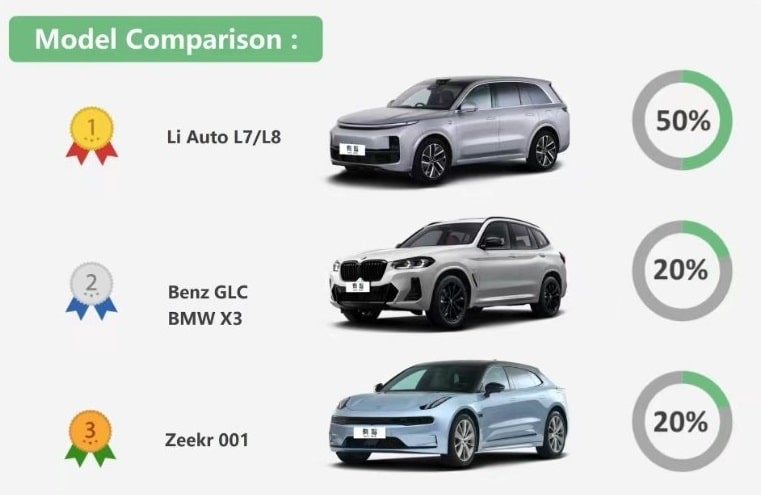 The report also mentioned that many customers who considered IM LS7 SUV to Li Auto L7/L8 were expecting the ES6 price to be about 320,000 – 340,000 yuan and tried to negotiate a better price, which wasn't possible due to Nio's Tesla-like price transparency on the website.
Nio ES6 Gen2
New Nio ES6 offers two variants which cost 368,000 yuan (52,200 USD) for a 75 kWh battery option and a 100 kWh battery option for 426,000 yuan (60,400 USD). The variant with a 150 kWh semi-solid state battery will debut in July, according to Nio. The price of ES6 without battery is 298,000 yuan (42,300 USD). Dimensions (L/H/W): 4854/1995/1703mm, and the wheelbase is 2915mm.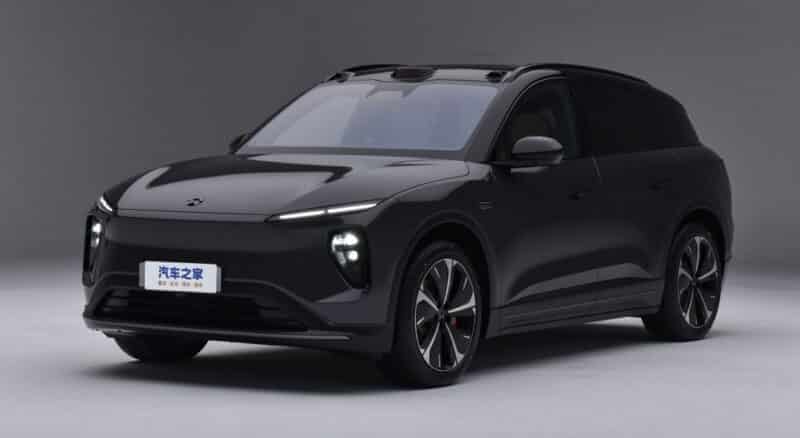 ES6 is a 4WD and can accelerate 0-100 km/h in 4.5 seconds thanks to dual motors with a maximum power of 360 kW (482 HP) and a peak torque of 700 Nm. The front engine has 150 kW, and the rear motor has 210 kW of power. The EV will feature 20″ or optional 21″ wheels.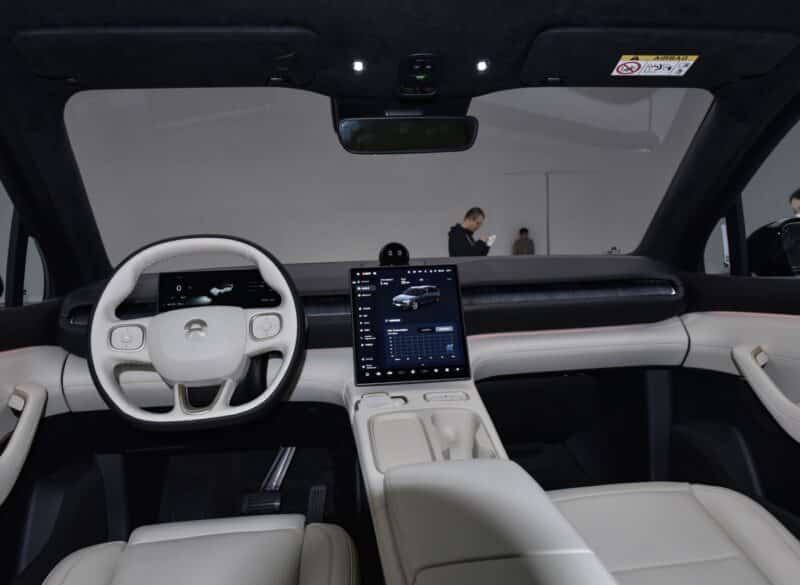 The new EV comes with a Nio AQUILA sensor system, consisting of 33 high-performance sensing units, and Nio ADAM Super Computing with four Nvidia Drive Orin X chips, achieving a computing power of 1,016 TOPS – which means it can perform over 1 trillion operations per second.
Editor's comment
Nio ES6 is being offered in about 330 stores around China, meaning there were 29,700 pre-orders in 72 hours. Still, keep in mind these are just pre-orders for a refundable deposit. The confirmed orders give us a more reasonable number – 6,600 units in the first three days is not bad for a premium car. My guess would be most of the deliveries would take place next month, so don't expect May numbers to be somehow explosive. However, June is a showdown for Nio as the retooling of F1 and F2 must be over, and they have to present a serious step up.
Disclaimer: Nio ES6 will be called EL6 in Europe due to a trademark battle with Audi.