On June 1, Nio published its monthly report, revealing Hefei-based automaker sold 6,155 cars in May, continuing its Q2 struggle. Deliveries are down 7.55% from April and 12.37% down compared with May last year.
The sales consisted of 2,396 electric SUVs and 3,759 electric sedans. Nio didn't provide a further breakdown, but CarNewsChina learned that most of the delivered sedans were ET5. Cumulative deliveries of Nio vehicles reached 333,410 as of May 31. Year-to-date (January – May), Nio delivered 43,854 vehicles, increasing by 15.8% year-over-year.
CNC previously estimated May deliveries to be 6,200 units, meaning the error rate is 0,73%. For Nio, this is the third month in a row of continuous decline.
Nio currently has three main models on the market – the 2023 version of the ES8 large SUV, ET5 entry-level sedan, and ES6 mid-size SUV second generation, which started deliveries last week on May 24.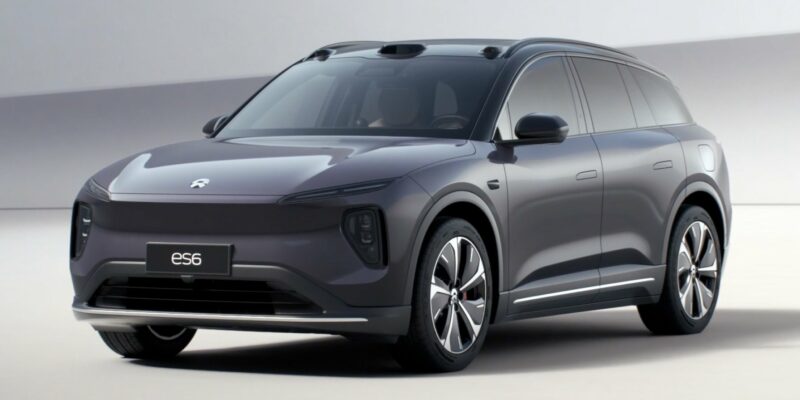 Nio also sells ES7 SUVs, EC7 and EC6 coupe SUVs, and ET7 sedans, but their deliveries are insignificant compared to the abovementioned golden trio.
In June, Nio plans to launch the ET5 touring – station wagon/shooting brake – version of their best-selling ET5 sedan. The new ET5 is aimed at the European market.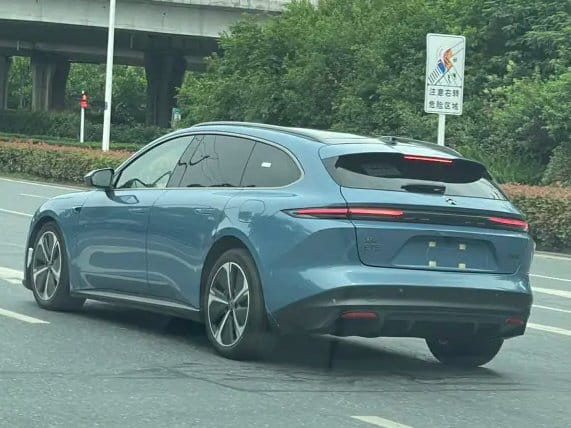 William Li, Nio's CEO, and co-founder, previously reconfirmed he is confident of achieving its target of 250,000 delivered vehicles in 2023. That would be a 100% growth compared with 122,486 cars in 2022.
To fulfill this goal, Nio needs to deliver 206,146 EVs more vehicles by the end of 2023, meaning to sell 29,450 cars monthly on average in the next seven months.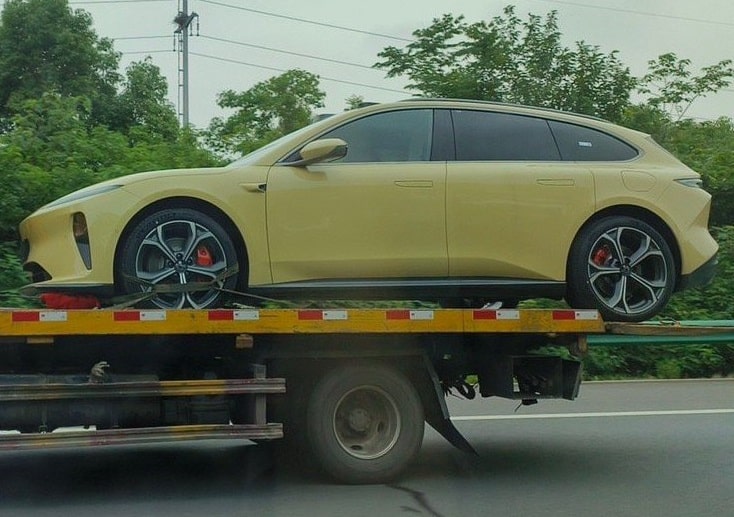 Nio also plans to increase its battery swap station (PSS) coverage significantly. In Q1 company announced they plan to add 400 new PSS in 2023, increasing the total number to 1,700, but this goal was later changed to 1000 new PSS this year, meaning the goal is to have 2,300 PSS in China by the end of December. Nio currently operates about 1450 PSSs in China as of May.
In Europe, the PSS installation target was also reiterated. In 2022 Nio claimed their goal was to add 120 PSS in Europe in 2023, but this was later quietly changed to 80 new PSS. Nio currently operates 13 PSS in four EU countries and Norway.
Nio follows its 25 countries by 2025 plan, meaning the Chinese EV maker wants to establish a presence in 25 countries until 2025. It entered the first EU countries in October through Germany, Netherlands, Sweden, and Denmark. The following targets are France, Switzerland, Italy, Hungary, Spain, Austria, and – the United Kingdom.
Nio is not stopping in Europe. In November last year, William Li confirmed that Nio wants to expand to the US market before 2025, saying the next generation of Nio cars is coming to the US.
Li didn't clarify what he meant by "next generation," some Chinese media speculate it might be a hint for the next generation platform NT 3.0. Nio previously announced it would start work on the NT3 in Q3 2023.
Editor's comment
While the May numbers are disappointing for sure, I interpret them as an ET5 not fulfilling its duty. However, keep in mind these numbers tell us little about ES6 G2. Many expected the new ES6 start will be explosive, and 3,000 units on the first day, but that's not how delivery centers work. ES6 will step up continuously, and we will learn about ES6 acceptance next month from June numbers. I expect it to be really good; otherwise, Nio has a serious problem. As William Li said: If this car (ES6) doesn't sell well, I will have to find a new job.