Chery and Huawei developed electric sedan, Luxeed S7, will start taking small deposit orders next month, while the full deposit orders will start October. The EV is expected to enter stores on October 20th and start deliveries during Guangzhou Auto Show on November 17th, according to a known automotive blogger Zhu Yulong.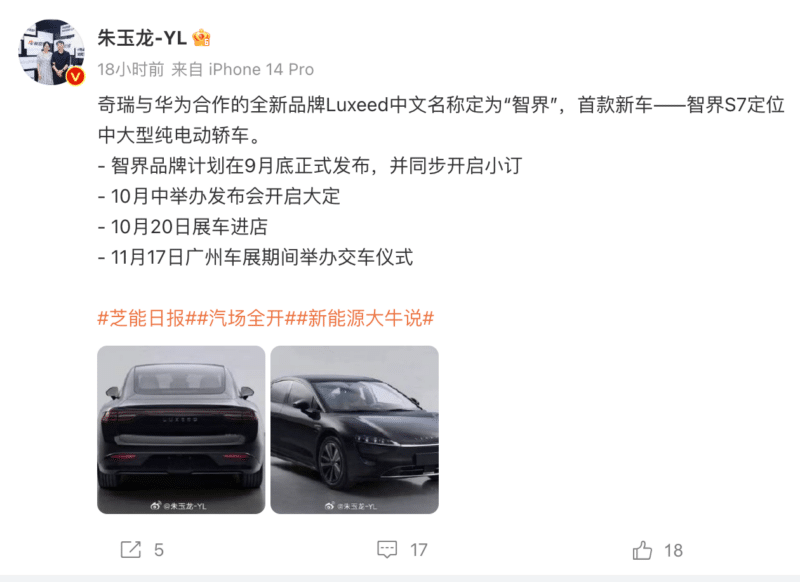 The mid-sized electric sedan should be the first car to carry Huawei's Harmony OS that allows multi-screen sharing function, which can realize multi-screen simultaneous viewing in the cabin. It carries one LiDAR and is expected to be equipped with Huawei's autonomous driving system, ADS 2.0. The second generation of Huawei's ADAS was launched in Shanghai, Shenzhen, Guangzhou, Hangzhou, and Chongqing. The feature has a BEV (Bird's Eye View) network and a GOD (General Obstacle Detection) network to perceive abnormal objects such as overturned vehicles, fallen trees, etc, according to Huawei.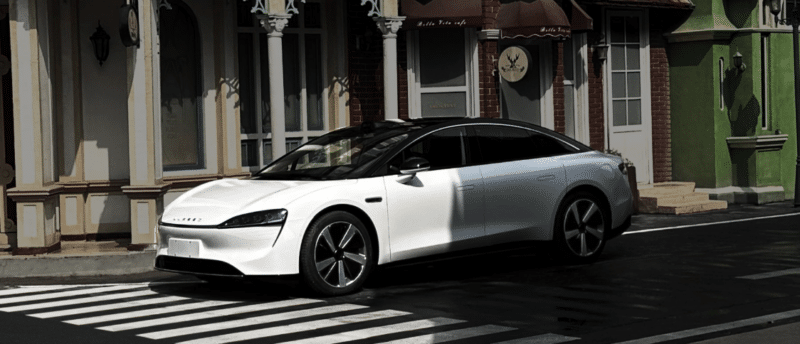 Based on the blogger's report, S7 will be built on 4971/1963/1474 mm chassis that sits on 2950 mm wheelbase. The EV will be offered in three versions – rear-wheel drive (RWD) standard range, RWD long range and all-wheel drive. The rear-wheel versions of S7 will be driven by an electric motor with a maximum utput set at 215 kW, while the AWD will be driven by two electric motors installed in front and back with maximum outputs at 150 kW and 215 kW respectively.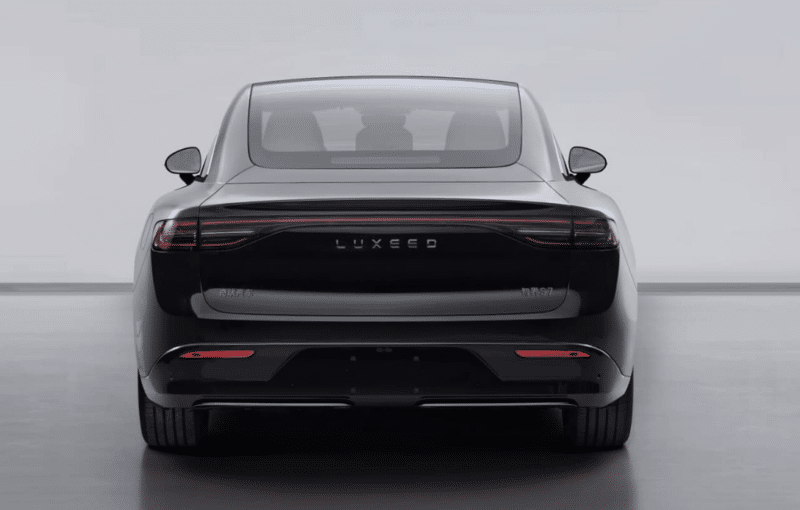 From the official images unveiled this month, Luxeed adopts a fastback design is equipped with the popular hidden door handles, and runs five-spoke wheels with red Brembo brake calipers. The exterior adopts a two-color body. In the front, the C-shaped headlight group and the Luxeed brand logo at the front of the engine cover make the car highly recognizable. At the rear, the Chery logo can be seen at the lower left.
The Luxeed S7 stands on the E0X platform developed by Chery. Chery will be in charge of the production of the Luxeed S7. The Luxeed S7 will be equipped with the M3P battery from CATL, which is a hybrid battery combining ternary and LFP battery chemistry.
Source: Yiche