The Leapmotor C01 EREV sedan was unveiled in official images in China. Previously, it was exposed by the Chinese regulator (MIIT) as it got the mass-production permission. The Leapmotor C01 will rival some other EREV and PHEV sedans in China, such as Neta S, Deepal SL03, BYD Seal DM-i, etc. It will hit the market this year. As for the live premiere, it is scheduled for September 20. Let's get to know the Leapmotor C01 better.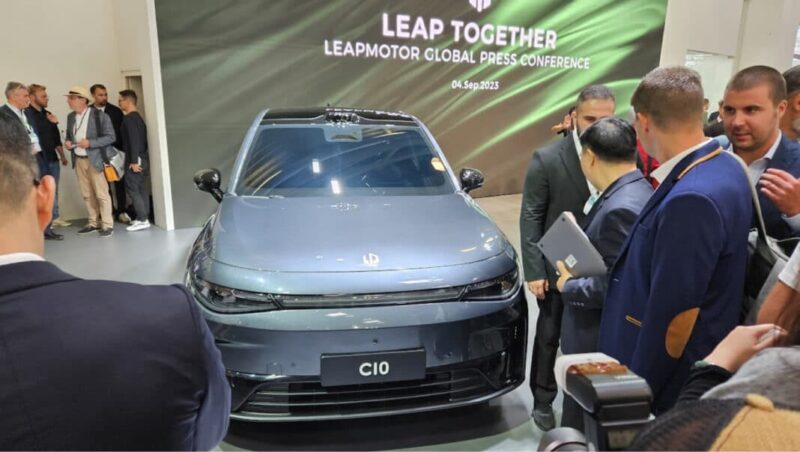 In case you aren't well acquainted with Leapmotor, we will remind you that it was founded in 2015. It took Leapmotor three years to launch its first model that was S01 electric coupe. At the moment, the Leapmotor's model line comprises three models: C11 SUV, C01 sedan and T03 city car. In the next two years, Leapmotor aims to launch six more models based on the new Leap 3.0 architecture. They will sell internationally in Europe, Asia Pacific, Middle East and Americas. The first global model from the Leapmotor was revealed at the IAA Mobility 2023. It is the C10 SUV.
Leapmotor C01 EREV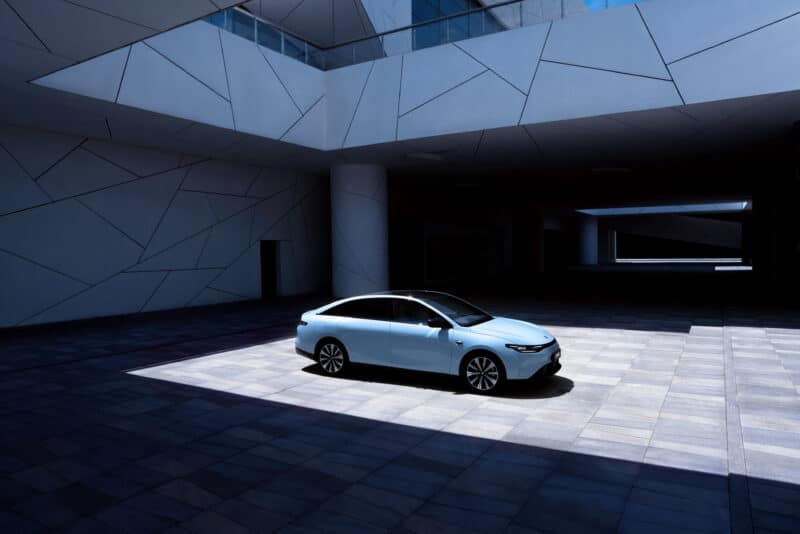 Now, let's get back to the Leapmotor C01 EREV sedan. As mentioned, it was already exposed by the Chinese Government during the domestic homologation process. Thanks to the regulator, we know valuable insights about the car. But first, let's talks about its official images.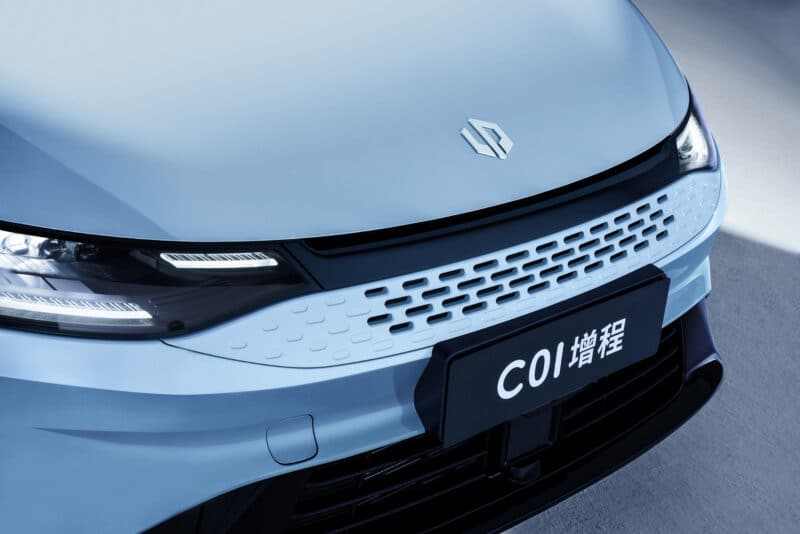 We can clearly see that the EREV version of the Leapmotor C01 stays in line with the look of the all electric modification of this vehicle. There is a single exception, which is a radiator grille with some kind of chess pattern of slots. Leapmotor calls it "Unbounded Grille" which is a funny name. And it becomes even funnier because this grille is actually a single element that clearly has edges.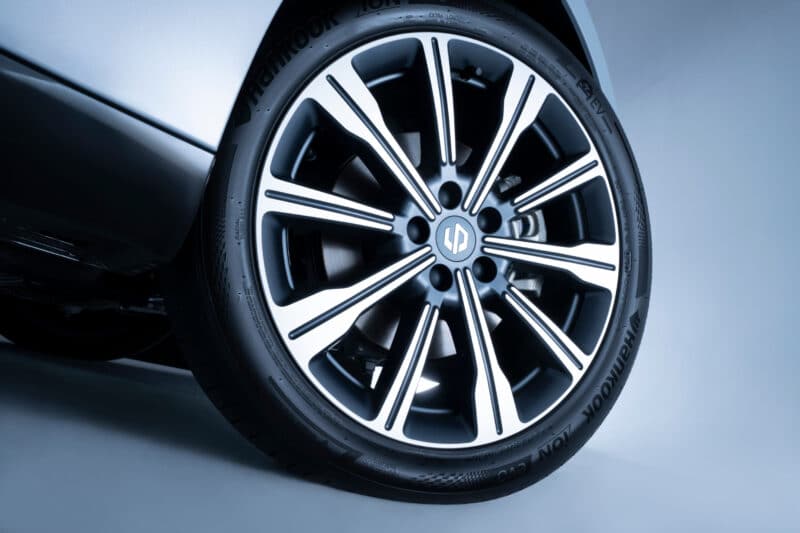 Other features of the Leapmotor C01 EREV styling are retractable door handles, a slick roofline and 10-spoke wheels with Hankook tires. The rear end of the C01 EREC has a single LED taillight unit and a ducktail spoiler. Worth mentioning that the actual car hasn't got a rear window. Instead, it has a large panoramic roof that spreads all the way along the roofline.
Leapmotor C01 EREV specs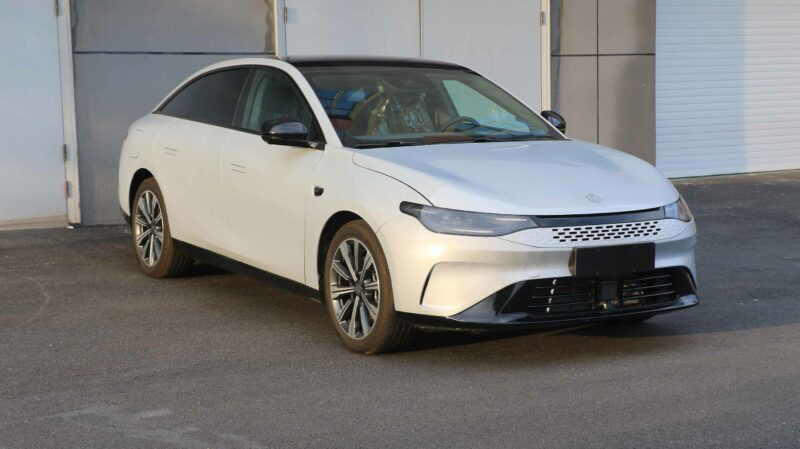 Now, let's talk about the dimensions of the Leapmotor C01. It is a large sedan with length, width and height of 5050 mm, 1902 mm and 1515 mm, respectively. So, in terms of sizing, it stays close to such cars as Audi A6, BMW 5 Series and Mercedes-Benz C-Class.
Speaking about the powertrain of the Leapmotor C01, it is represented by the 1.5-liter self-aspirated 95-hp petrol-powered engine from Sokon (under Dongfeng). The same engine can be found in AITO M5 EREV SUV from Seres and Huawei. Anyway, it doesn't transfer any torque to the wheels, acting as a generator. As for the electric motor, it has a power output of 200 kW (272 hp). It is powered by two optional batteries made by CALB. The first one is LFP with a capacity of 30.1 kWh, good for 148 km of range (unknown cycle). As for the second battery, it is ternary (NMC) with a capacity of 43.8 kWh. With it on board, the C01 EREV can run up to 248 km on a single charge. It is an impressive number.
We will get to more information about the Leapmotor C01 after the official premiere of the car that is scheduled for September 20. Stay tuned!
Source: MIIT, Leapmotor