The price range of the Fang Cheng Bao Bao 5 PHEV SUV from BYD has leaked online. The new off-roader with 680 hp and 1,200 km of mixed range starts at 289,800 yuan (39,730 USD). We will remind you that Fang Cheng Bao opened reservations for the Bao 5 during the Chengdu Auto Show. Its official launch is scheduled for this year.
Briefly on Fang Cheng Bao Bao 5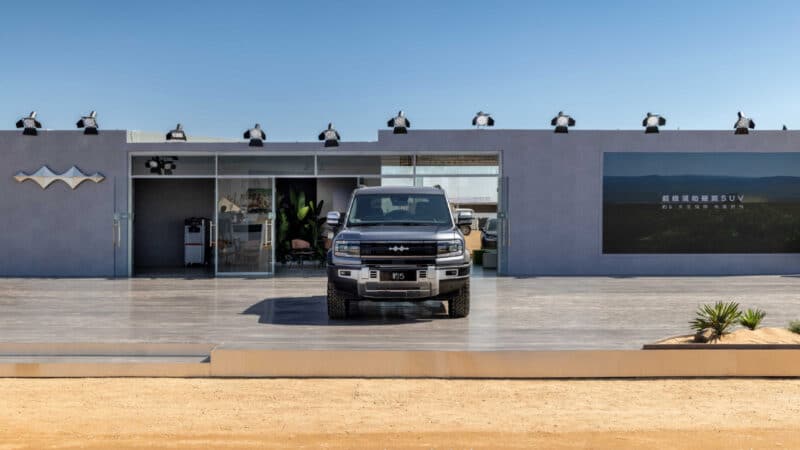 The Fang Cheng Bao (FCB) was launched this year as an off-road NEV (New Energy Vehicle) brand. It plans to launch about 100 stores in 60 cities across China, taking over the space from premium automakers. The Fang Cheng Bao's model line will comprise three models in the future: Bao 3, Bao 5, and Bao 8.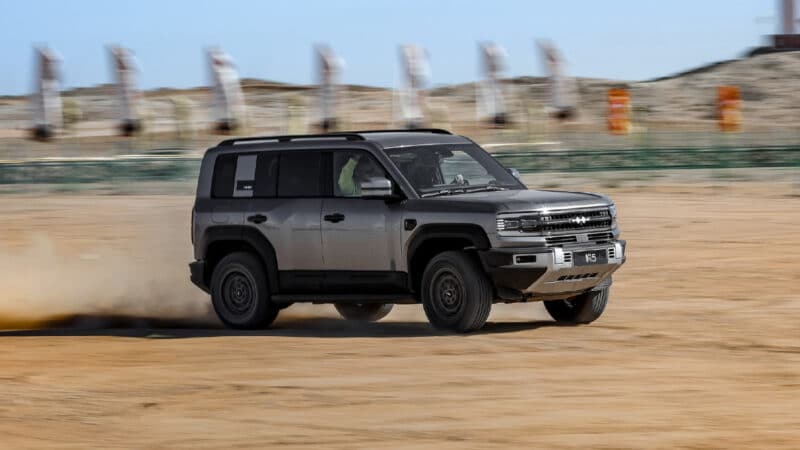 Bao 5 (豹5, Leopard 5 in English) is the first model under FCB. It is a mid-size SUV with dimensions of 4890/1970/1920 mm and a wheelbase of 2800 mm. The exterior styling of the FCB Bao 5 adopts a new "Leopard Aesthetics" language. It has large headlights, a high bonnet line, and traditional SUV proportions. The Bao 5's powertrain adopts a DMO hybrid platform. It comprises a 1.5L petrol-powered ICE and two electric motors. Its total power output reaches 680 hp (500 kW) and 760 Nm, suitable for zero-to-hundred acceleration in 4.8 seconds.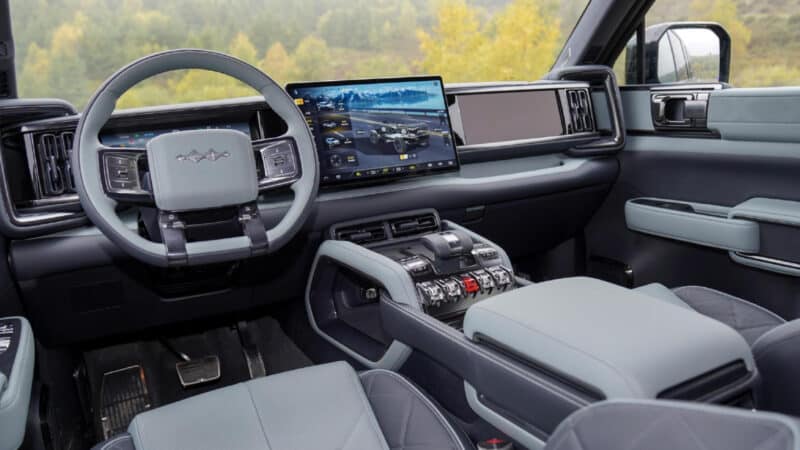 Another feature of the FCB Bao 5 is three differential locks that will help it in the most challenging off-road routes. Its battery will charge 125 km (CLTC) in 16 minutes with CTC technology. As for the mixed range of the new off-roader, it reaches 1,200 km. Inside, the Bao 5 features three screens, a 50-inch AR-HUD, Devialet-branded speakers, and 11 airbags.
Fang Cheng Bao Bao 5 price leaked in China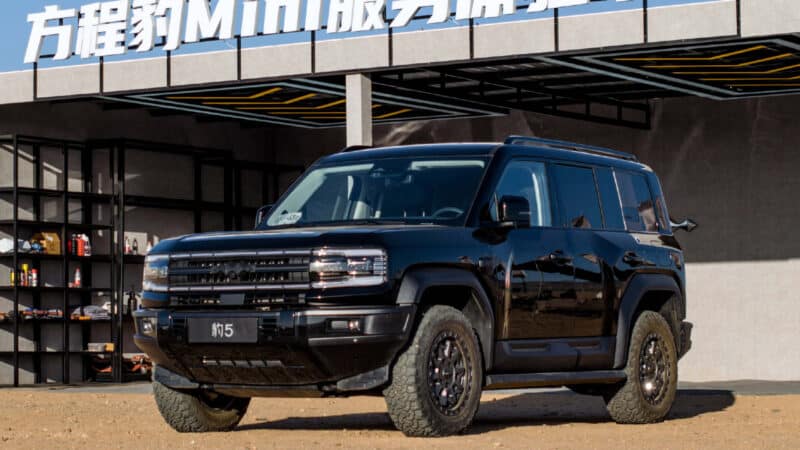 Initially, the FCB Bao 5 was said to start at 400,000 yuan (54,850 USD). However, after the opening reservations, Fang Cheng Bao disclosed that the price range of the Bao 5 would lie in the 300,000 – 400,000 yuan (41,130 – 54,850 USD) range. However, this PHEV beast has appeared to be even cheaper, as its price range was exposed.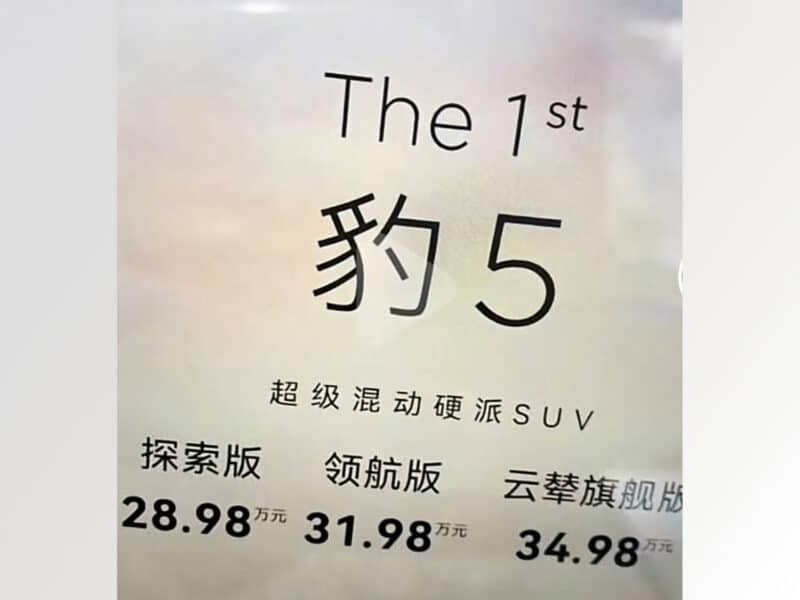 The FCB Bao 5 has three trim levels. The first one is called 探索版 (TanSuoBan, Explorer Version). It costs 289,800 yuan (39,730 USD). The second configuration is 领航板 (LingHangBan, Navigator Version). Its price tag reaches 319,800 yuan (43,850 USD). And the top-trim FCB Bao 5 is called 云辇旗舰板 (YunNianQiJianBan, Cloud Chariot Flagship Version). Its price is 349,800 yuan (47,950 USD). Only the top-trim car is equipped with the DiSus-P suspension system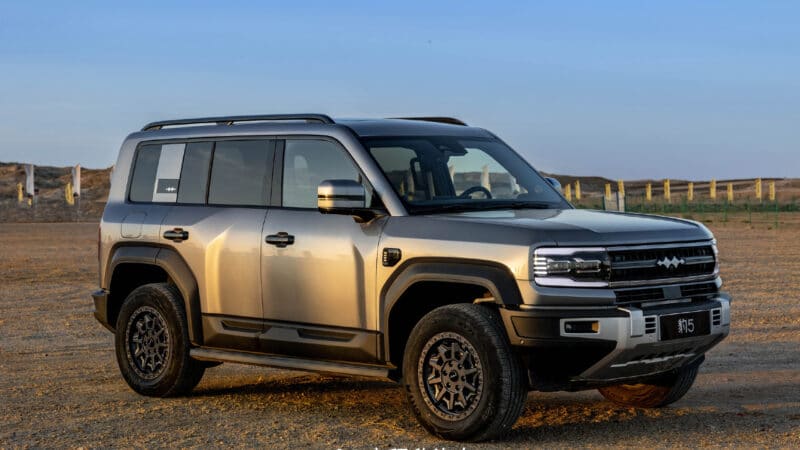 In China, the FCB Bao 5 will compete with the recently launched Tank 400 Hi4-T SUV from Great Wall Motor. The entry-level Bao 5 is only 10,000 yuan (1,370 USD) more expensive than the GWM's off-roader. On the other hand, the Bao 5 features a stronger powertrain. So, there will be fierce competition between these two beasts.
Source: Weibo