The interior spy photo of the Huawei and Chery-made mid-size electric sedan, Luxeed S7, shows a place in the front passenger space that could accommodate a 40-inch rolling light field screen, enabling a 21:9 format.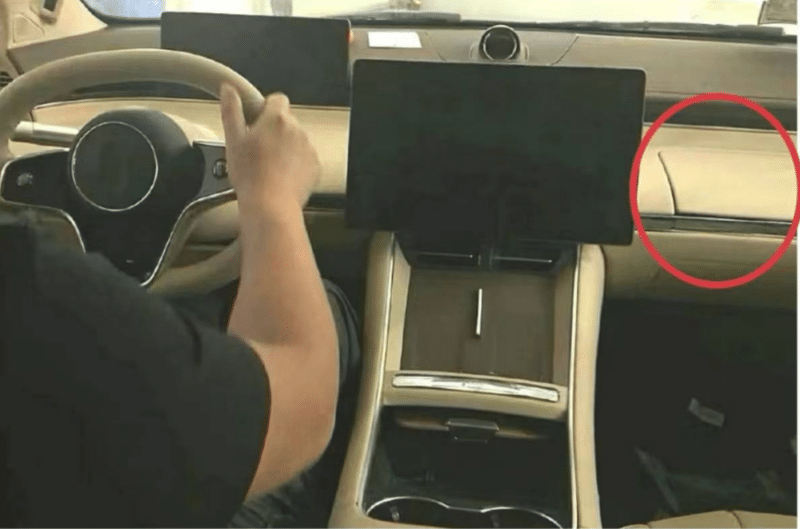 Huawei's managing director, Yu Chendong, said the Luxeed S7 will be officially offered for sale in November. The director's announcement confirmed an earlier report by the known Chinese automotive blogger Zhu Yulong, claiming Luxeed will go on sale at Guangzhou Auto Show on November 17. The blogger added that S7 will start taking full deposit orders in October, with the sedan landing in stores on October 20.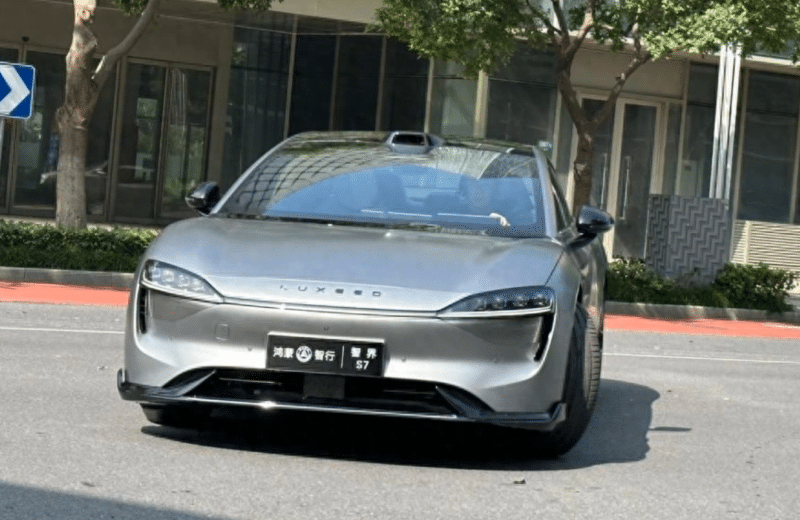 The mid-sized electric sedan should be the first car to carry Huawei's Harmony OS, which allows a multi-screen sharing function to realize simultaneous viewing in the cabin. The car features one LiDAR and should assist the driver with Huawei's autonomous driving system, ADS 2.0.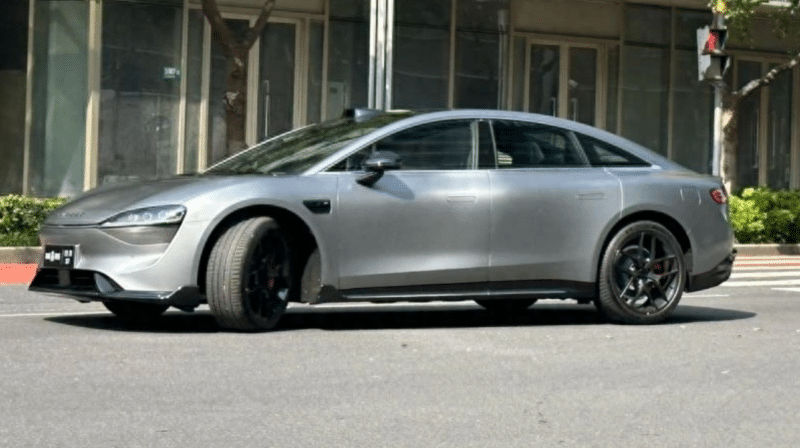 More data on the car was released in August when Chery applied for its electric vehicle (EV) sales approval. The car measures 2971 (5004)/1963/1472 (1461) mm. The body length differs due to different bumpers. As for the height, the main reason for varying numbers is air suspension.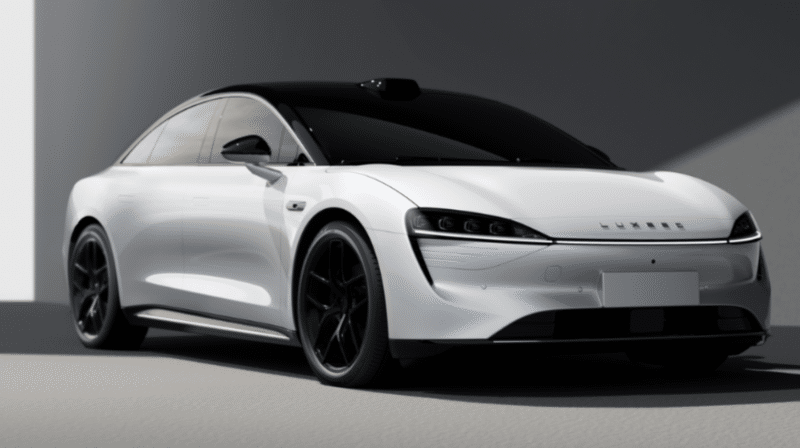 The entry-trim's powertrain has a 215 kW electric motor from Huawei on the rear axle. It is powered by a lithium-iron-phosphate (LFP) battery from Contemporary Amperex Technology Co. (CATL). The second option features a hybrid M3P battery.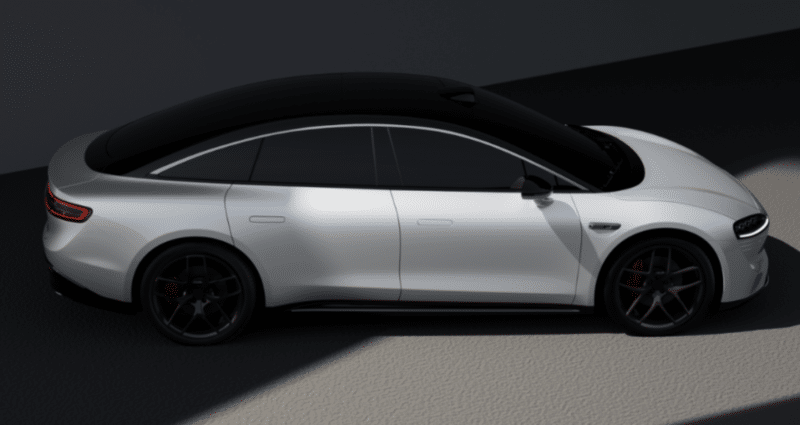 The M3P is a CATL-made battery that uses ternary and LFP cells in the same pack. Ternary cells are placed on the edges as they are more efficient at low temperatures. The LFP cells are in the middle of the pack. As a result, the M3P battery has better cold resistance.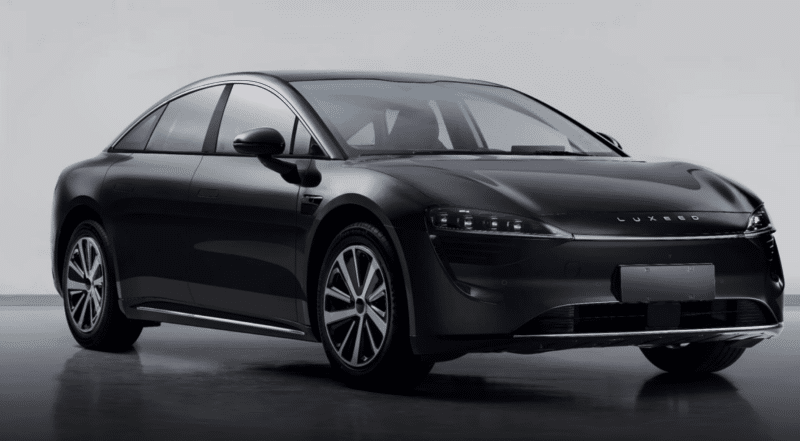 Based on earlier reports, M3P should be cheaper by 20% compared to ternary cells. Compared to LFP, the cell is 10% more expensive, the energy density is 20% higher, and the cost per watt is estimated to be around 3% lower. M3P should enable a 700 km range.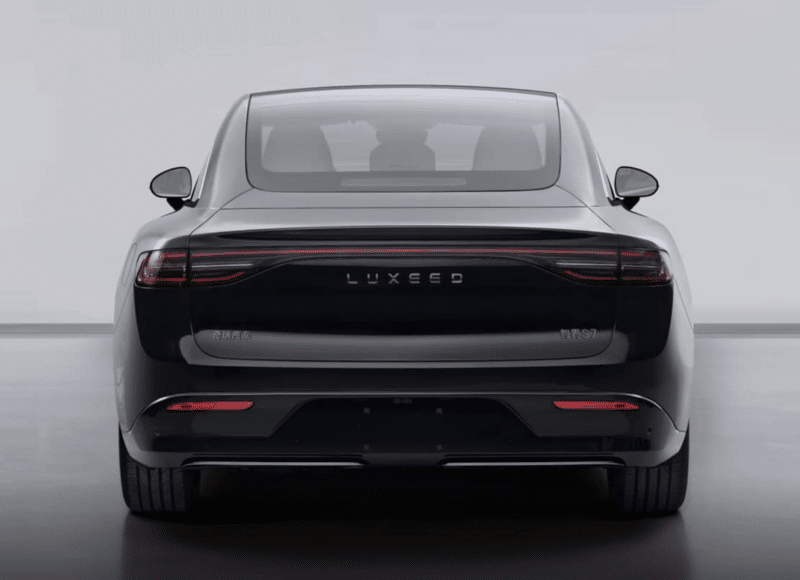 Luxeed is Chery's premium EV brand in cooperation with Huawei. The S7 will be the first model under the brand. Chery will be responsible for manufacturing the Luxeed S7, while Huawei will act as the main supplier of electric motors, software, and other elements. It is not clear who will sell the car, but based on the car's Chinese name, 智界 (Zhijie), the EV might be sold in Huawei's stores as its name correlates with the Chinese name of the AITO, 问界 (Wenjie). Aito is a brand that Huawei runs with Seres..
Source: Xchuxing