The Ford Bronco manufactured by Jiangling Motor was spotted during road tests in China. It has got the mass-production permission from the Chinese Government. The market launch of this off-roader is scheduled for March-May 2024.
In September this year, Ford Bronco got a sales license in China. It was revealed that this SUV will be manufactured by the joint venture between Jiangling Motor (JMC) and Ford. In China, the American automaker is also involved in the JV with Changan. Only the JMC-Ford JV will assemble Bronco in China. But it will use the 2.3-liter engine from Changan-Ford.
Ford Bronco spy shots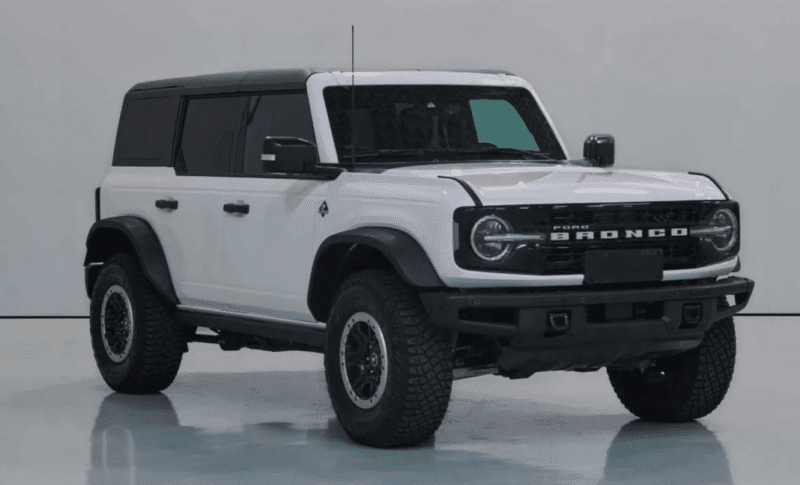 Previously, the Ford Bronco's exterior for the Chinese market was exposed by the regulator. In general, it stays in line with the US-made version. But its front grille has an additional "Ford" inscription, since Bronco isn't a well-known name here. From the back, it also has a 江铃福特 (Jiangling-Ford) badge that indicates that the JMC-Ford JV manufactures this vehicle.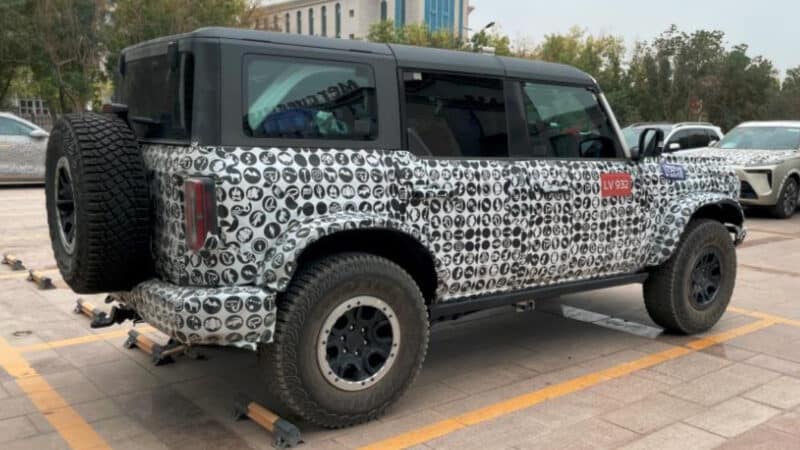 In spy shots, we can see that the Bronco stays in line with the version exposed earlier. It rides on the same R17 AT tires from Goodyear. It is a hard-top SUV with wide wheel arches, rugged bumpers, and massive ground clearance. We will remind you that the dimensions of this model are 4800/2070/1990 mm with a wheelbase of 2950 mm. In the US market, the Bronco is slightly longer, narrower, and lower.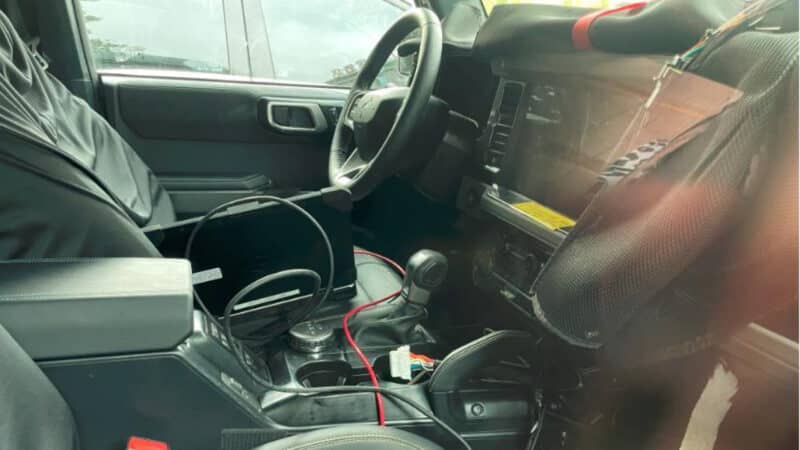 The interior of the China-made Bronco also leaked online. It generally stays in line with the US version. It has the same gear selector, cup holders, a huge touchscreen, and a three-spoke round steering wheel with a signature black horse badge.
According to the information from the Chinese regulator, the Ford Bronco will be powered by the Changan-Ford 2.3-liter engine. Its power output reaches 275 hp with 455 Nm of torque. And it is the most significant difference compared to the US-made Bronco. In the United States, the entry-level Bronco has a 2.7-liter V6 for 315 hp under the hood. This decision was made to reduce the price tag of the Bronco. According to previous information, its entry-level trim will start from 300,000 yuan (41,300 USD).
In China, the Ford Bronco will compete with off-roaders like Tank 300, Tank 400, Maxus Territory (Lingdi), BAIC BJ60, Fang Cheng Bao Bao 5, etc. So, it has lots of competitors.
Source: Autohome