Luxeed S7 electric sedan from Chery and Huawei started pre-sales in China. It has a sleek body shape, an M3P battery from CATL, up to 496 hp, and a huge makeup box to make your girlfriend happy. It is available for order with a starting price of 258,000 yuan (35,425 USD), aiming to compete with BYD Han EV, Neta S, Rising F7, and other EV sedans.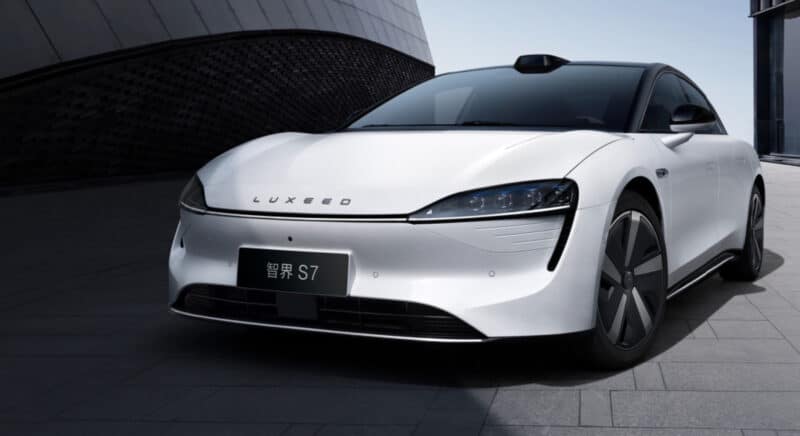 Luxeed is a joint project between Chery and Huawei. Its domestic name is 智界 (Zhijie, Mind Limit). As for the overseas name, it means "Luxury Speed". Chery is responsible for the manufacturing and development process in this joint project. Huawei acts as a supplier of key parts. Luxeed models will be sold at Huawei flagship stores inside China. The first brand's car is the Luxeed S7 electric sedan.
Luxeed S7 exterior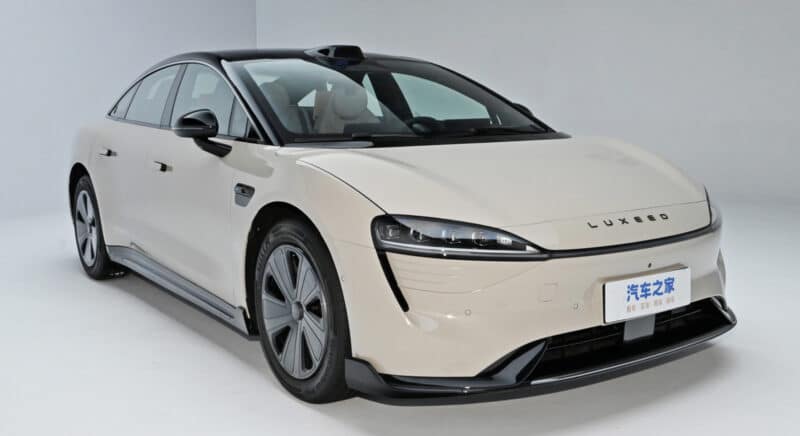 The Luxeed S7 adopts the E0X architecture designed by Chery. The same platform underpins the Exeed Exlantix ES (Sterra ES) and Exeed Exlantix ET (Sterra ET). It supports 800V charging and an advanced self-driving system. The Luxeed S7's dimensions are 4971/1963/1474 mm with a wheelbase of 2950 mm. In terms of sizing, it stays in line with the Audi A6, BMW 5 Series, and Mercedes-Benz E-Class.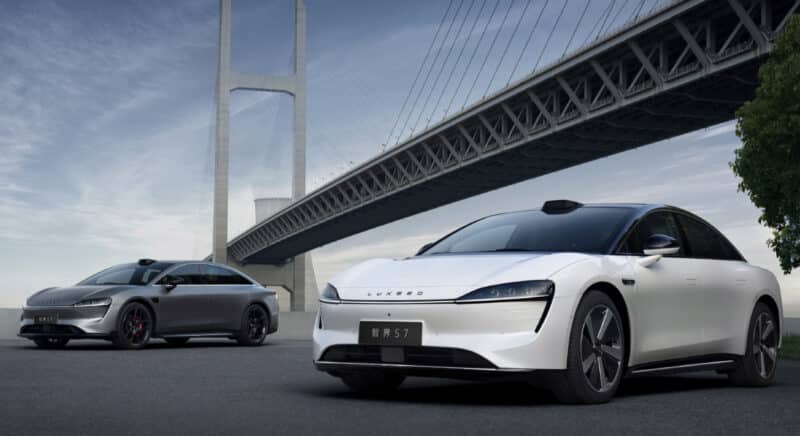 The exterior styling of the Luxeed S7 adopts the new design language that reminds the Aito M9 SUV. It has thin headlights and an LED strip that joins them. The S7 also has a LiDAR sensor on the roof. It has retractable door handles and a sloped roofline to reduce drag. From the rear, the S7 has a single taillight unit. This sedan has Luxeed inscriptions all around the body, hinting it has overseas ambitions. 
Luxeed S7 interior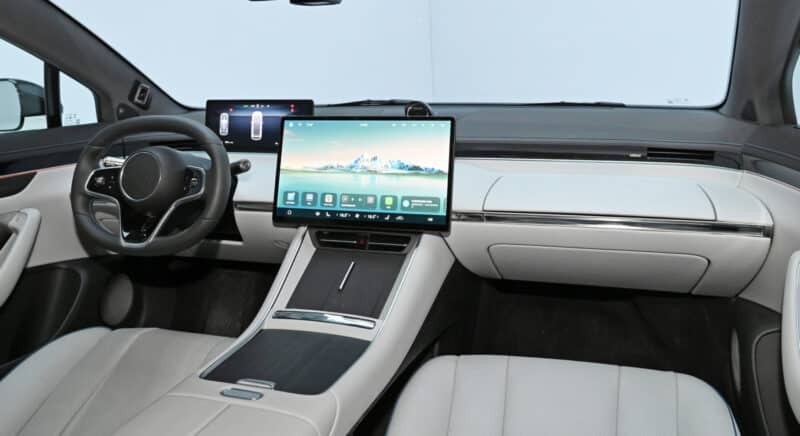 Inside, the Luxeed S7 sedan has a small oval-shaped steering wheel with the Luxeed logo. The gear shifter sits behind the steering wheel. The car's center console has a 12.3-inch LCD instrument cluster. It also has a large floating touchscreen powered by Huawei's HarmonyOS 4 operating system. Under the screen, we can see two 50-W wireless charging pads and a hidden compartment.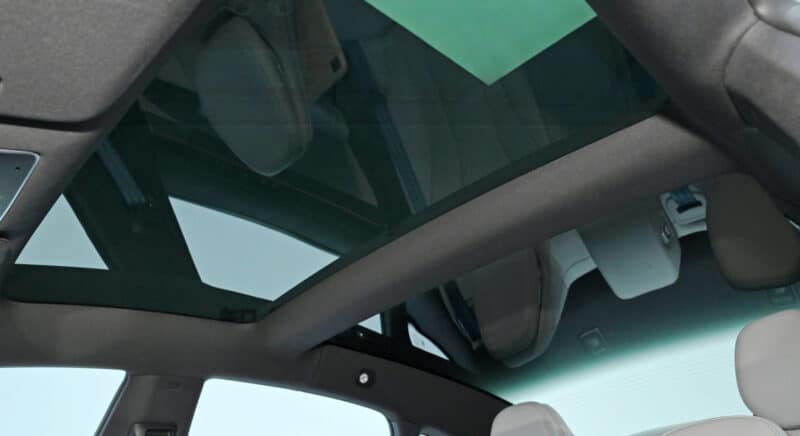 The main feature of the Luxeed S7's interior is a large panoramic roof with an area of 2.6 square meters. It blocks 99.9% of UV rays. Its front passenger seat is called "Queen Seat". It can be electrically adjusted in 18 directions. The seat is heated and ventilated and has ten massage points. The center console continues the "Queen" theme and offers the front passenger a makeup box that is basically a second glovebox.
The Luxeed S7 has touch bars on the rear door cards. Thanks to them, rear passengers can adjust climate control. They also have an optional large touch screen. Besides, the Luxeed S7 has 25 storage spaces and a trunk for 420 liters. 
Luxeed S7 powertrain and chassis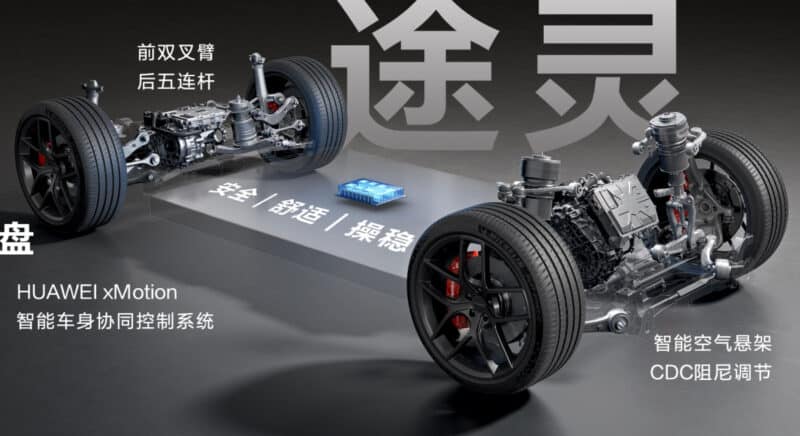 As mentioned, the S7 stands on the E0X platform. It has an air suspension and CDC active damping system. Its front axle has a two-wishbone suspension. The multi-link independent suspension sits in the rear axle.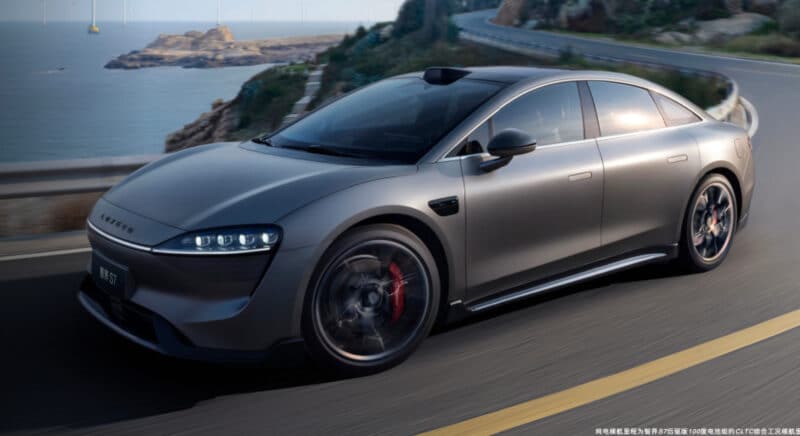 The entry-level Luxeed S7 has a single electric motor in the rear axle for 292 hp (215 kW). The 4WD version has two e-motors with a combined power output of 496 hp (365 kW). It speeds up to 100 km/h in 3.3 seconds. Luxeed S7's battery capacity has yet to be revealed. We know that the entry-level model will be equipped with an LFP pack. The long-range model has an M3P battery from CATL (it combines NMC and LFP cells).
The Luxeed S7 is available for order in 4 trim levels:
Pro 550 km – 258,000 yuan (35,425 USD)
Max 705km – 298,000 yuan (40,920 USD)
Max+ 800+ km – 328,000 yuan (45,040 USD)
Max RS 630 km – 358,000 yuan (49,160 USD)
Source: Luxeed Weibo, Autohome